I used metal air duct and flower pot to build my feeder.
​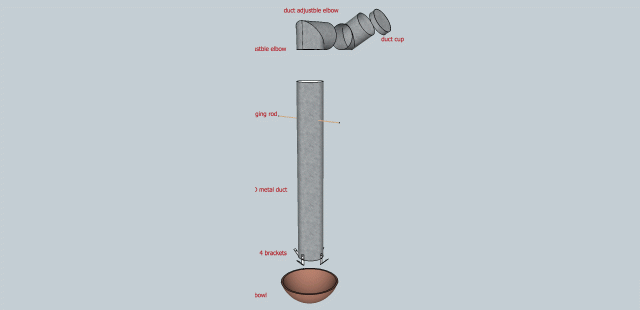 ​
Part list​
One, 7 in diameter by 4 feet long duct. ​
Two, 7 in diameter duct elbows. ​
One, 7 in diameter duct cup. ​
One, 1/4" by 10" hang rod. ​
Chain and hook​
Four, brackets to mount the bowl. ​
One, Plastic flower pot. ​
Eight, sets of machine screws washers and nuts to connect the brackets to the bowl and the duct. ​
Eight, self taping metal screws to secure duct joints.​

At this point the assembly is very simple all the duct parts made to fit in to each other, I had to secure the joints with the self taping screws.​
Then I drilled two holes in the top part of the 4' duct section and slide the hanging rod through.​
Next I drilled four holes in the bowl and in the bottom of the duct, I made sure that the bottom of the duct will be at list 1-1/2" below the top of the bowl and mount them together with the brackets ant the machine screws sets.​
Great I almost done, I cut the chicken wire to the desire size an hang the feeder with chain to the top of the pen.​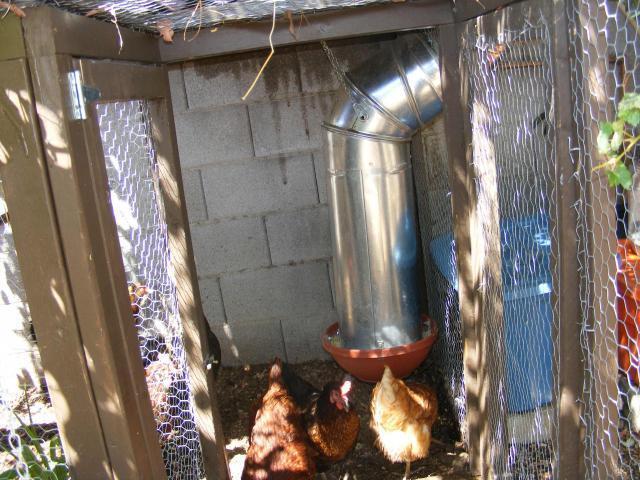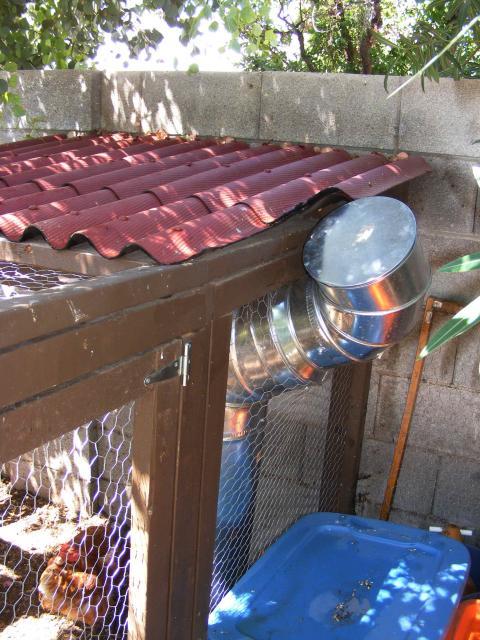 I used a lid to prevent moister and animals get in the food.
​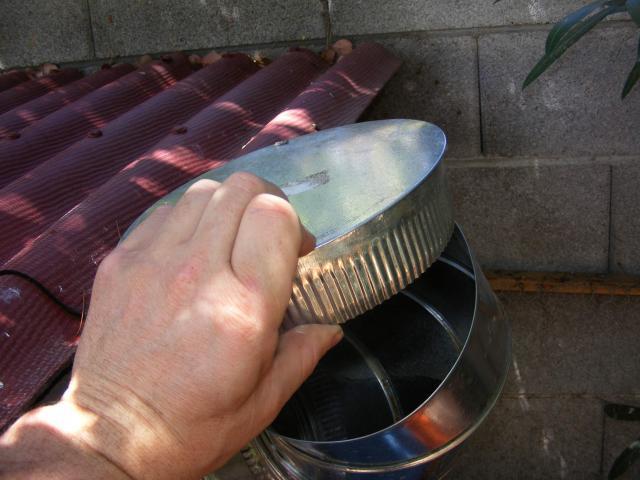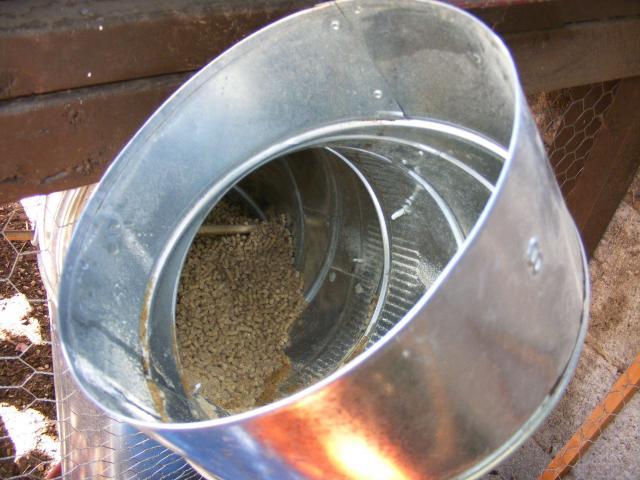 It has a capacity up to 75 LB.
​
Easy to fill up there is no need to bend over or get inside the pen, just pour it from the top.
​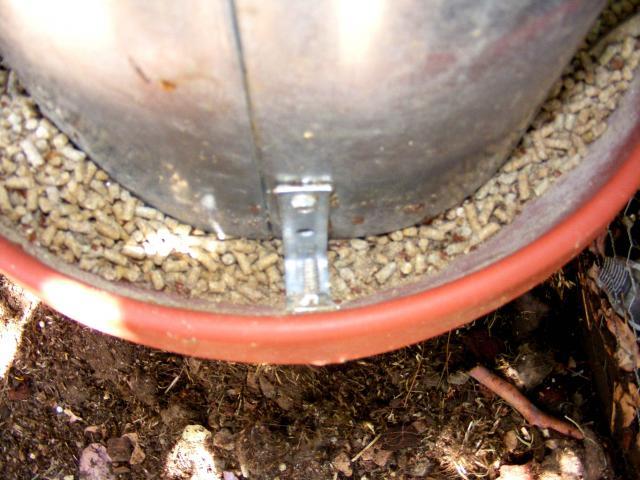 I bent the brackets to fit in the space .
​
I used chain to hang it .
​
Inside the lid, I keep record of refill .
​