My Husband and I started a project on a whim on Saturday afternoon. We wanted to experiment with no plans to make an 8 Hen Coop. Here it is in the works. It should be done tonight and outside with chickens in it WooHoo!!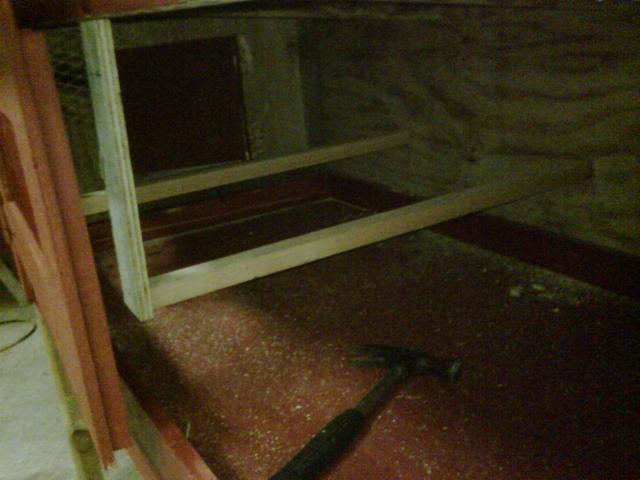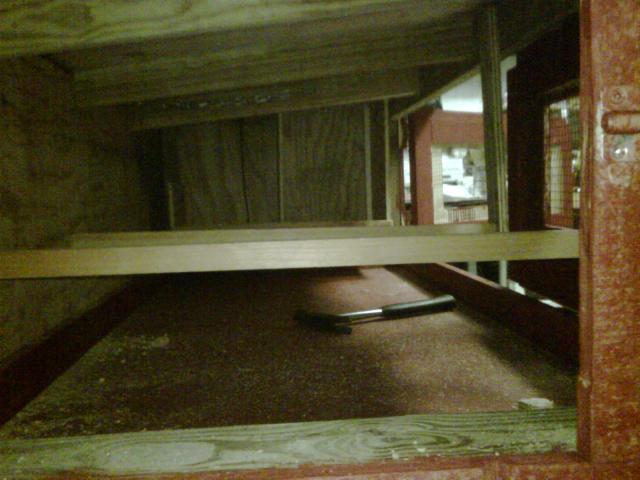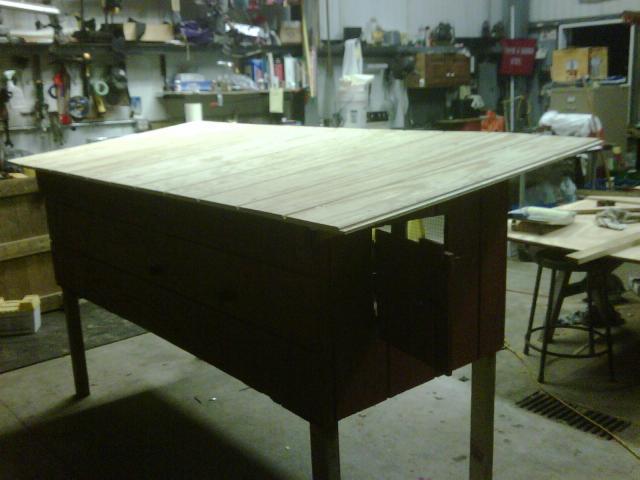 Well All the finishing touches are done and the girls and boys are already in their new cozy coop trying it out!!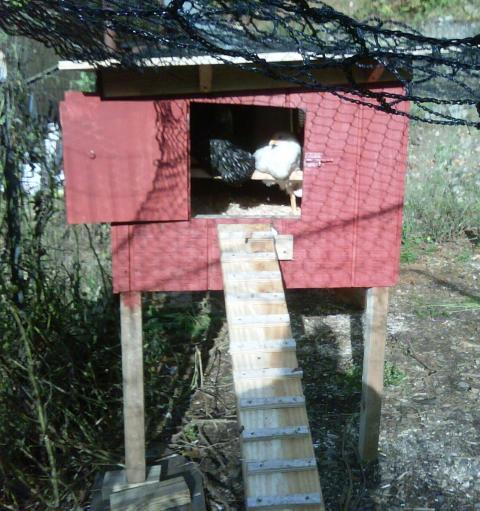 The babies are on the roost debating on whether not its safe to come outside.

Look ma no hands no hands!! lol

Traffic Jam on Highway Chicken exit Ramp 1