Our project, shed to coop conversion!
​
We are nearly done with the coop. The main open run is 12'x19', the enclosed coop is 10'x10' and there is a covered run area (9'X10') behind the coop that can be open to or closed off from the main run.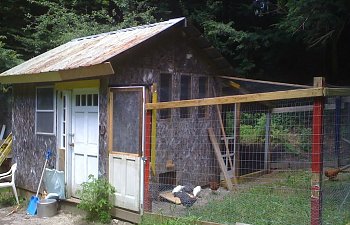 ​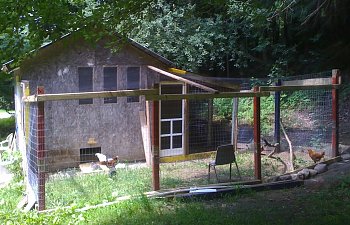 ​
Here is our quarantine pen and paddock.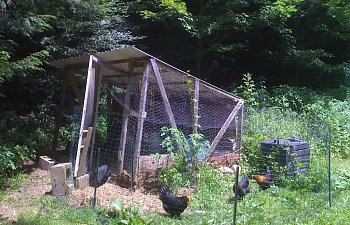 We also bought this tractor, it will be getting a rehab in the spring for meat birds, or additional dual purpose birds, next year.
http://s981.photobucket.com/albums/ae297/Noymira/Chickens/?action=view&current=IMG_8889.jpg
​

​
​