Mountain Bird Chicken Farm
​
I'm a college student at Appalachian State University that raises some chickens up in the mountains. I've got

3 Buff Orps, 3 Silver Laced Wyandottes, 2 Black Australopes, 3 Plymouth Barred Rocks, 7 Red Sex-Links,and 4 White Leghorns

. This is the first time I've ever raised chickens and i've had fun. Check back for updates (Next: automatic door)
So after receiving a pet chicken from a friend, a small black banty, I decided I had to get more of these fantastic birds and build what I though was a coop...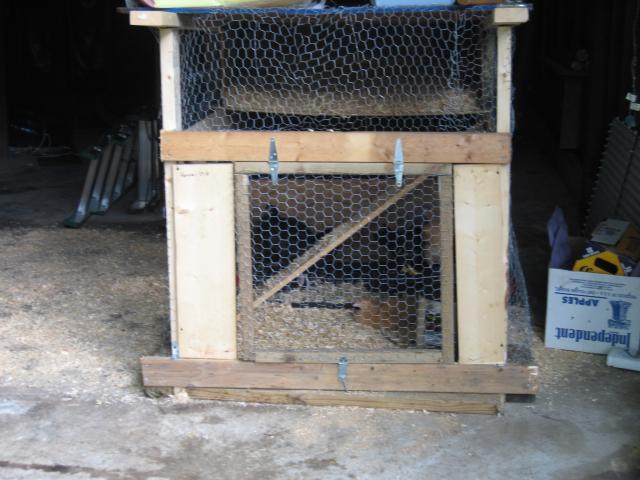 After I realized that eight pullets (Black Australorps, Buff Orps, Barred Rocks, and SLW's) could only live in this 5x5 cage for so long, I decided to expand my coop to my shed.
Here's a picture of the outside of my shed, or chicken coop.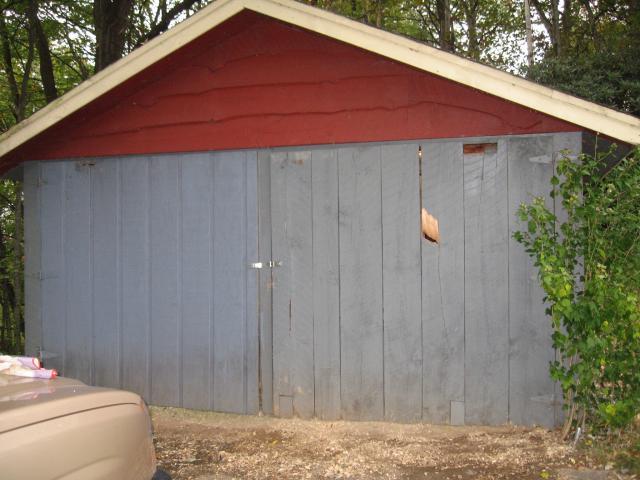 This is a picture of the inside of the coop when it was divided in half by old windows for doors. Below are the expansion pictures are available.


At this point the barn was still under construction and in need of more work. Here's another picture of the pullets at around 13 weeks: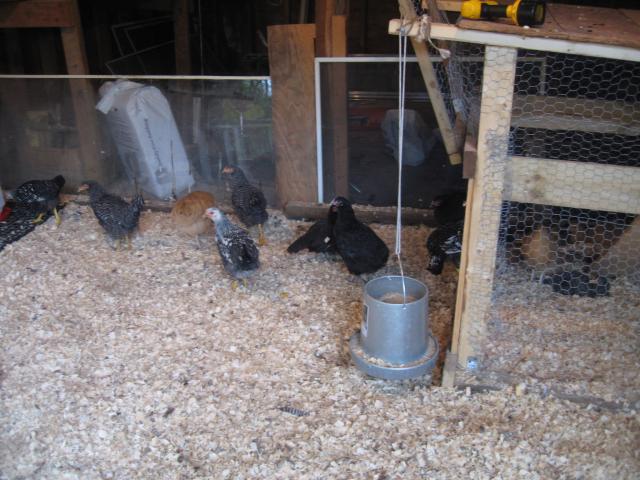 As they started to get a little bigger I started to think about expansion and nesting materials, here are a few of the recycled wood net boxes I made. Pretty much everything for the original coop, nest boxes, and other materials were recycled from old barns.The roof is backwards on the first picture....my first time building a nesting box.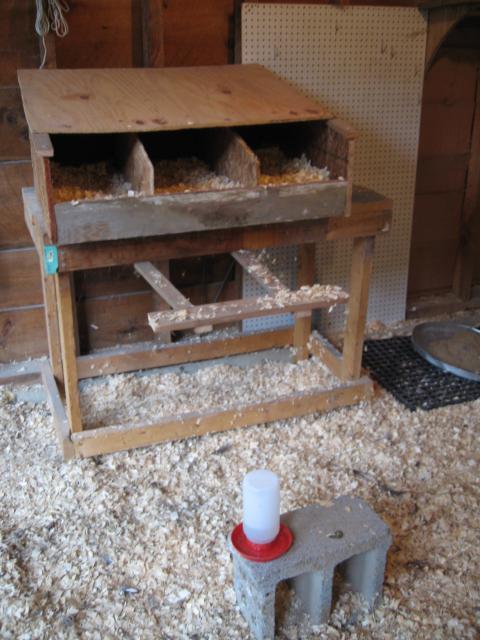 Not long after I finished the nesting box I expanded the coop to the entire shed (no longer cut in half by glass panels), These next pictures are at about 24 weeks for the original hens.
I realized I had to get more, so I got in touch with someone and added 11 chickens to my flock - red Sex Links and White Leghorns.


Another Turkey Feeder, with oyster shell in the other smaller feeder. The water on the left is filled with Apple Cider Vinegar (it's getting cold and the automatic waterers would freeze)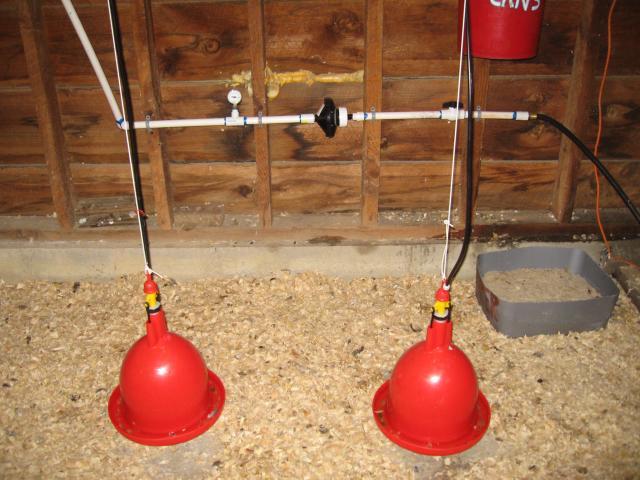 These are the new Plasson Auto waterers that I only got to use for 3 days until the weather hit rock bottom. The next pic is of the plumbing and aux. water lines I installed for the waterers.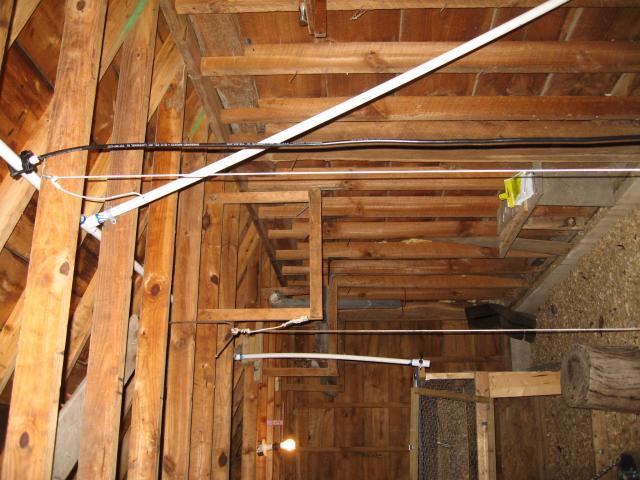 Here's some pics of the birds in the yard before the snow hit: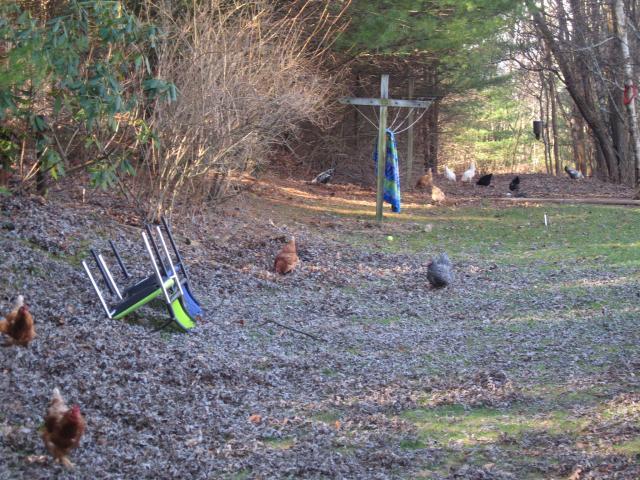 More Yardbirds:


Here's my White Leghorn Rooster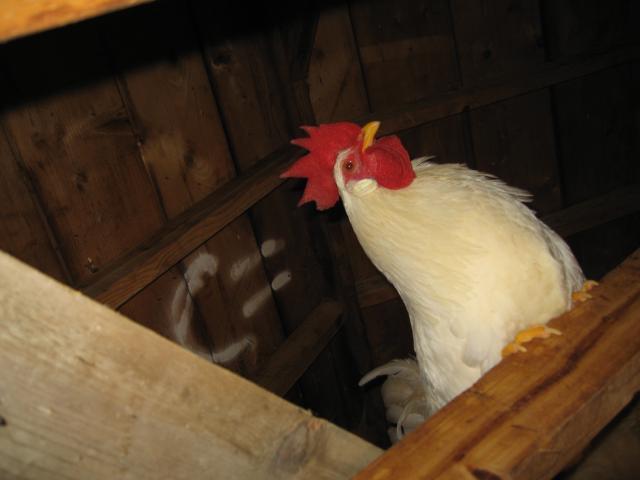 And Another (thank you photoshop):


On 12/5/09 We had our first snow, here are a few pics from that day and the next: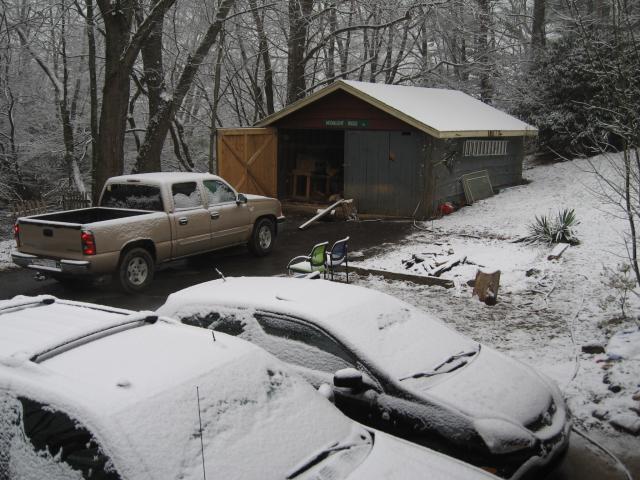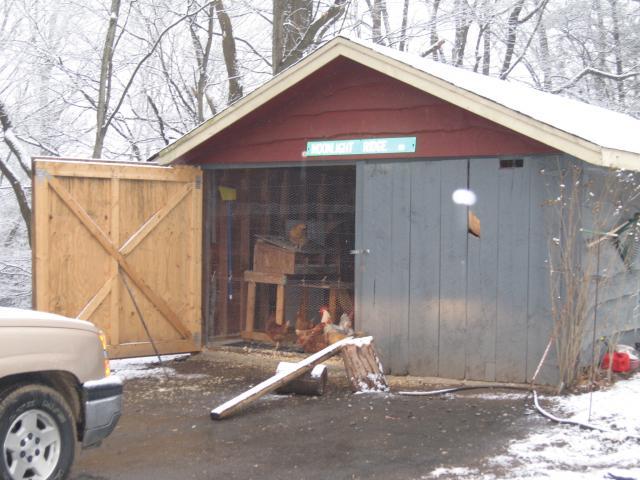 Roo and his ladies: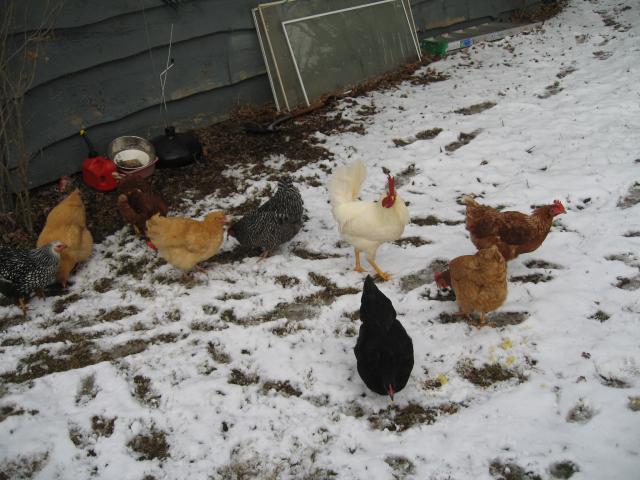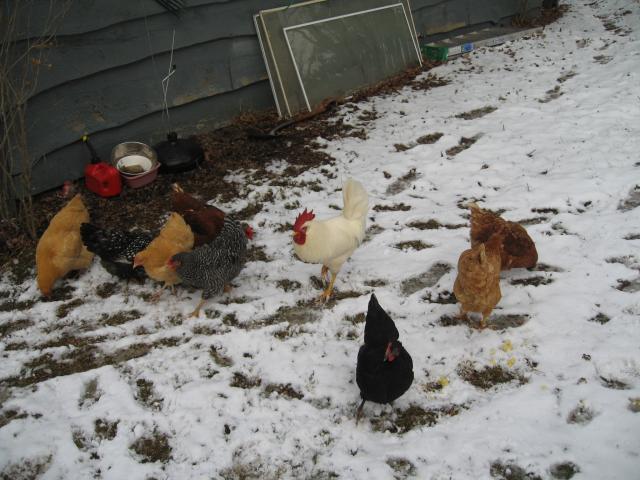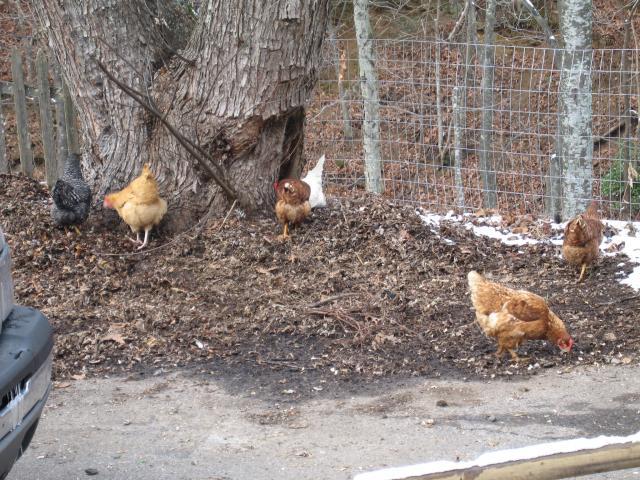 Posted: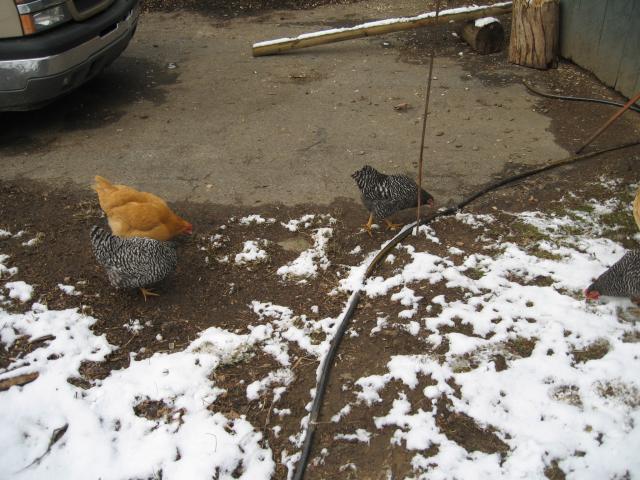 Some of the Barred's and Buff's ^, Girls eating eggs in their new turkey feeders: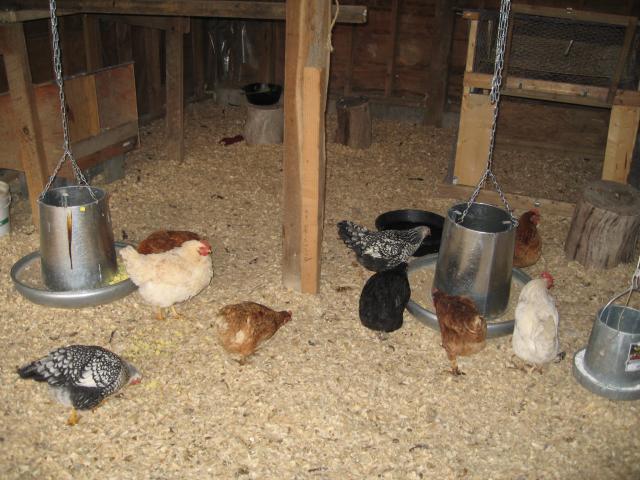 Barred Rock Hen:

​