These are my dogs, & a few pictures of some friends animals.
Me holding my friend's pygmy goat. I REALLY want some goats.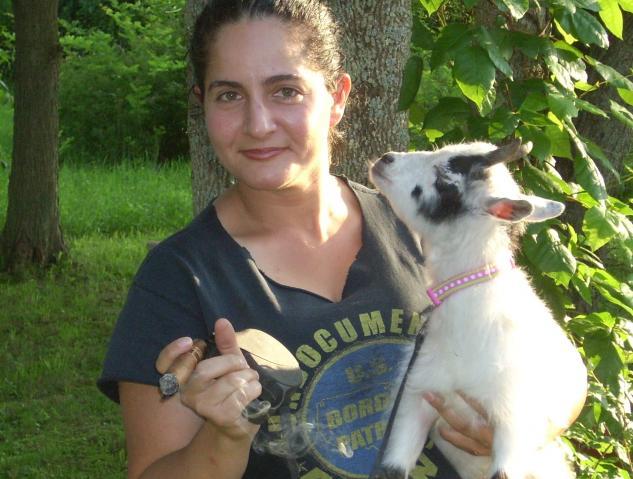 My pooch Josey shortly after I found her. The shelter concluded that she was abandoned in the woods to die. After nobody claimed her, they said I could keep her if I wanted her. (We thought she was a lab mix, but now that she's full grown, she resembles the pit bull breeds more.)
Josey now fully grown. She enjoys riding in the Peterbilt while I work.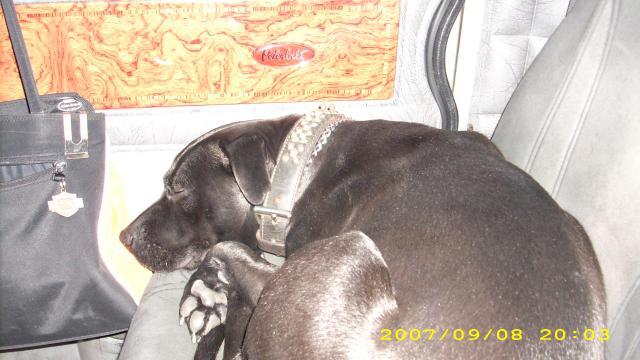 Josey Wales & her newly adopted big brother Tyson last year.
Tyson, pit bull mix I adopted about a year & a half ago at 6 years of age. A very sweet, gentle giant, & I'm happy to have him.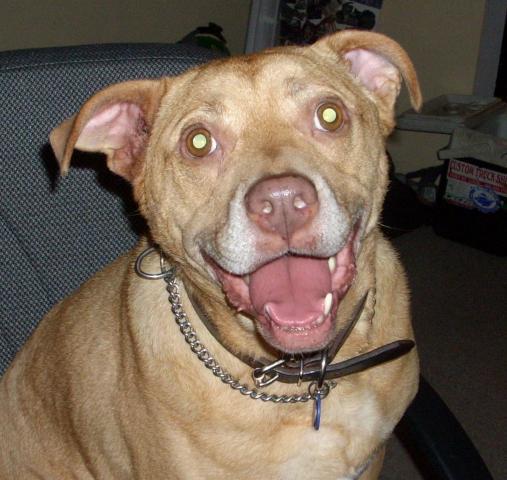 That's it for now...I always want MORE animals, but I have to behave for a little while.