This is what the yard looked like before we started building.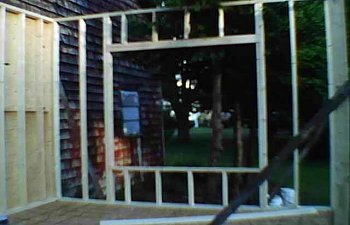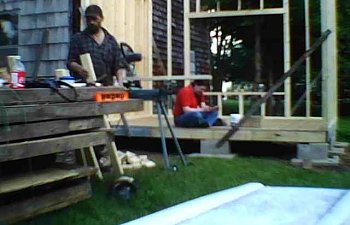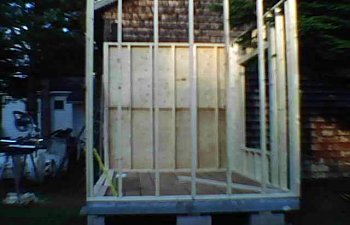 Its comming together great !
Here are our 1st batch of chicks . We went to get 5 or 6 white rocks and came home with 9 chick ( they were just too cute )
they are only a week old and starting to feather out all ready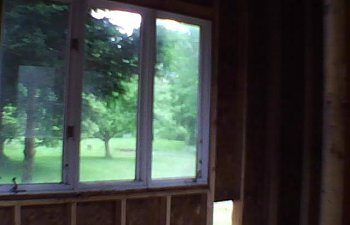 The window that over looks where the run will be is bigger than the main window in our living room
even our youngest helped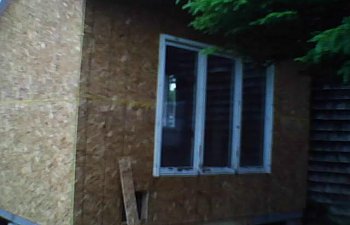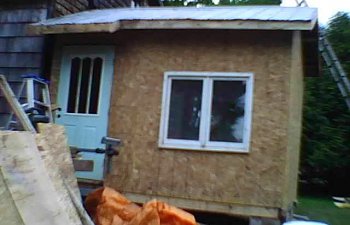 Well we now have it closed in ( good thing too we have rain comming )
I think Hubby did a great job. We all helped , but he did most of it
Here are the poop boards, or should I say swings lol , hubby made them so they can come off of easy cleaning . We can unhook them and wash them right off .
We made just the 4 nesting boxes and the boards on the front drop down for easy cleaning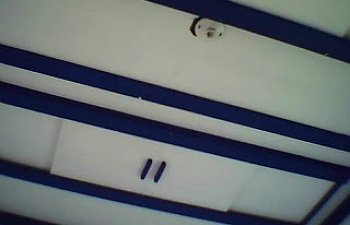 here are our roof vents, they are made so we can adj the air flow in the coop they can be open to a 2 foot wide vent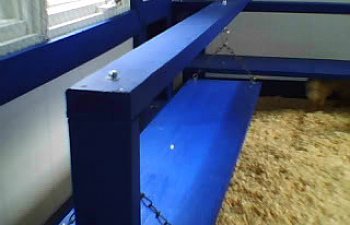 here is a close up of one of the swings lol we put them on 3 sides of the coop for the girls and a pic of 3 of my girls ( or at least I hope they are girls )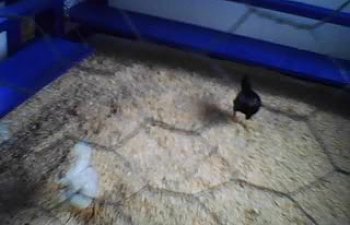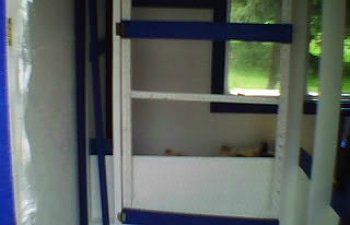 this is a pic of my fav, the little cornish ( she is a saucy one too but love's to be picked up and patted ) but she did not want to leave my feet when she was put in the coop, it was like she was saying there is too much room in here and Im scaried.
We made the inside of the coop white with blue trim and will be painting the outside blue with white trim. Now we just need to build the run
I will post the new pics over the next couple of days .. had most of them on here when I closed the wrong window and lost all my work ...grrrr