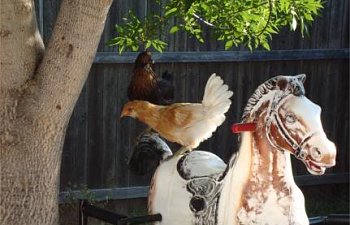 ​
I am so pleased to be able to introduce you to our girls.
Here two of them are riding out back yard horsie under their favorite tree.
Guinevere is the EE. She is out shy girl and definitely "chicken".
She is always the first in the coop when something scares them.
On the horsie with Guinevere is Ebony, our leader of the pack. She is bold but very friendly and she adores her Mama.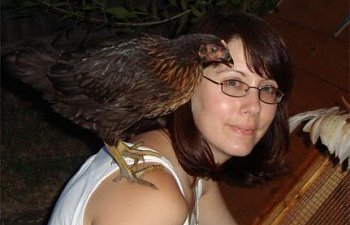 Here is she saying goodnight to me as I put them to bed.
Here is Red Sparkle, so affectionately named by my 5 yo daughter.
Red is the VP of the group. She is very outgoing and was the first in the group to start flying.
Next to Red Sparkle is Ivy who is loved "mostest" by our 3yo son. She is also very shy but isn't afraid to peck at my red toenails.
I don't have any good pictures of her at this point as she is a little camera shy. I will update soon though.
Here is a new picture of Ebony and Ivy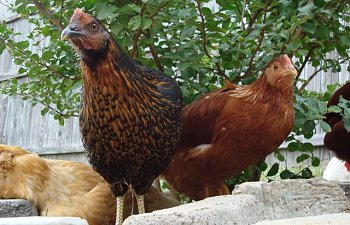 Updated october 17,2008​