Our new coop and run that my husband and I designed. My husband build this almost entirely out of lumber and materials from an old workshed he tore down a few years ago. The Girls seem really happy in their new home.
This is the coop after some "embelishments."

This is the run access gate. It is really handy!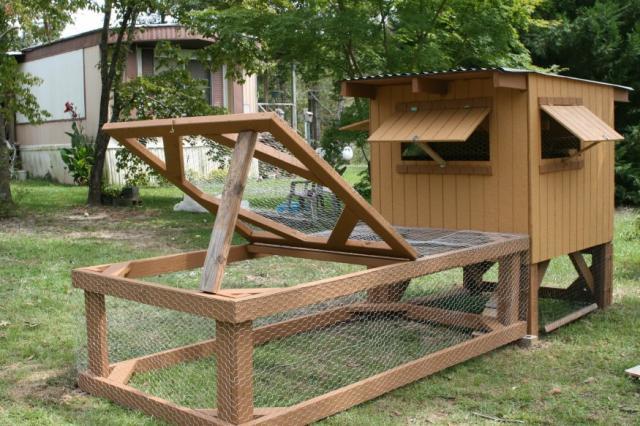 Side access door, great for cleaning.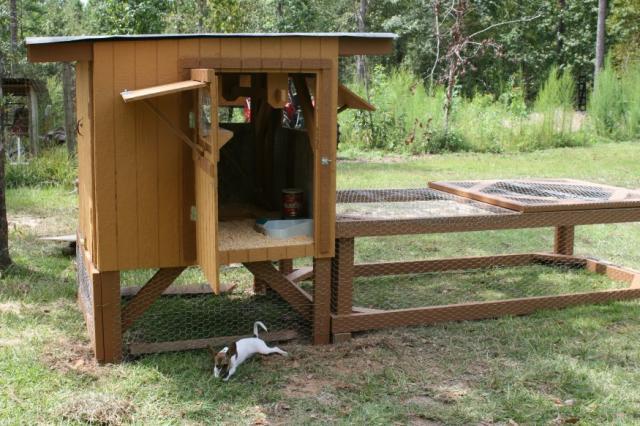 View of nest boxes - we removed the dish pans, the Girls didn't like them. There are 3 more nest boxes above the shelf for future use, we just remove the panel in front of them and make dividers.


Rear access to nest boxes, feed storage, and under coop run. Those Girls are ready to get out!
Okay, Girls, oh, and of course Clif! Out you go to roam and scratch!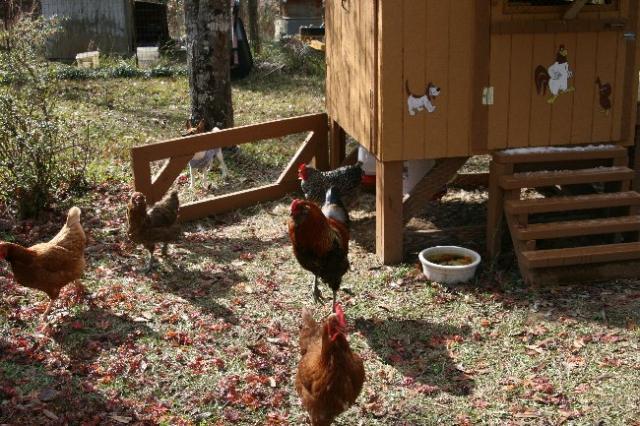 These are our designs with the different elevations. Our coop is roughly 4' x 4', and is perfect for our flock of 6.

Here are "The Girls"!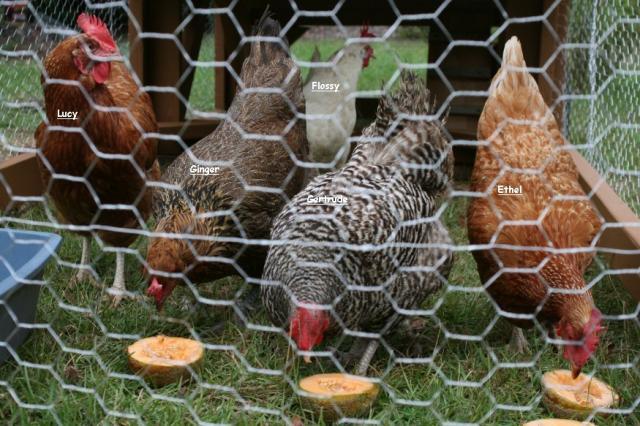 This is our Roo - Clif!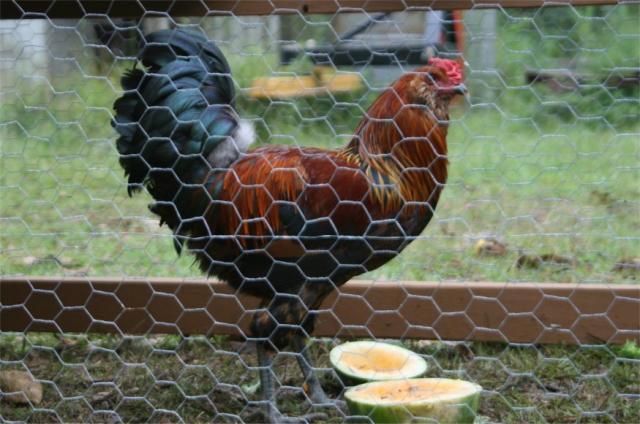 Thanks for looking at our pictures!