I see you in there.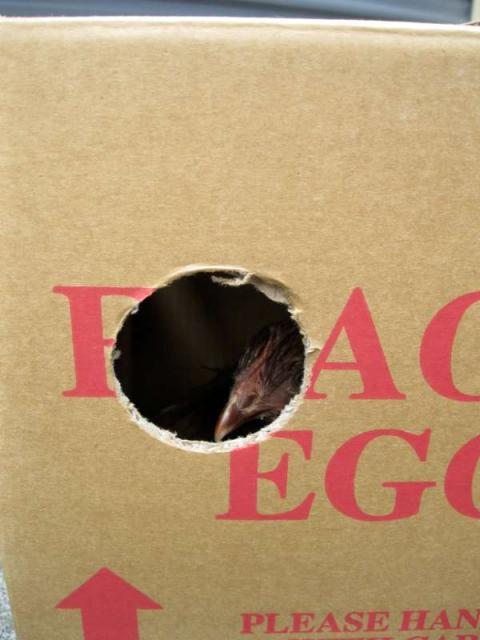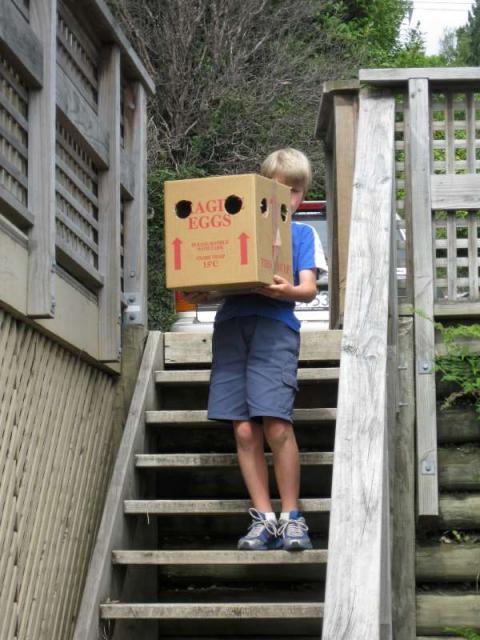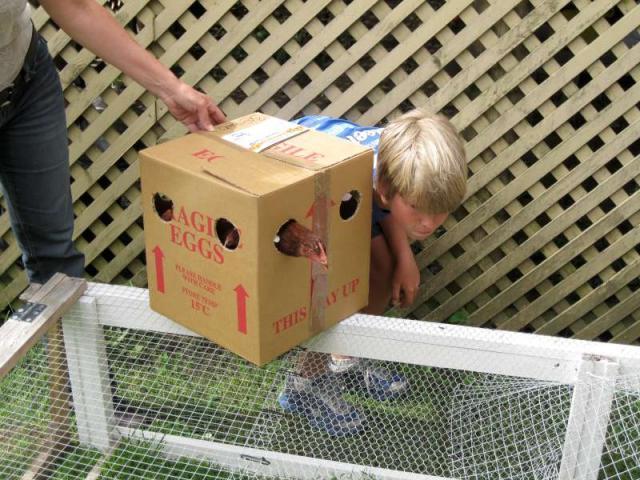 Now let's do the maths and wrap up:
We used half a roll of chicken wire, which we had purchased earlier: est $15 worth
We bought a sheet of nice plywood: $35
We bought 2 pair hinges, both for the door at the end of the run, and for the roof of the sleeping quarters: $10
The lumberyard charges $1/cut and they charged us for 4 cuts on the plywood (we got a few free ones): $4
We made the other cuts with a hand saw, and I do own a jigsaw which we used to cut the curved door into the sleeping quarters. Otherwise we used a cordless drill and a staplegun.
Loose the birds!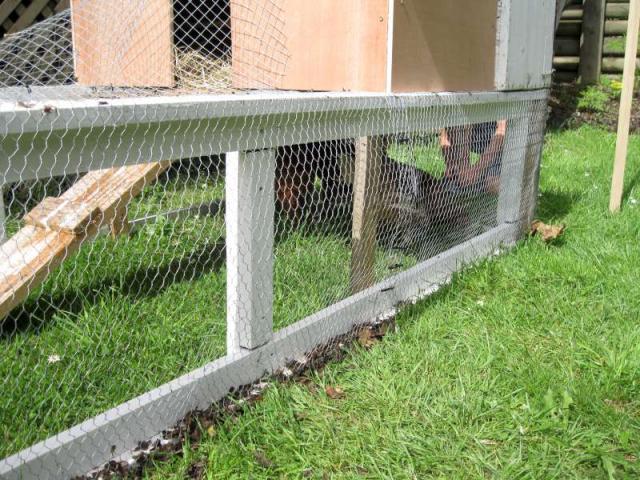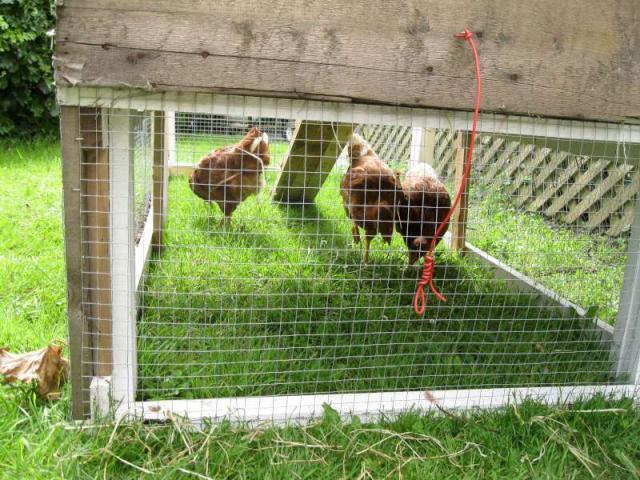 This much is safe to say. This chicken coop was as close to free, at least in terms of materials, as we cared to take it. The whole thing took a while longer than I had at first thought. Really, my first thought was, We can build this in a weekend. Not so. The job stretched across a number of weekends.
In the end we spent less on the coop/run than we did on the chickens themselves, and that's probably not a bad way to measure it for a lower end, functional coop.
And they lived happily ever after.