Paddock's Lil'Coop ​
I decided to build a little coop for Serama's. Most of my supplies except wire were left over materials that I already had including a small shed that I purchased for $20.00 a year ago. After drawing up a plan I gathered the shed and supplies needed to start building.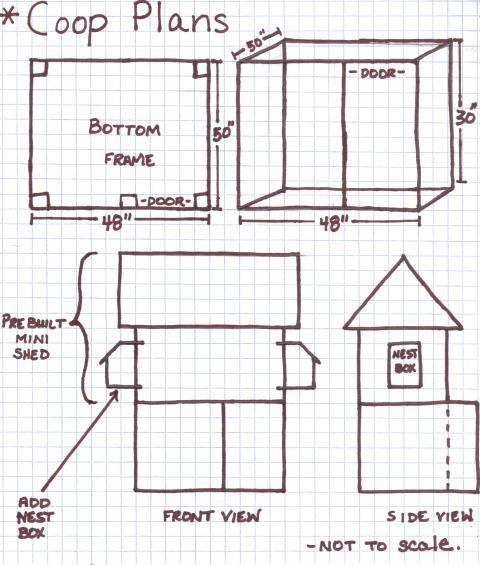 *
​
This is the shed I purchased for $20. I already had the lumber and tools.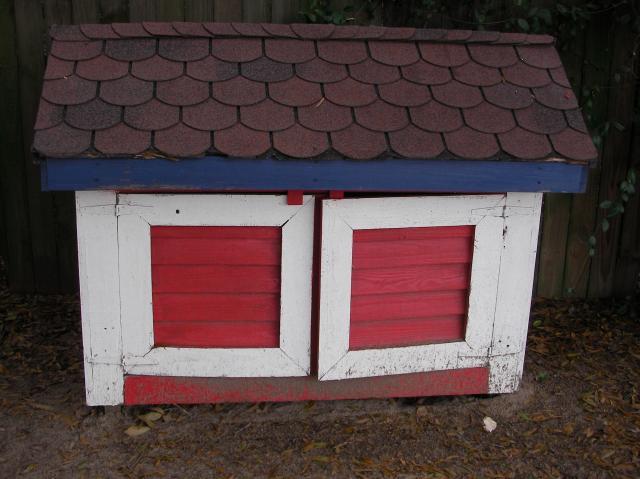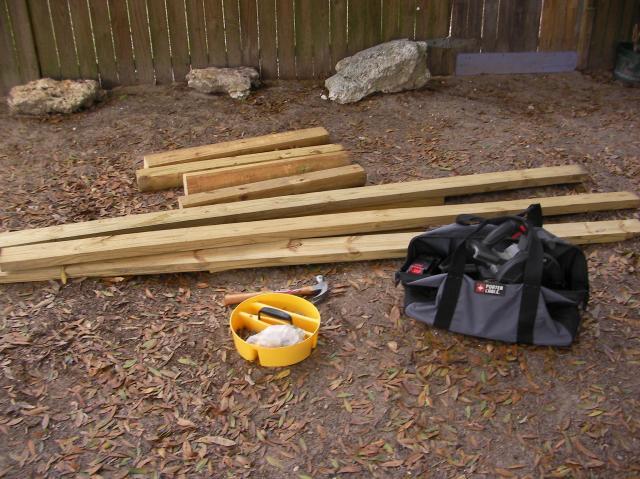 I built a frame box to put under the little shed so it would not be on the ground and would take up less space then building a run in front of the coop. The shed is 48 inches long but only 24 inches wide. I built the box 48x50 inches square. I did my best to level the ground where the box will be placed.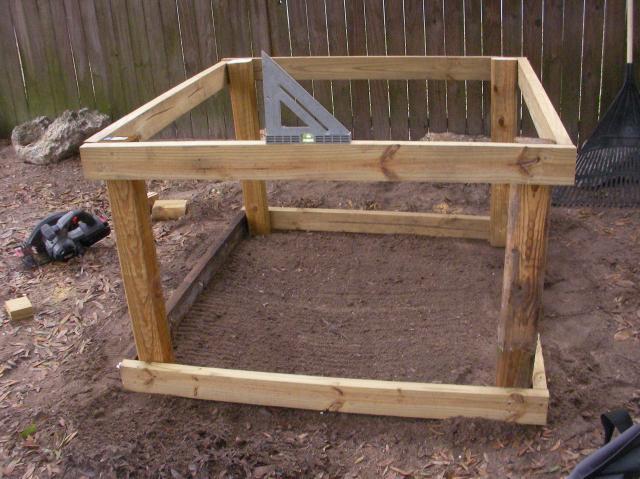 My husband helped me put the shed on top of the frame (and it was heavier than it looked). I replaced some boards that were rotten on the shed. I used pallet boards as replacements (they were free). I used an old piece of lattice to make a door for the top half of the box that is not covered by the coop. (The frame around the lattice is from a 1"x1"x6' board (more scrap wood). I am building a door on the bottom so the chickens can be let out to free range.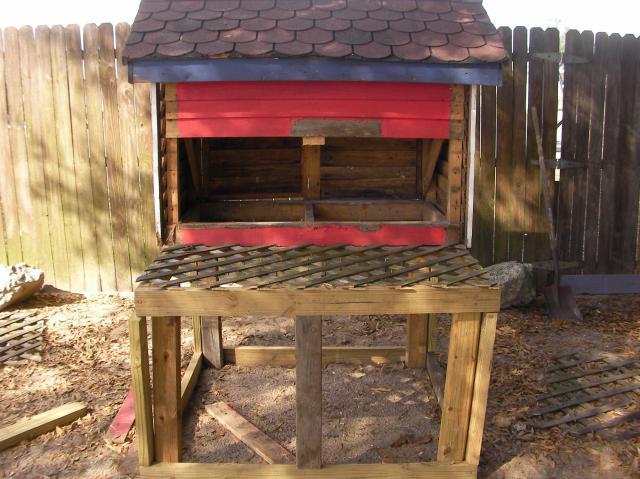 I put a fake door on the front for decoration (As you can tell I don't know when to quit and kept working until it got dark, the plywood for the fake door was scrap wood my husband brought home from work - free). I built a roost and small (temporary)nest box for inside. The double doors are at the back to access the inside of the coop.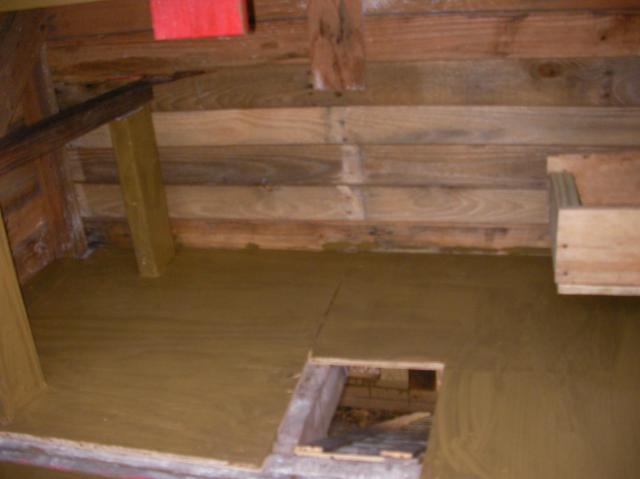 I secured the bottom with 1"x1/2" wire that I bought at Lowes for $16.00 (and I already had a piece that I removed from the bottom of the coop that I re-used.)

My husband said I should paint it camoflauge because we live in a neighborhood and have backyard chickens so no one will be able to see them.
So I did!

*(The paint was also left over from my son's room.)
(*I decided against building side access nest boxes that were drawn in the original plans.)
​
I currently do not have any Serama's for the coop so I'm not sure if the ramp has to much of an incline. I might change it later.