Im allways looking for plants and seeds to trade.
seeds I want:
Tomatos
tiger melon - now have
melons
gourds
herbs
carnations any
Baby Blue Eyes Nemophila menziesii
Toothache Plant (Spilanthes Oleracea)
Sweetpeas
Golden Queen tomato USDA ones
Trinidad Scorpion Pepper Butch T
Dinosaur Gourd (Lagenaria siceraria)
Papaver Somniferum Poppy Flower ** Drama Queen **
Pimpernel
Sage
Clerodendrum ugandense (Blue Butterflies)
ANY candy striped flowers
I like peach, coral, salmon colored flowers...
Also looking for any edibal berry type.....
**I also need more blue and red flowers**
Scarlet runner beans
Ask You might have something I havent thought of....
Ask You might have something I havent thought of...
Plants I want:
Bamboo hardy clumping
carnations
edible and/or butterfly/bee attracting
anything I dont have
Im allways looking for usefull stuff as well.
lets see what else...
Time travel romance books as well as teen books or movies for my daughter.She also likes cloths shoes ect ect typical teen girly stuff.
My son likes games we have a wii,play station 2 the xbox broke so thats out and computer games as well.Oh yeah he loves to draw and likes medieval type stuff.Oh he is a hot sauce/hot spice junkie.
Just throwing ideas out there
Im looking for mixed/pure sussex eggs,has to be either mixed with other sussexs or orpingtons.
I will add more as I think of it.
**********************************************************************************************
Stuff I have
2 VALERIE PARR HILL eggs
or
2 + peonies I have pink and white thats all I know about them.
(They have all ready bloomed and I not sure which ones are white or pink since I have them all mixed in.)
Or
2 + purple lilacs.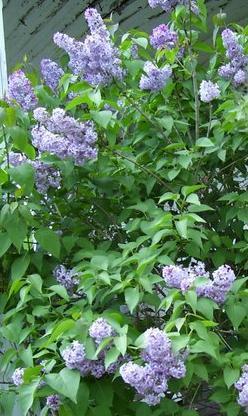 I can send the plants now or in the fall.
Or
Yellow daffodils few white ones as well.