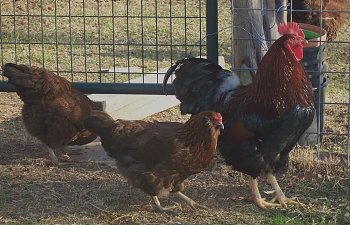 Mr. Roo and his harem With a few of his ladies.
Mr. Roo our Partridge Rock rooster.... and again.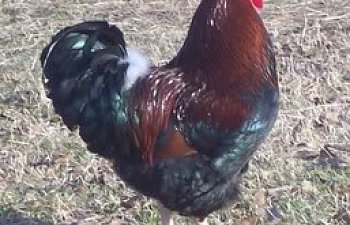 DS helping out by feeding one of the new kids. Herding the goats.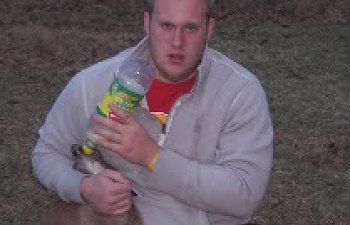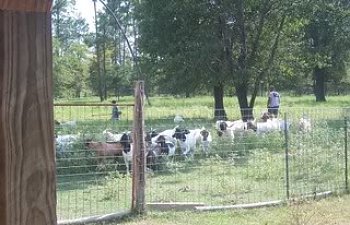 DS feeding forage from clearing fenceline. The girls enjoying the forage.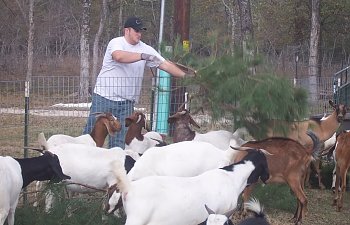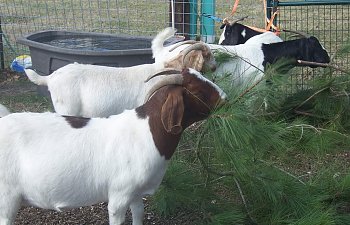 Snowflake with her babies. One month old New Year's Day. Another shot, without mom.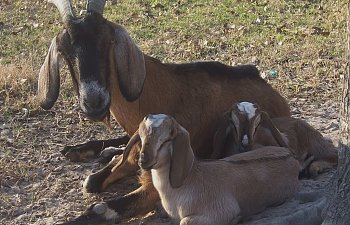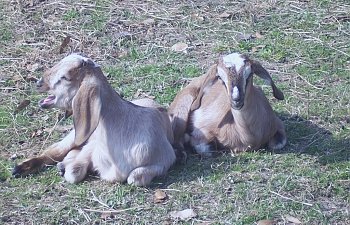 DH and neighbor move part of tree that fell during Ike. Makes great playground equipment for the kids.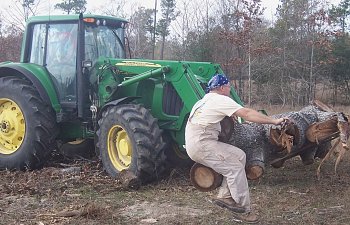 The big kids seem to like it too. All the critters do.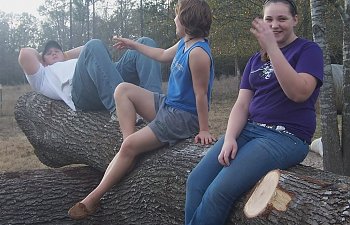 Spaz, our youngest pygmy doe. Can't reach the mineral bucket so jumps in. More of our Boer girls.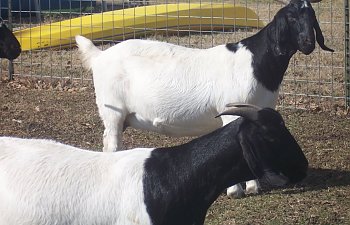 Baby Girl and Legs. The queen is on her perch, surveying her domain.
Getting the garden ready for spring planting.