Hi this is the evolution of my Coop.
I started of with a garden that the kids played in. I saw the potential for us to have some pet hens as the kids stopped playing in the play house and there was a bit of ground that wasnt much good for anything else. This was just the beginning!!
Such a lovely garden. All that lush green grass!!
Now my plan sprung into action.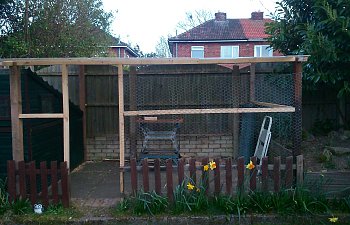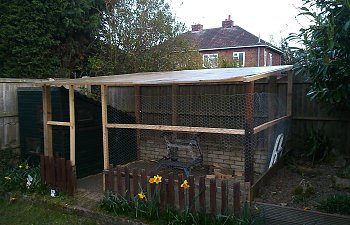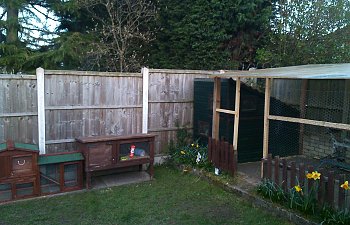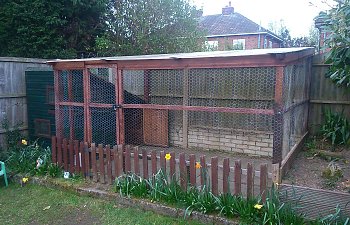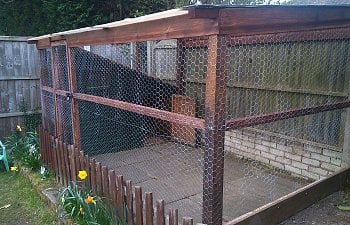 With that finished all that was missing was some feathered friends. So two days later I bought 6 warren (ISA Brown) hens. They were all point of lay at about 16 weeks old. I had heard they were good layers and made really good pets.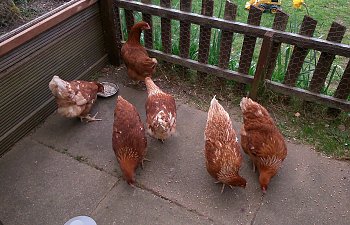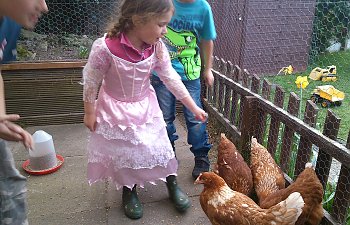 Things were slowly added to the run like perches and dust baths.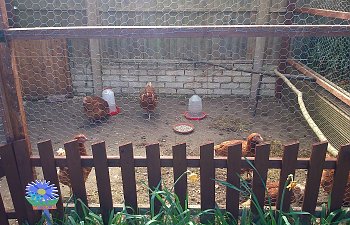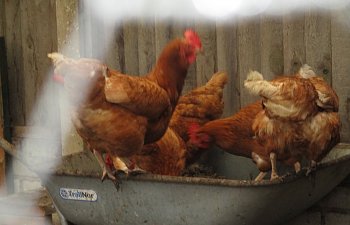 It was about 2 weeks after that we got our first egg. it was the best thing ever, so exiting!
After a couple of months we thought that they looked a bit lonely. so we got some white star hens (Leghorn hybrids), and i had to hastily erect another coop and run until we could put them all together. This was only a temporary coop!!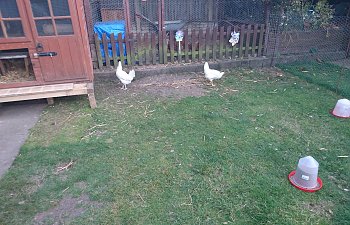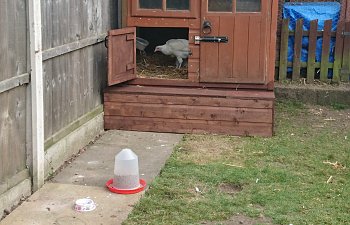 It then became a little bit more permanent with better fencing.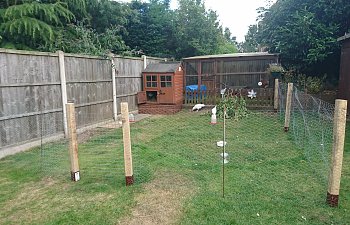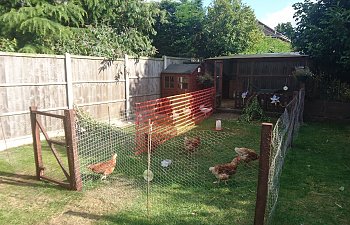 I now had ten hens! and the eggs kept coming!!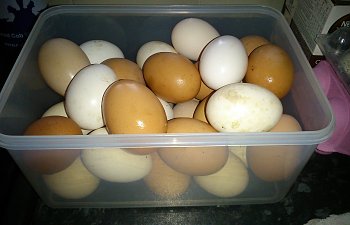 After about a year or so a friend offered me another playhouse with a run that she had for cats i gladly accepted and so my next project began.
The kids helping whilst my father in law inspects from a distance!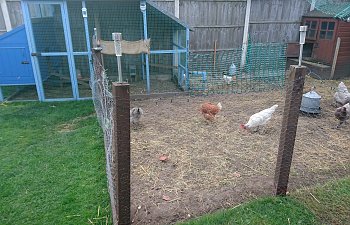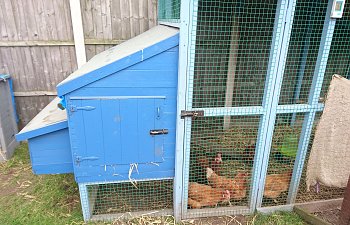 I ended up getting two gold laced brahmas, two light sussex and two bluebell hens.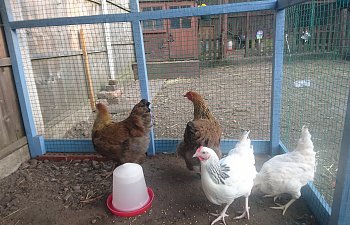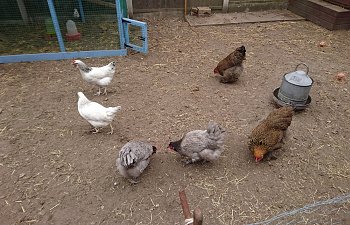 Sadly we did lose some of our hens along the way due to peritonitis, coccidioosis, weak heart and other ailments. It was always a sad time when that happens as we are close to our hens and they are more than just pets to us.
I also ended up getting six Quail. We needed a new rabbit run and saw one for sale but it came with six quail, so I said I would have the quail and the rabbit would have the hutch. I ended up with both and had to buy another rabbit hutch!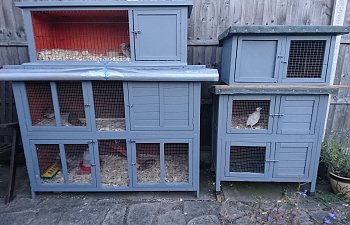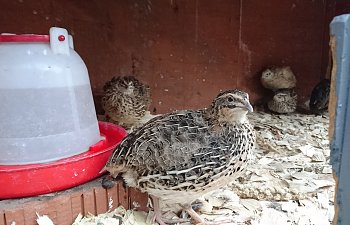 Needless to say I ended up buying more! this time white.
Unfortunately the gentleman I bought them from sold me all males so i had to let them go.
I also hatched some out. I set 24 eggs and 18 hatched Not bad for my first time in a cheap incubator.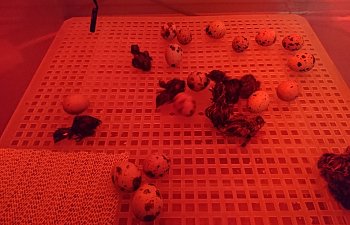 It was so exiting!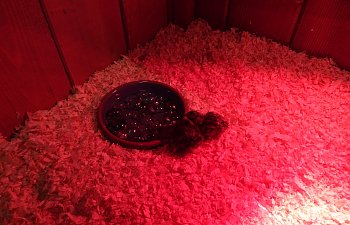 All these tiny little bumblebees peeping and chirping!!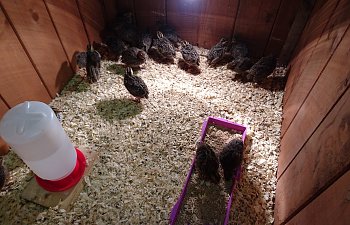 Sadly now I only have five left.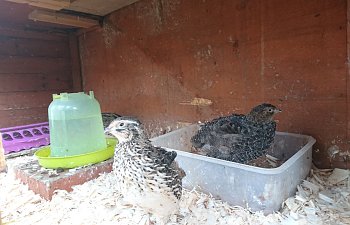 Anyway back to the hens. One thing led to another and i ended up getting two marans for my birthday
and two arucanas sort of appeared!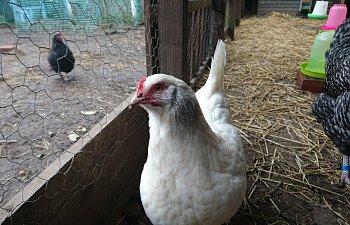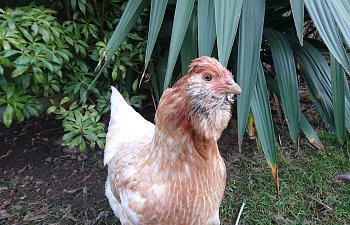 With all the hens now living together in relative harmony, I had an empty run. I think we know runs never stay empty for long!! So I decided to get some Ex Battery rescue hens from The British Hen Welfare Trust. I knew these hens could come with 'issues' but I felt quite strongly towards the welfare of these poor animals.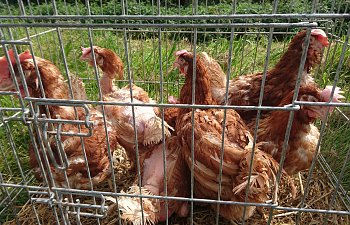 They were in a very poor state. but on a plus note I know they had all the vaccinations.
First moments of freedom.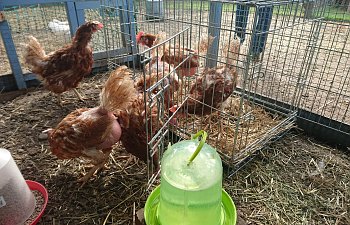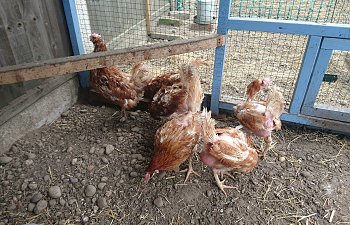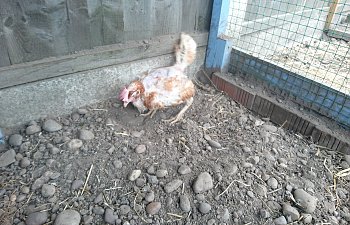 First dustbath.
With a bit of love and care 3 months on and i still have all six and there doing great!
I have had to do a few alterations over the time I have had hens.
Like digging out to extend the run!
This is what I have now.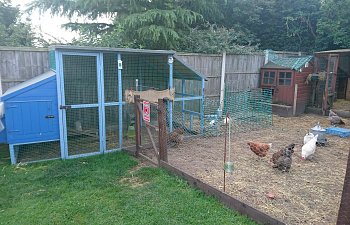 Three playhouses, alot of mesh, not alot of grass, less garden and 21 assorted hens!
Having Hens has been a real journey for me and my family, both ups and downs. good times and bad. It hasn't always been easy. but i would do it all again!
This is my coop. I hope you like it.
Since I wrote this article I have also started to keep pigeons. Here is the link to the article.
https://www.backyardchickens.com/articles/pigeon-loft-build.74119/