I am new to chicken keeping. But have become ADDICTED! I spend every evening with my gals, just chillin and relaxing. I am always doing something to their coop or run. I always find something to modify or to just make it more comfy for them.
[FONT=comic sans ms,sand]
Here is my mixed flock...
Lil' Red our Rhode Island Red rooster
[/FONT]

Col. Sanders our Barred Plymouth Rock rooster...

Gretta our Black Sex Link (the Boss Lady)...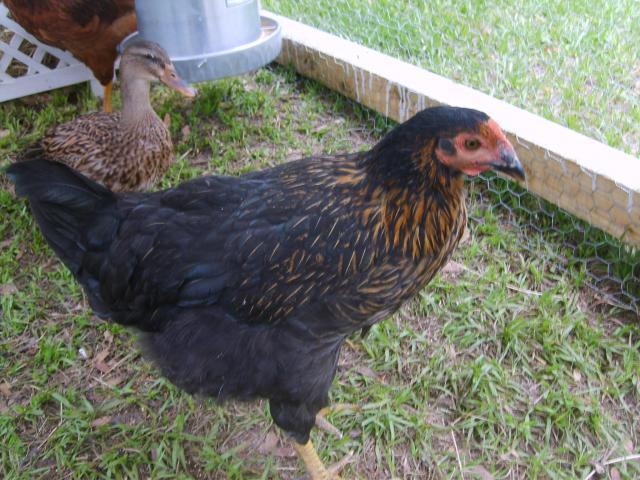 Kracker our White Rock...(recently discovered, thanks Tricia)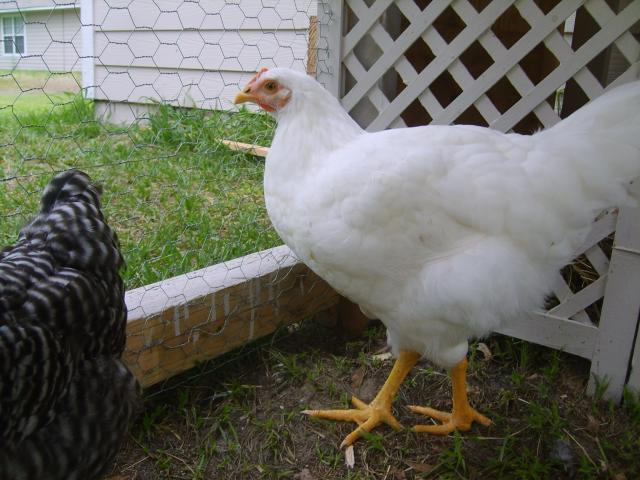 Peaches our Golden Comet...


Blanche our Barred Plymouth Rock...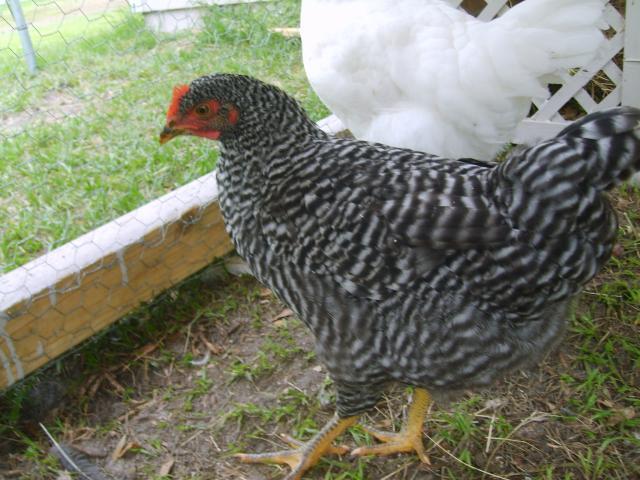 Grace the duck...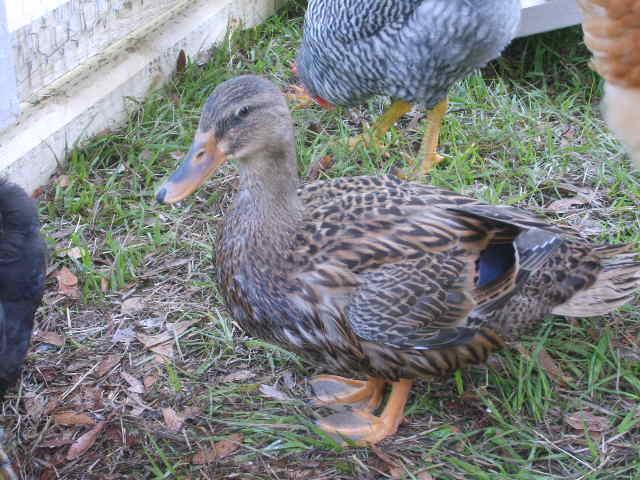 This is the coop in progress...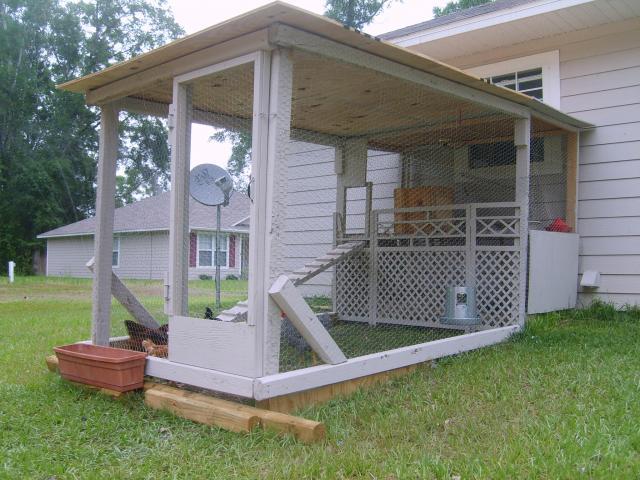 It is attached to our house and as of now is "open". I am going to enclose it but since we are in Florida I am going to wait until Fall to do so since itis so HOT. I am trying to think of a way to make the sides of it removable so that they can be put on and taken off with the seasons.


Looking inside from the front...


This is the 3'x4' Hutch style coop I built for our Silkies and Cochins...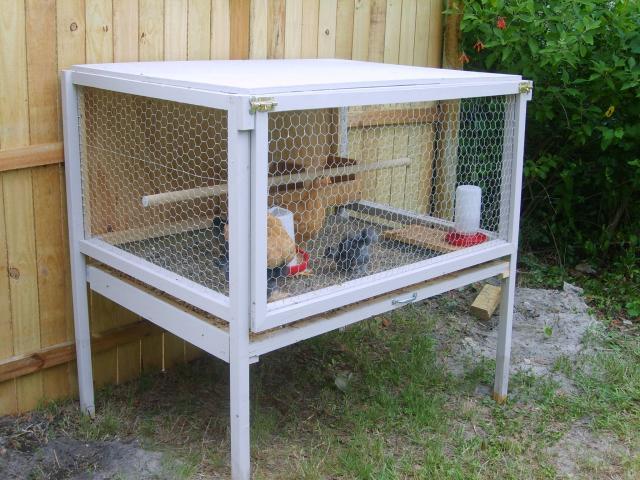 And it's inhabitants...
Zsa Zsa our black Silky Bantam...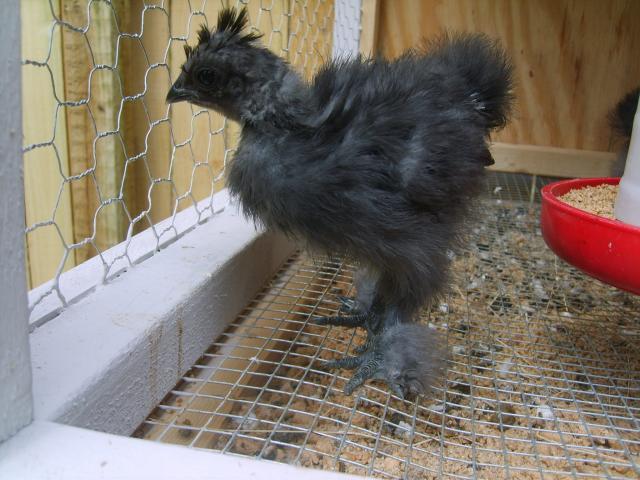 Eva our blue Silky Bantam...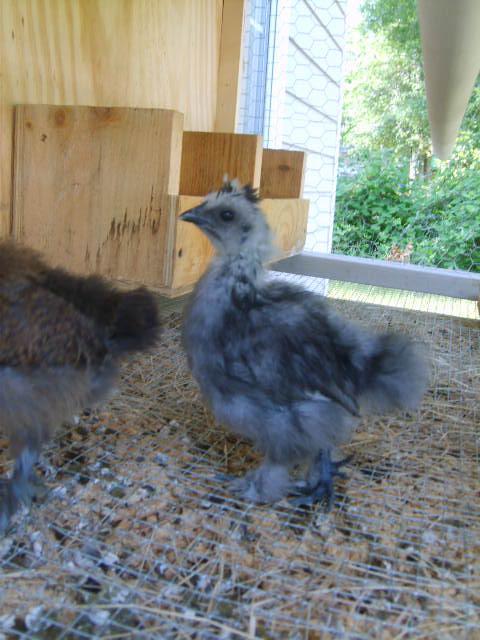 Magda, our partridge Silky Bantam...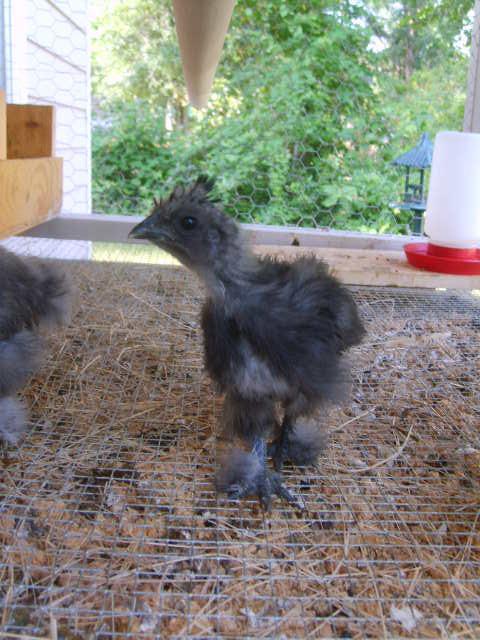 Mildred, our Buff Cochin...


Margret, our other Buff Cochin...
https://www.backyardchickens.com/forum/uploads/27700_mildred.jpg
Mildred and Margret...


Mildred and Magda...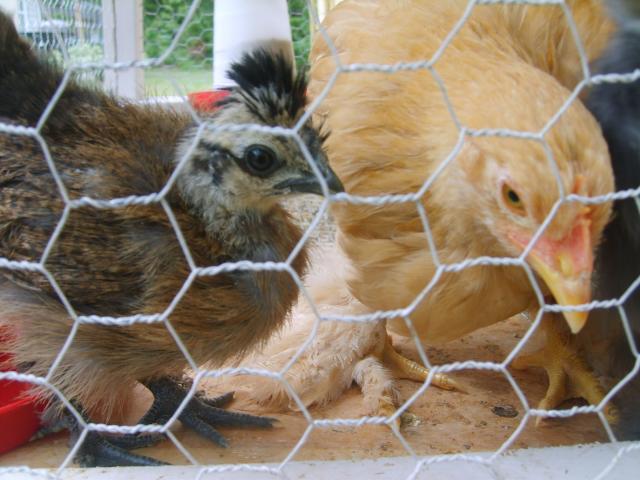 Col. Sanders and Gracey coming out for breakfast...


As I said, the coop is "In Progress". At the time of this posting I have already made some renovations. I am still trying to decide if I want to enclose this coop or just make a totally different coop. I have looked at many coops on here and have gotten some really good ideas! I would like to make a Country Barn style coop with windows and just convert this into a run for it. But we'll see. As of now they enjoy it!
​