PG's Hatching & First stage Brooder
I use a large 100ltr plastic storage box from my local home store


I then cut out a square hole. I made a plastic perspex lid with a handle & breathing holes drilled in it and used hinges to attach it to the lid.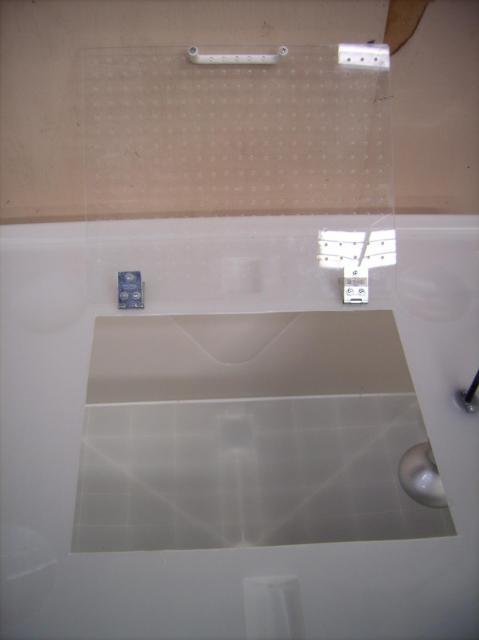 To one side i drilled a hole to put my electrical cord through and used a ceramic lamp fitting with a 100w heat bulb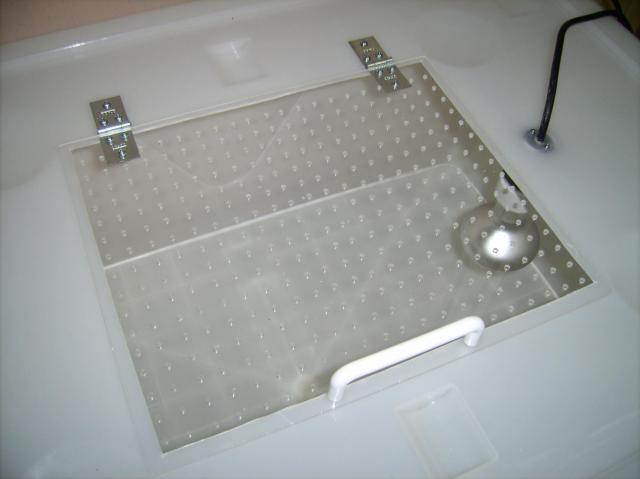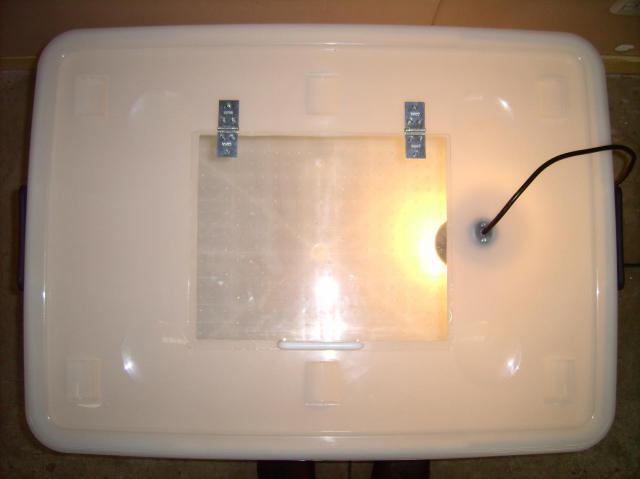 To regulate the heat and save changing to different bulbs i use a 'dimmer switch' i can lower or raise the heat/glow of the bulb


And the finished brooder..