Welcome to my BYC Page!
For Swaps, scroll down to find my Swap section.

​
About me:
I am an avid poultry enthusiast. I have been keeping poultry for over 30 years. In my teens I exhibited at the local level, and I often sell birds to local 4-Hrs and FFA. I pride myself in providing my birds with a comfortable and humane home. I allow my flock to free range (except when penned for breeding purposes or when a hawk is lurking.) in my 2 1/2 acre fully fenced yard. At night, all of my birds are snugly locked up at night as we have a lot of predators: Mountain Lions, Bobcat, Fox, Coyote, Raccoon, etc. I do not trap or hunt predators, I consider it my duty to provide my birds with secure pens.
I also raise Pedigreed rabbits:
Mini Rex in Tricolor, Lilac, blue, Blk/Blue Otter, Opal, some other colors (Some litters have surprises!) Lionheads -
Jersey Woolies: Tortoise, Blue (SQ, Champion stock)
Miniature Cheviot Sheep
I currently have a small flock or resitered Mini Cheviot sheep. This is a small and economical breed for the backyard flock. Fleece is of good quality, used to make clothing worn next to the skin.
RE-Homing Section:
Olive Eggers are Not Available Right Now, Sorry! Coming Soon! Spring 2017!!!! Here are some pictures of the typical colors they lay. My Olive Eggers are Barred and Black. I am trying to set them as a Barred (and Black) bird with a pea comb and beards.
(The Dark ones are from my BC Marans - Note: Those eggs came from old hens!!!!)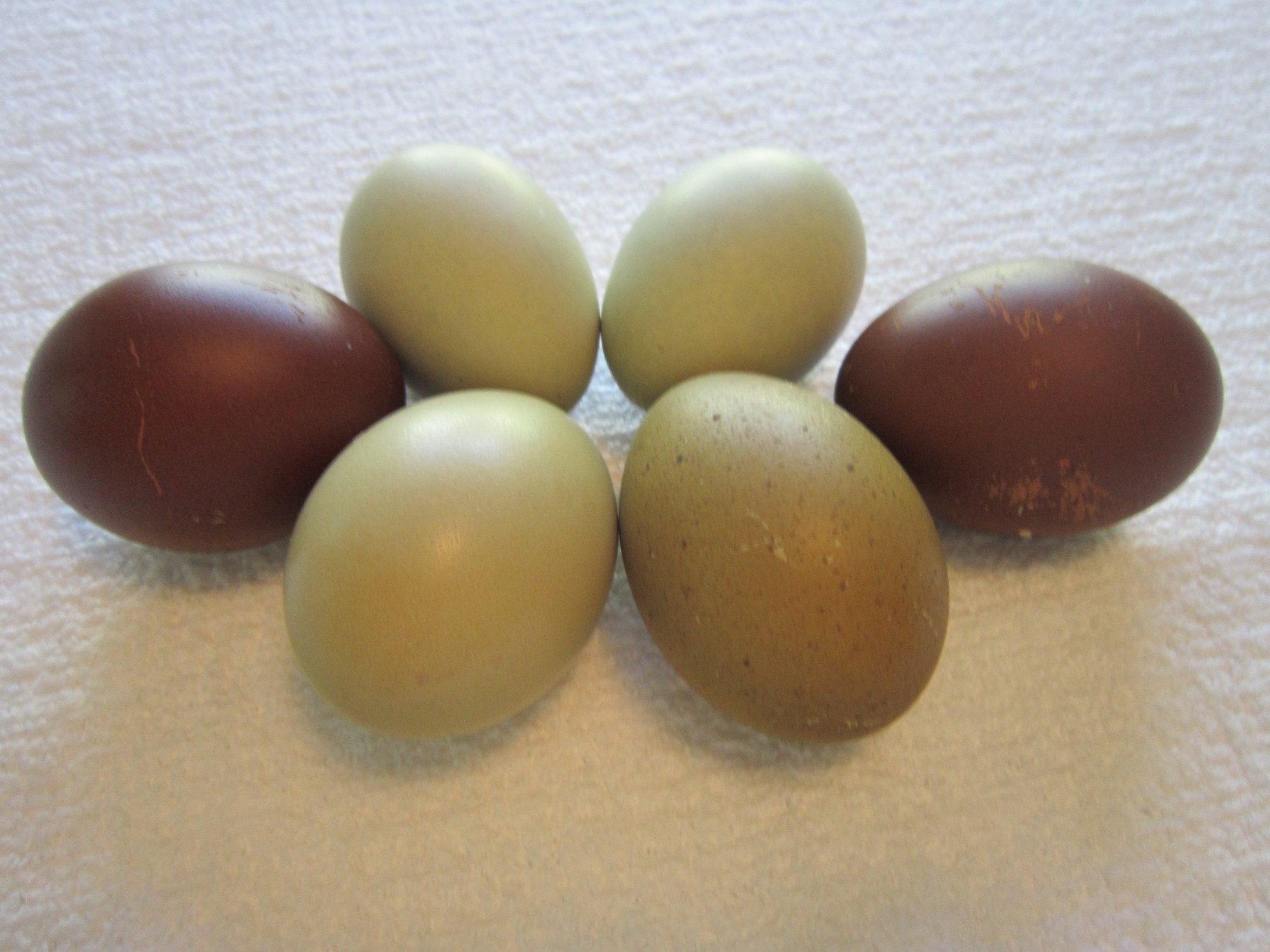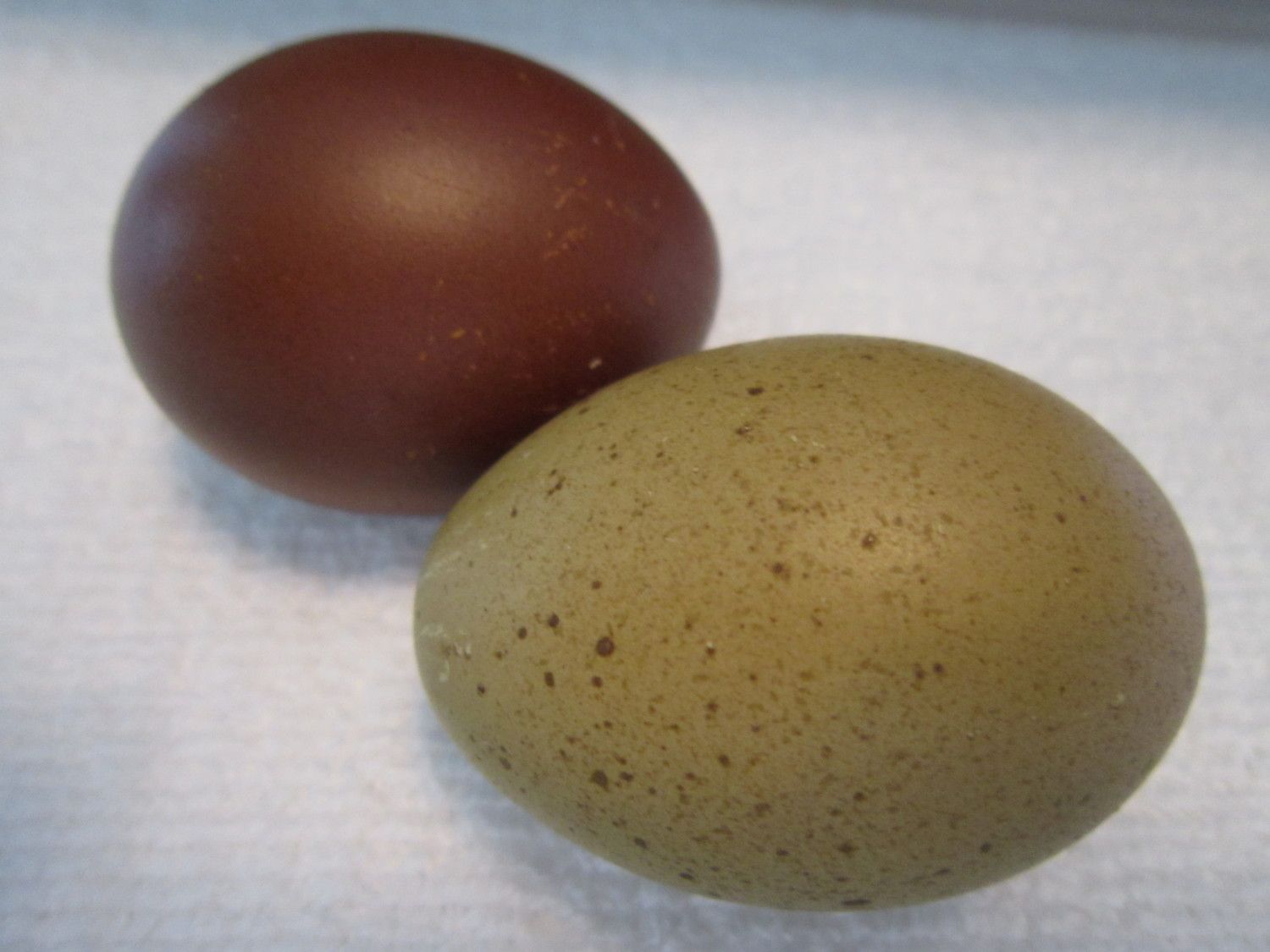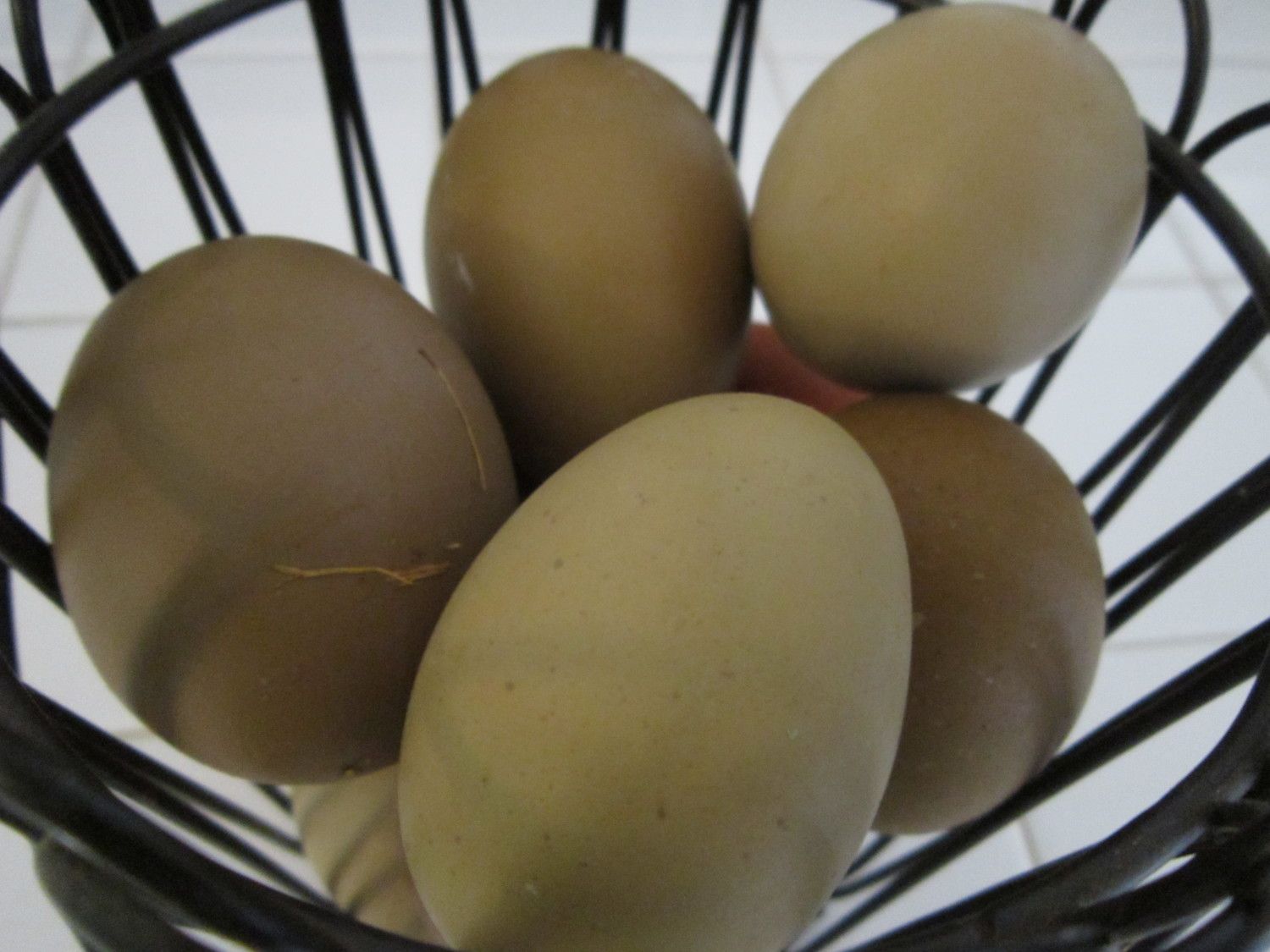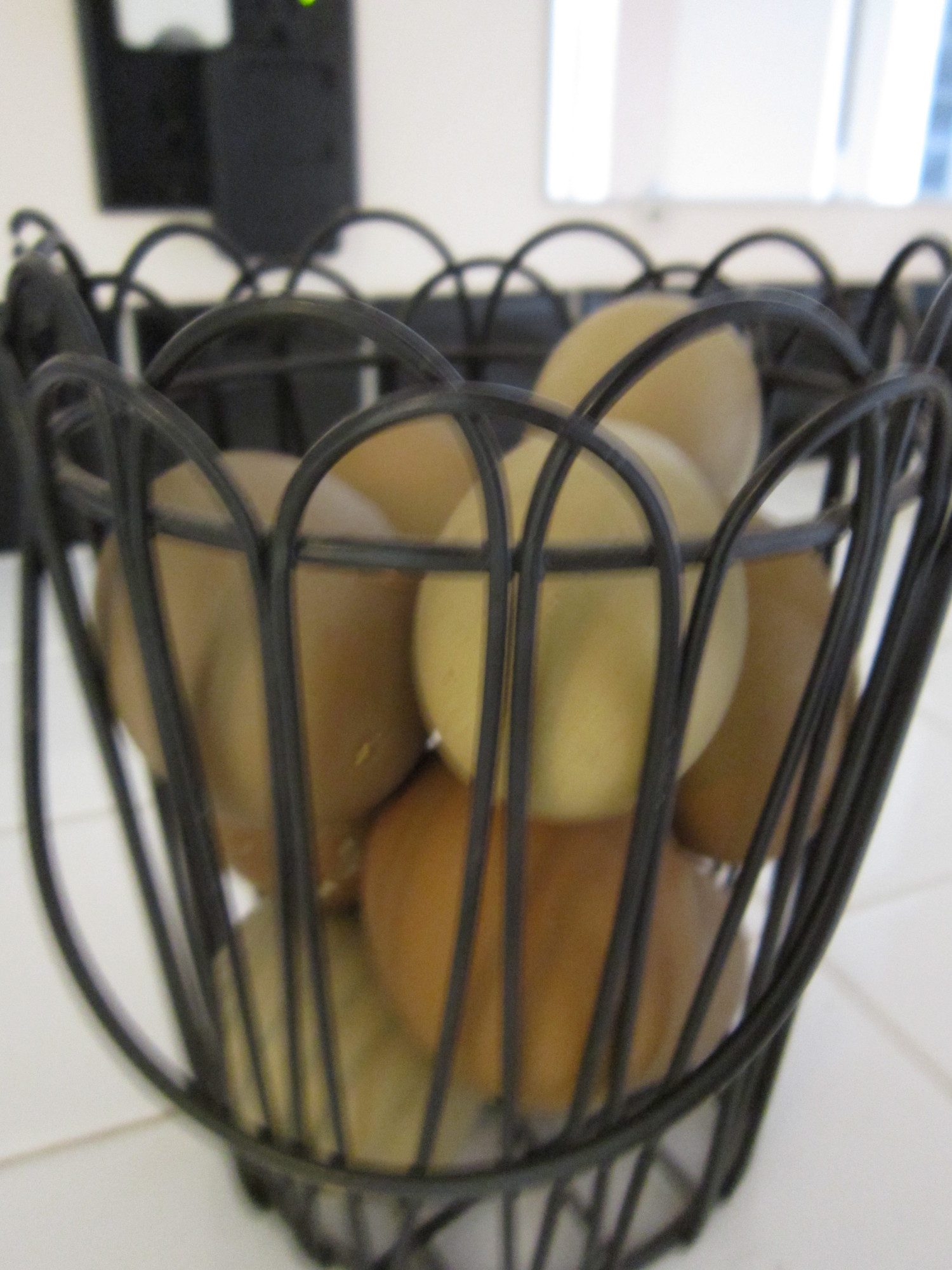 My Breeds and Varieties: ISO Hatching eggs for Millie Cochins, and other colors. (2016)
Some pics of my bantam Mille Fleur Cochin - I no longer raise them, but I still love them and are proud of the work I did on the variety for 6 yrs.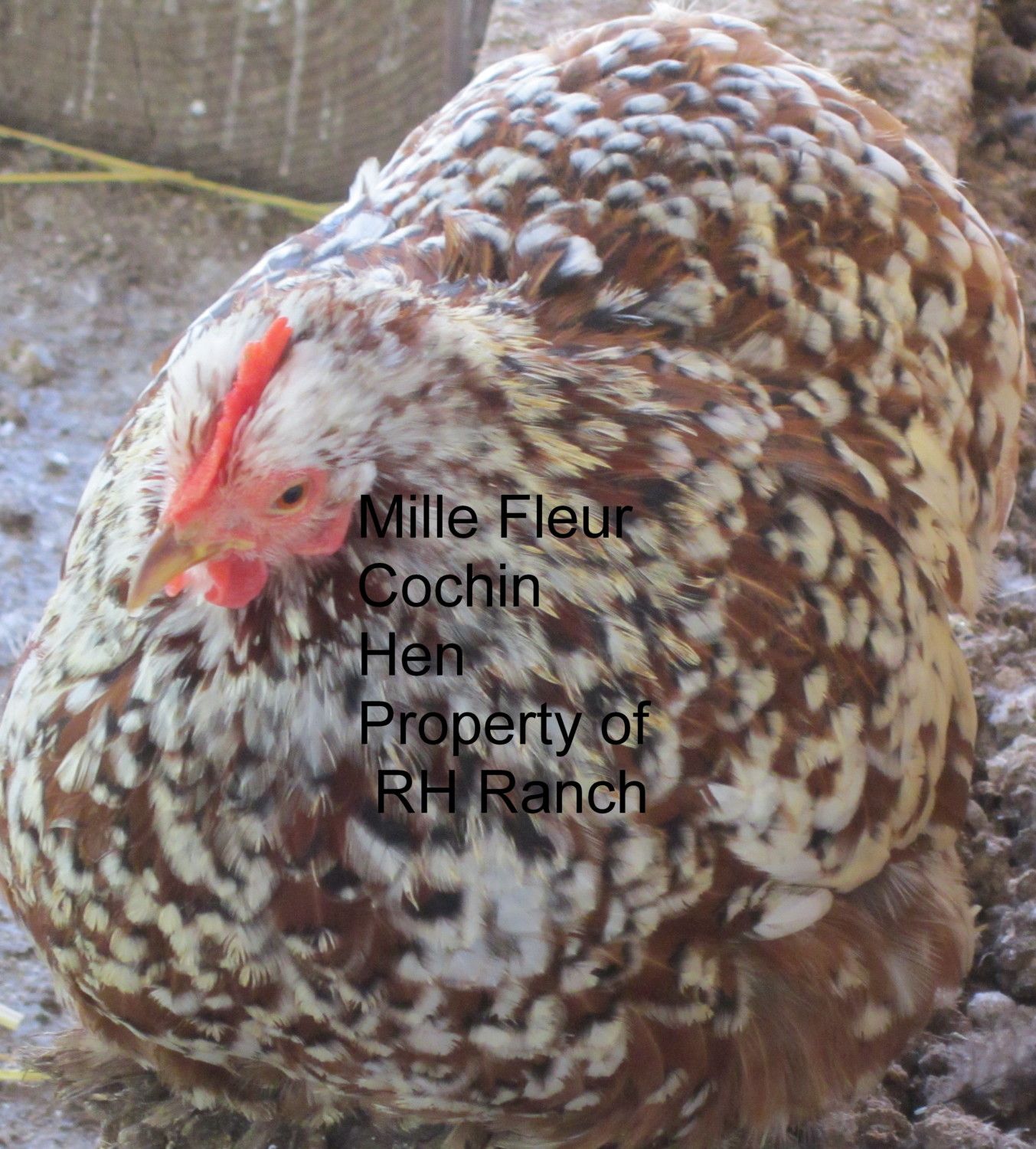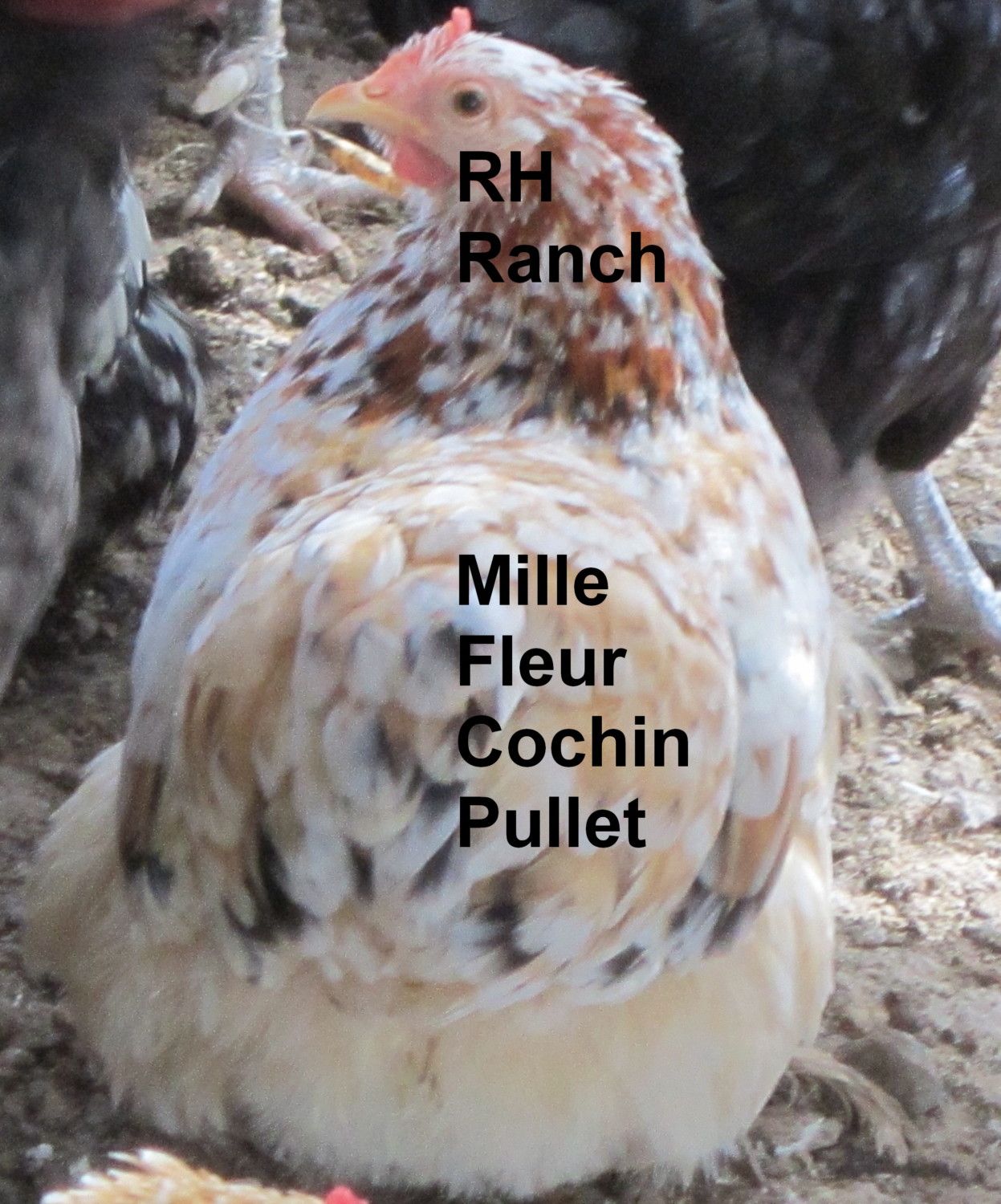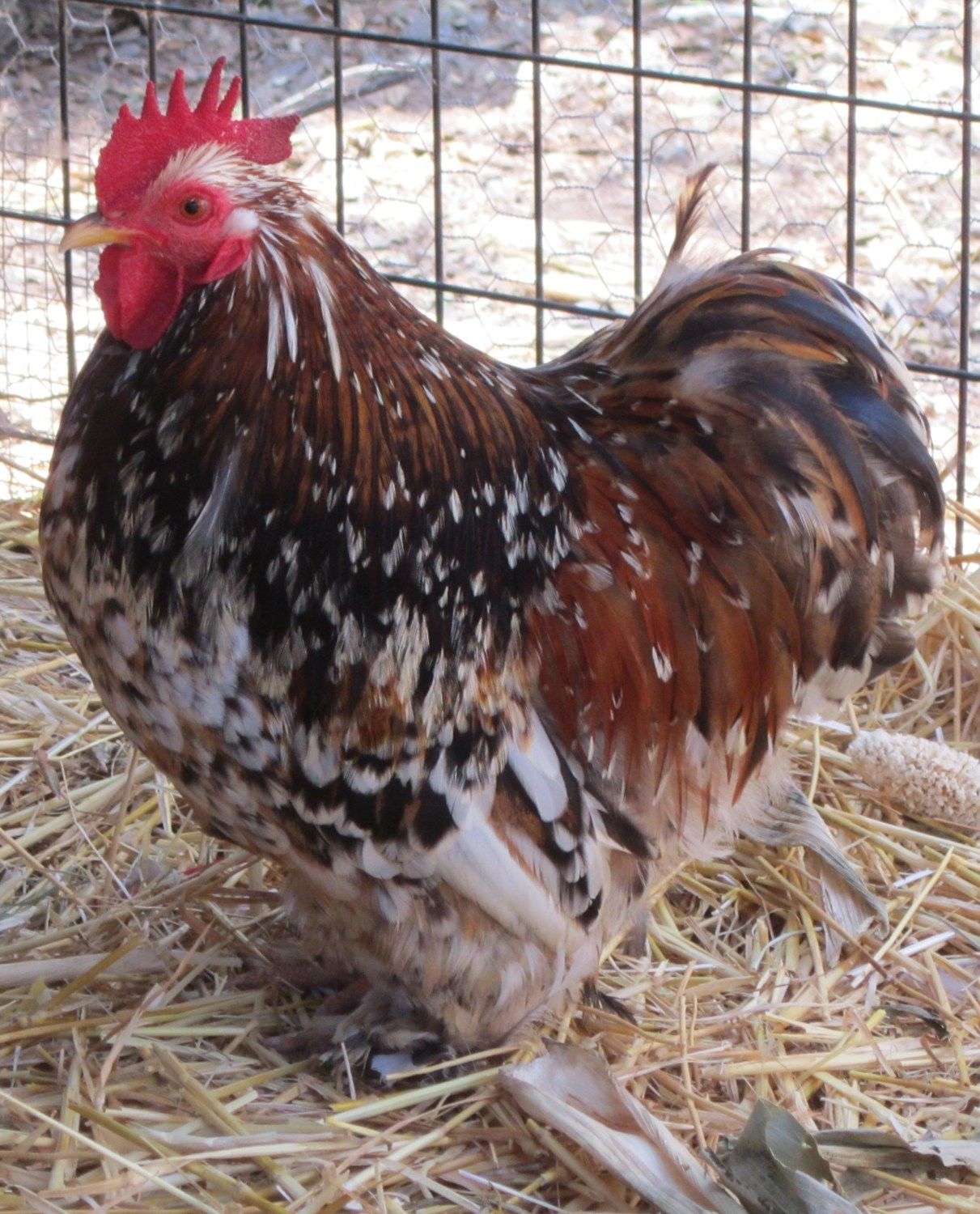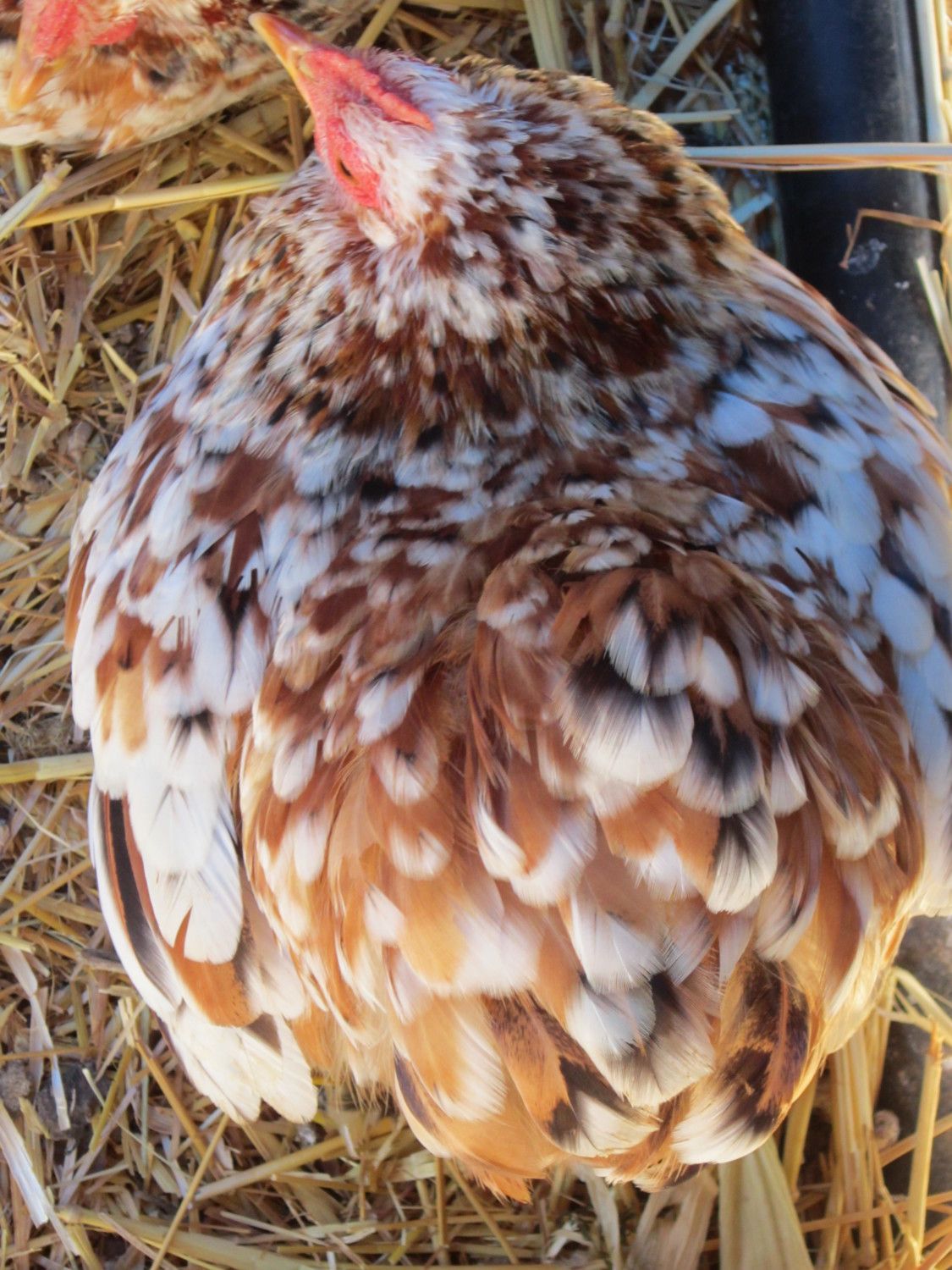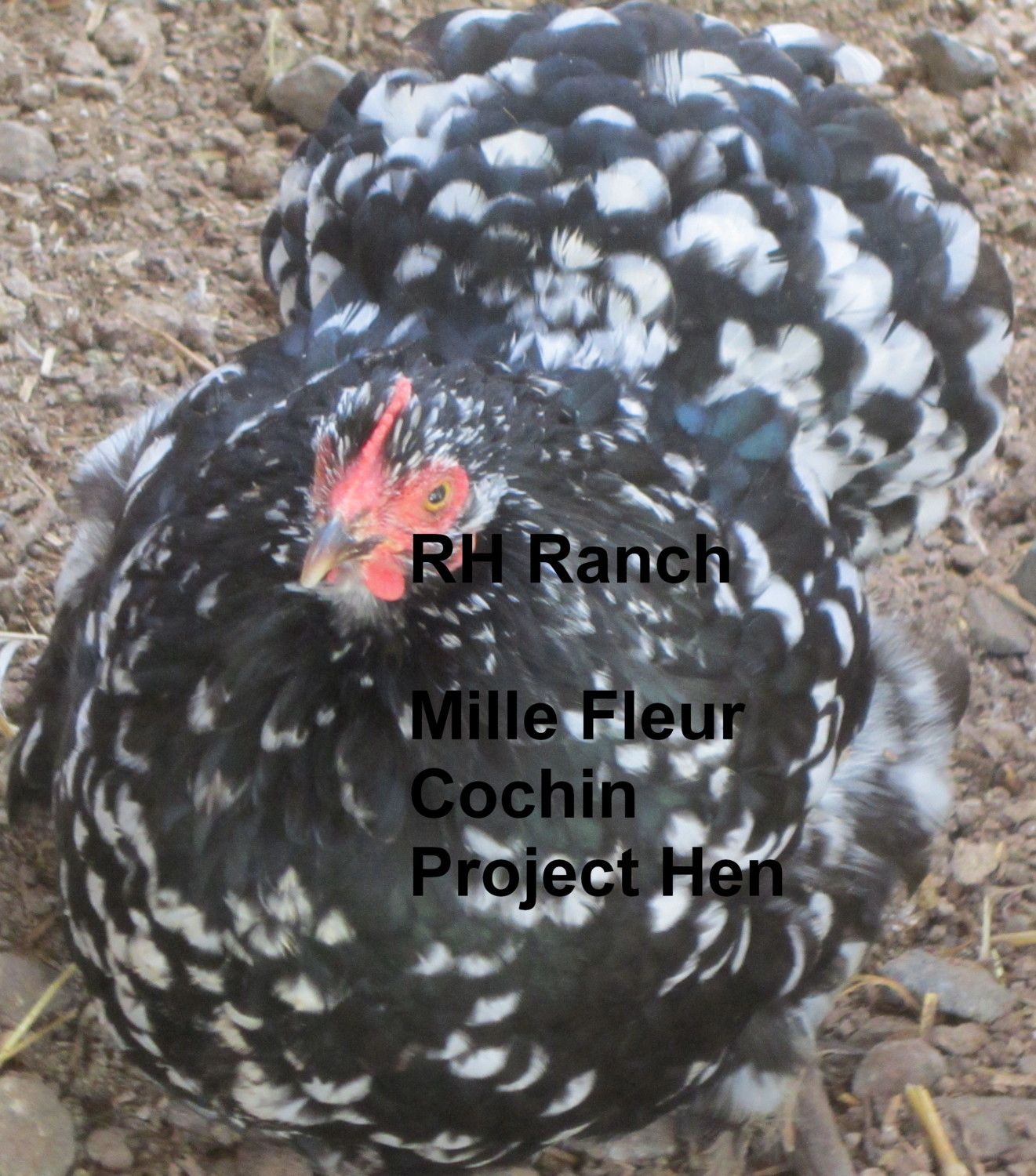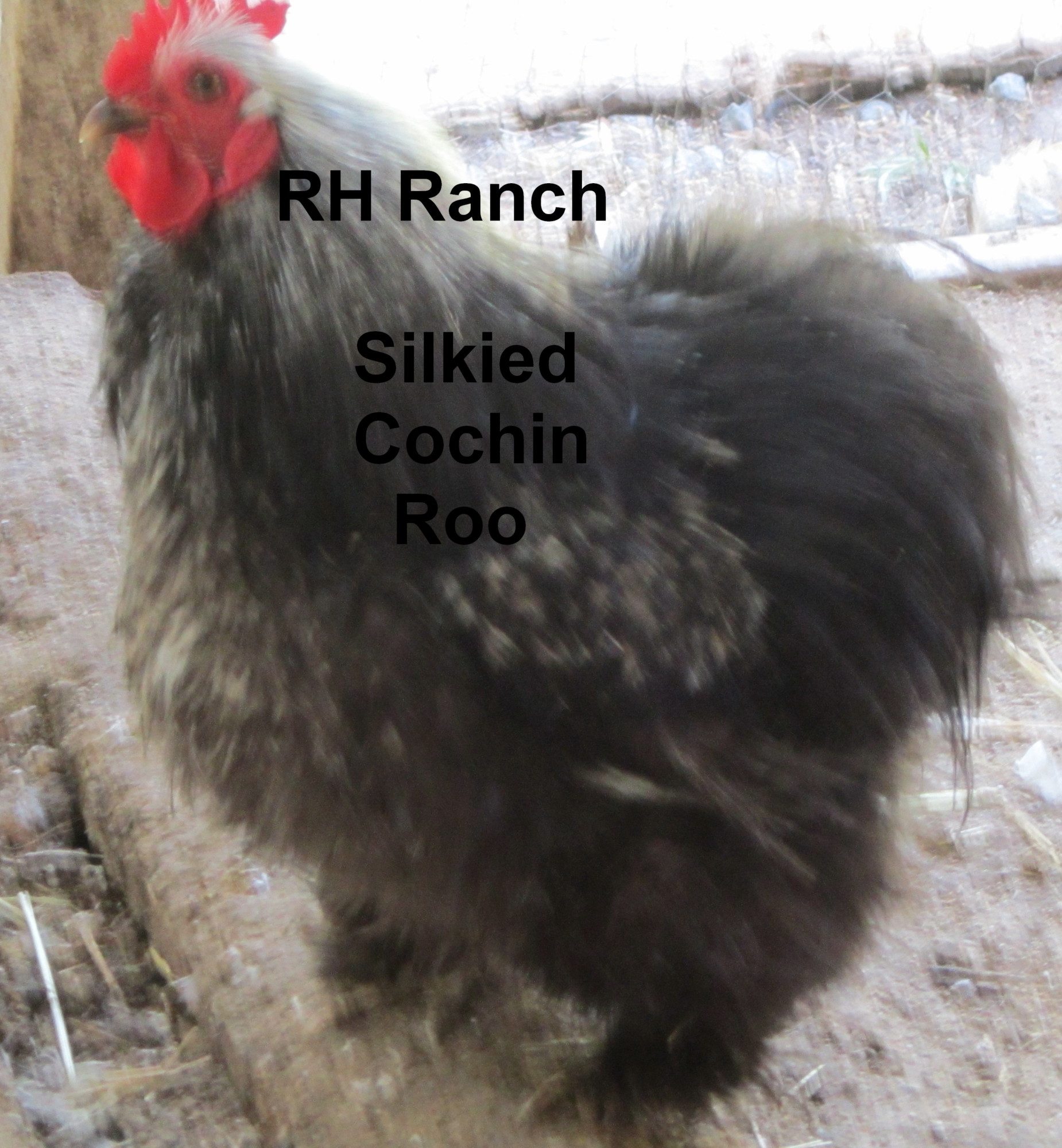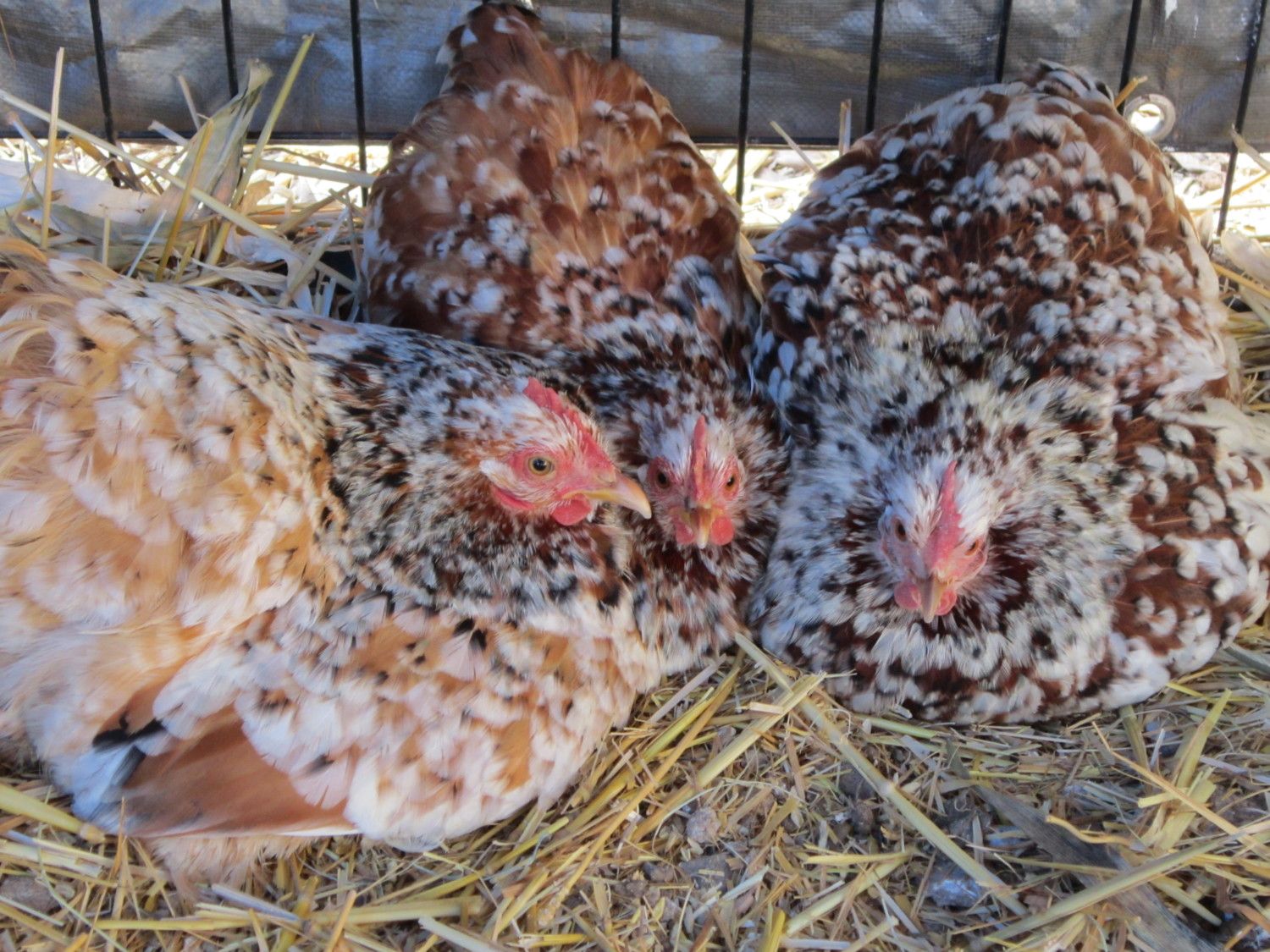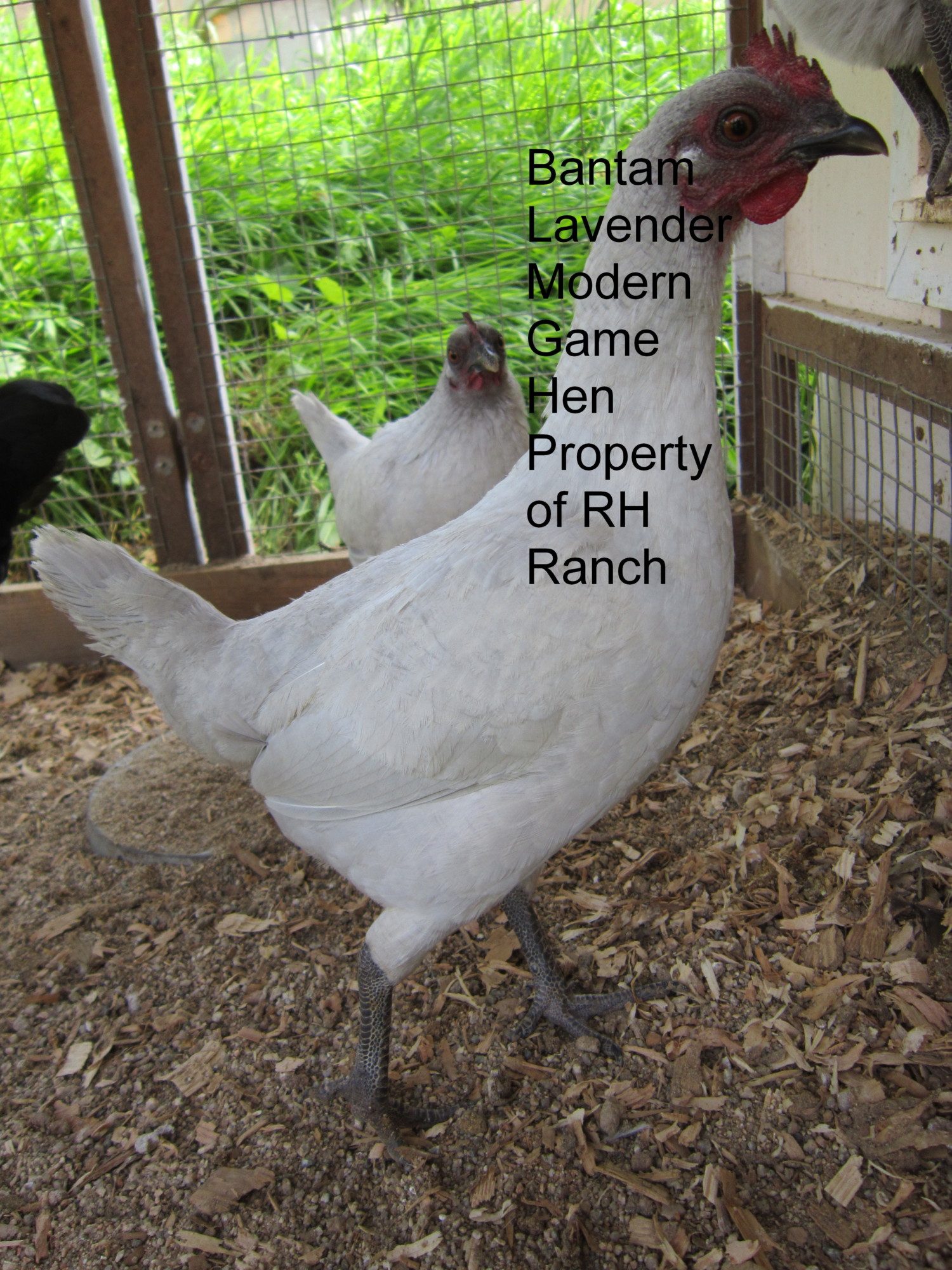 Barred Bearded Olive Egger Project (3rd Generation OE) - In progress - Not Available Now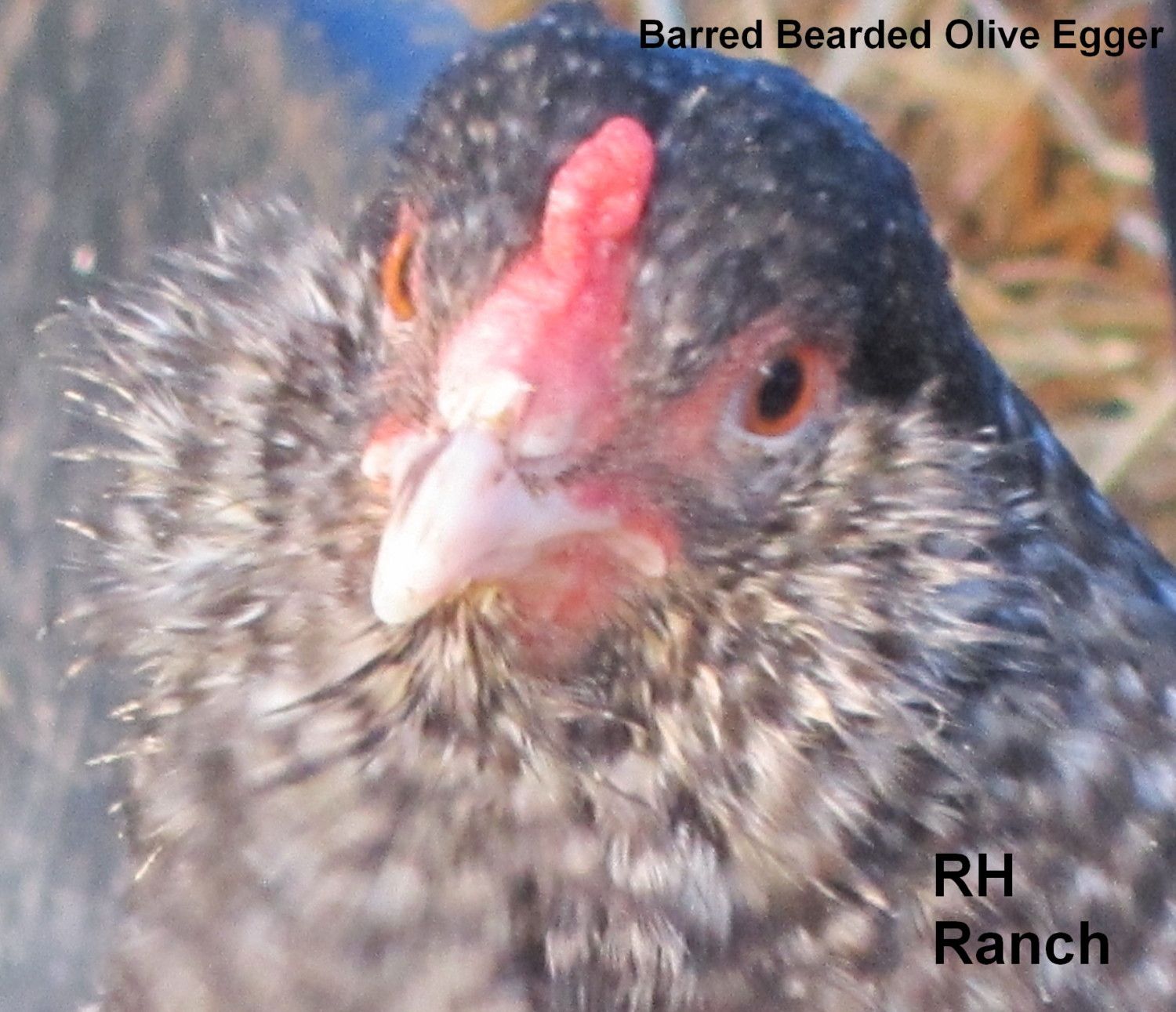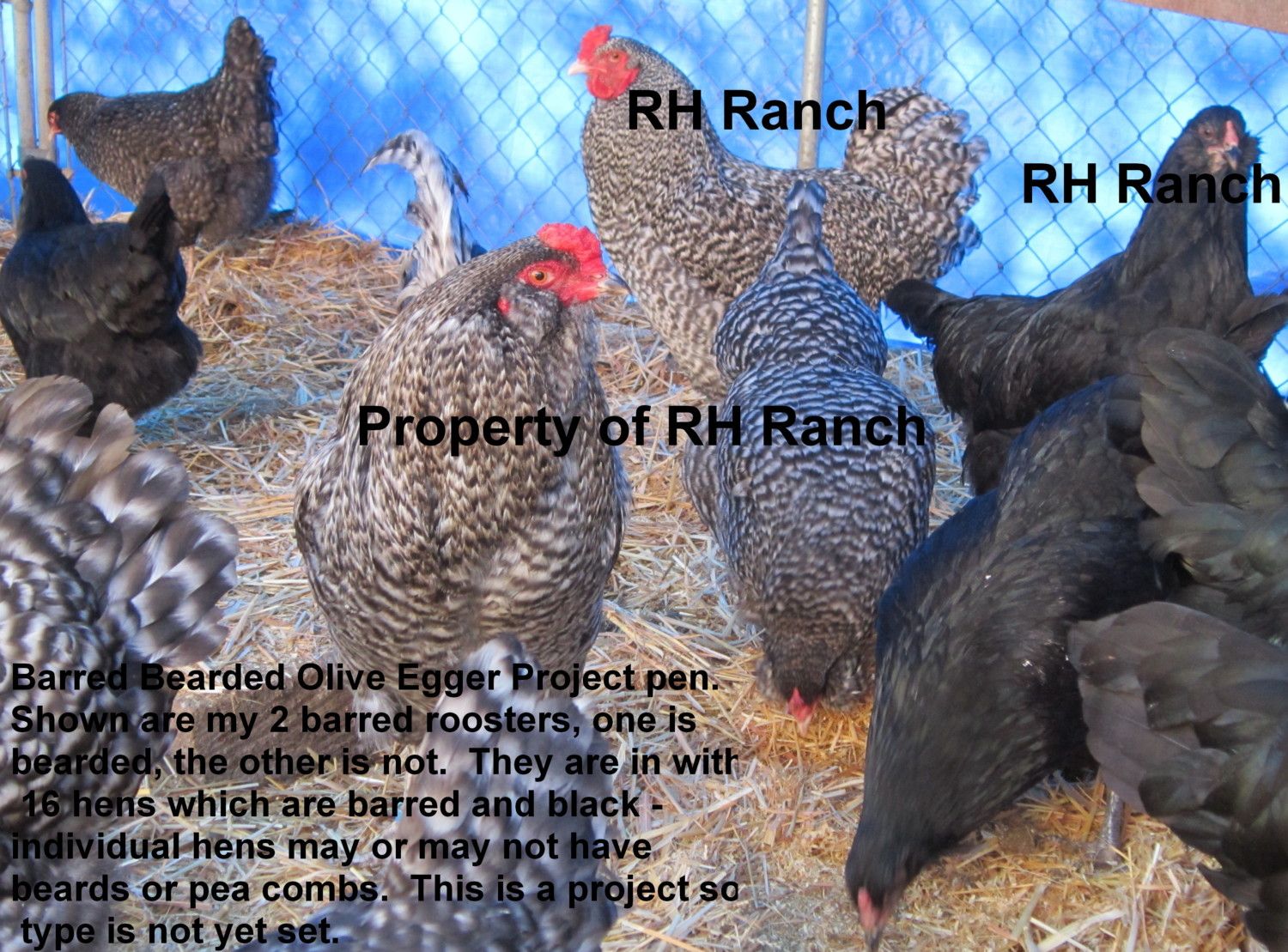 Cotton Patch Geese - Flock Disbursed to Serina Harvey/Flip Flop Ranch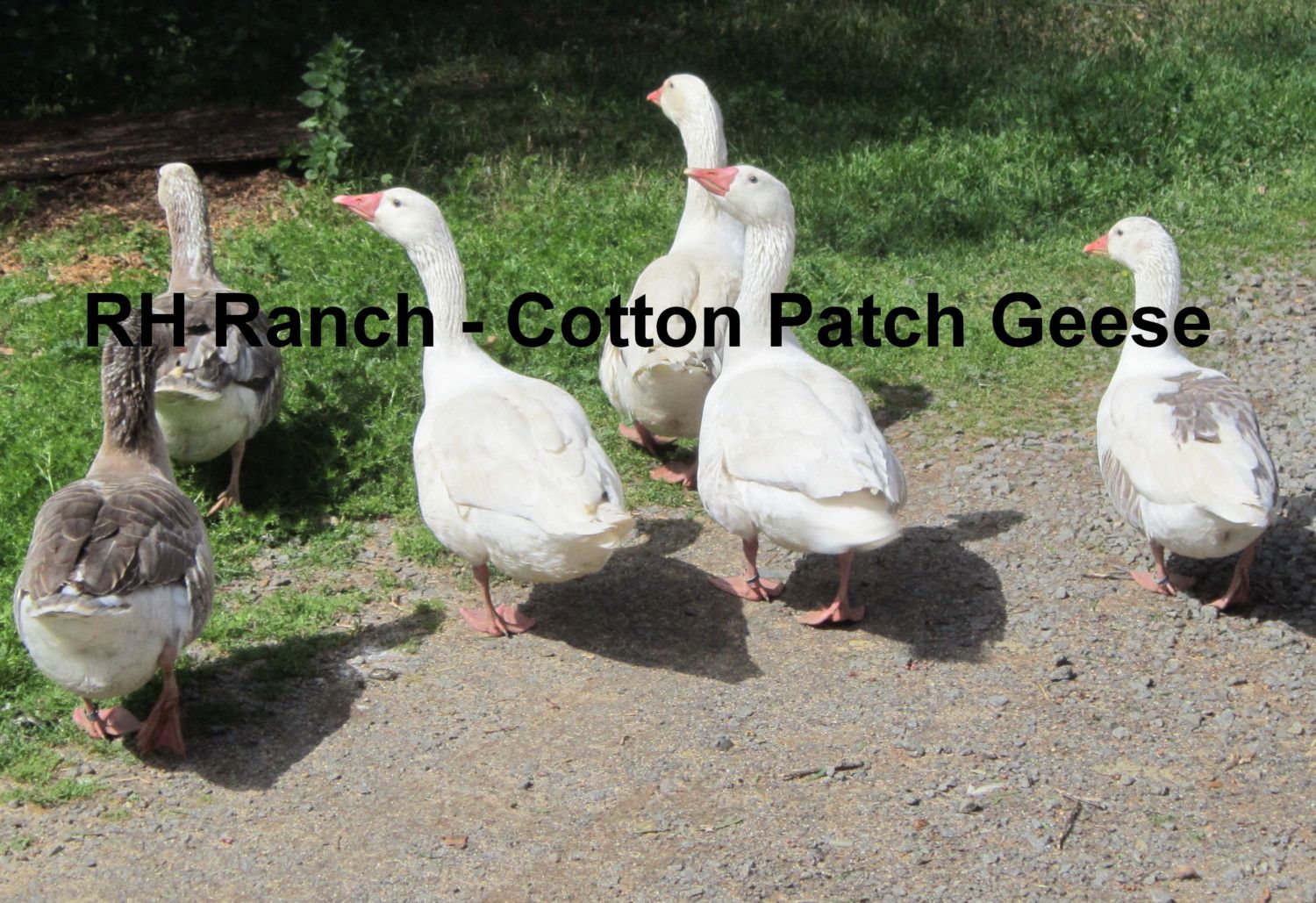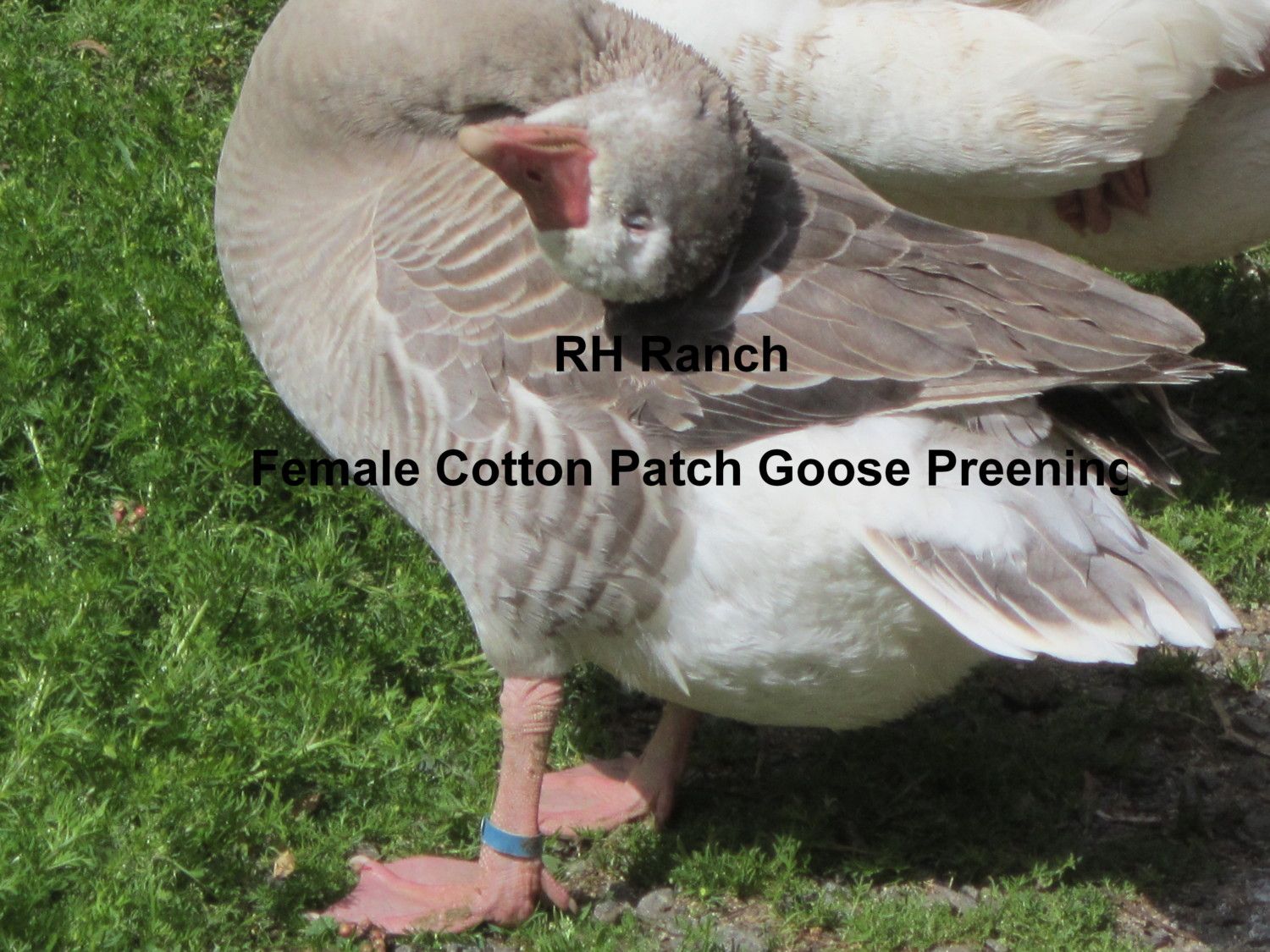 What I Want:
Silkies Show Quality ONLY!! (Showgirl and Bearded)- Colors: Black, Self-Blue, Cuckoo, Paint, White & Porcelain
Call Duck Hatching Eggs: Snowy, Grey, Bibbed and any other colors!
Americana (SQ) Mottled, Lavender, Chocolate, Black, White
Polish (SQ) (Project Quality) Tolbunt, Khacki, Chocolate, Cuckoo, open to other unusual colors
White Faced White Spanish (Sand Hill used to carry these)
Crested Breeds: Crevecouer, White Houdans, Bantam Polish, especially Cuckoo
Naked Chicken (Scaless
Bantam Cornish
Muscovy Eggs (Chocolate, Lavender, Blue, Barred, Rippled)
Miniature Geese
Sebastapols in colors (not white)
Bantam Cochin (SQ) : Silkied (Not Silkie Cross), or normal feathered: Millie, Lavender, Chocolate, Mottled, BBS, Black, White, Buff, Red
I reside in San Diego county. Anyone interested in purchasing birds or hatching eggs is encouraged to
contact me by PM
or
email:

[email protected]
Sometimes I am not on BYC for weeks at a time, so in the case that I do not respond to a PM, try the email.
​
2. Feed Sacks: I have: 1 Layena Dark Blue, 4 Layena Crumbles, 2 Green Flock Raiser, 2 Black Poultry Extreme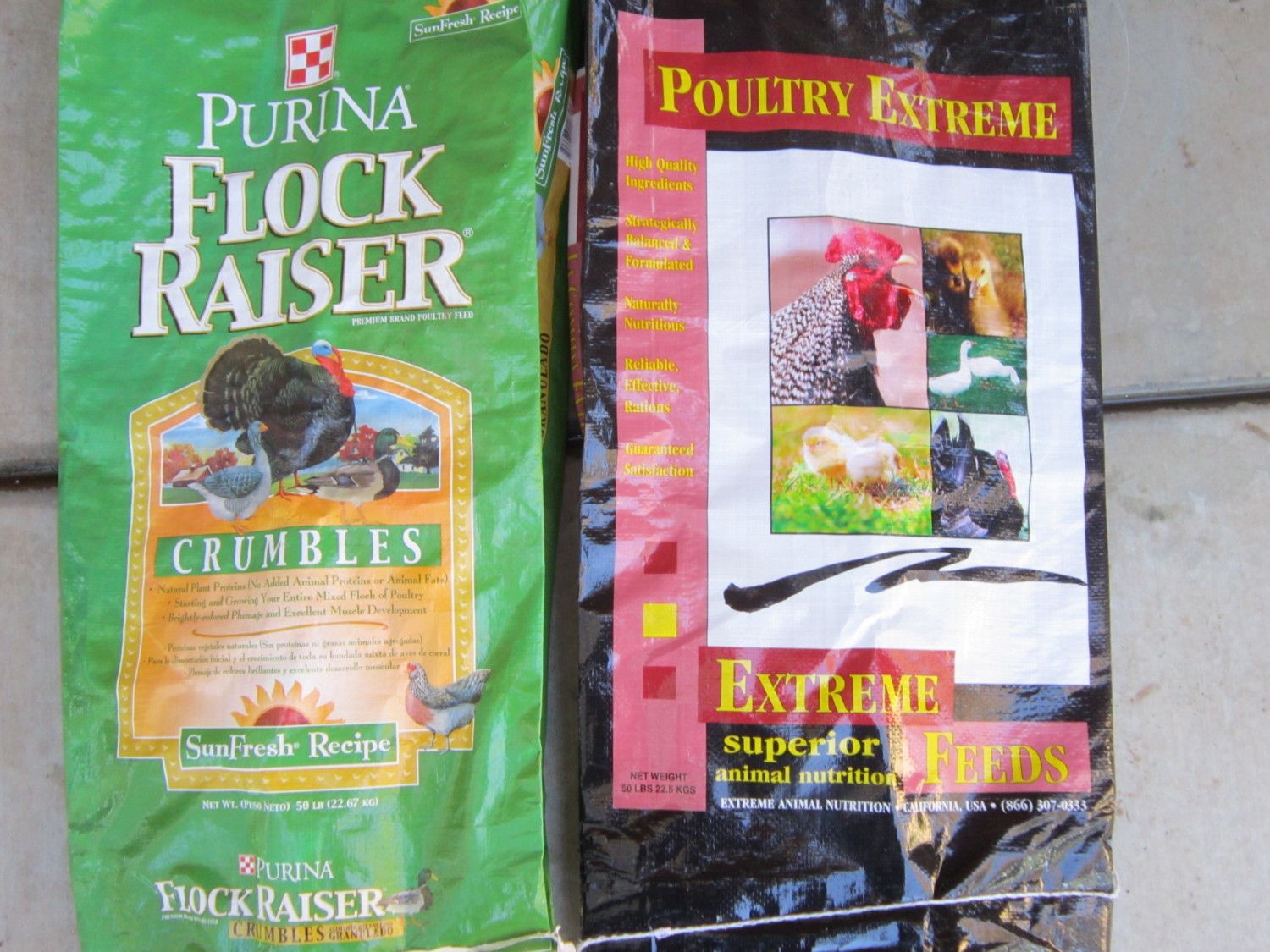 Side Swap Items: ​
(These Items Below are available for Side Swaps Only!!!!)
​
Nordicware Stadium Pan - Never Used it Nordicware Car Cakelet Pans - Never Used it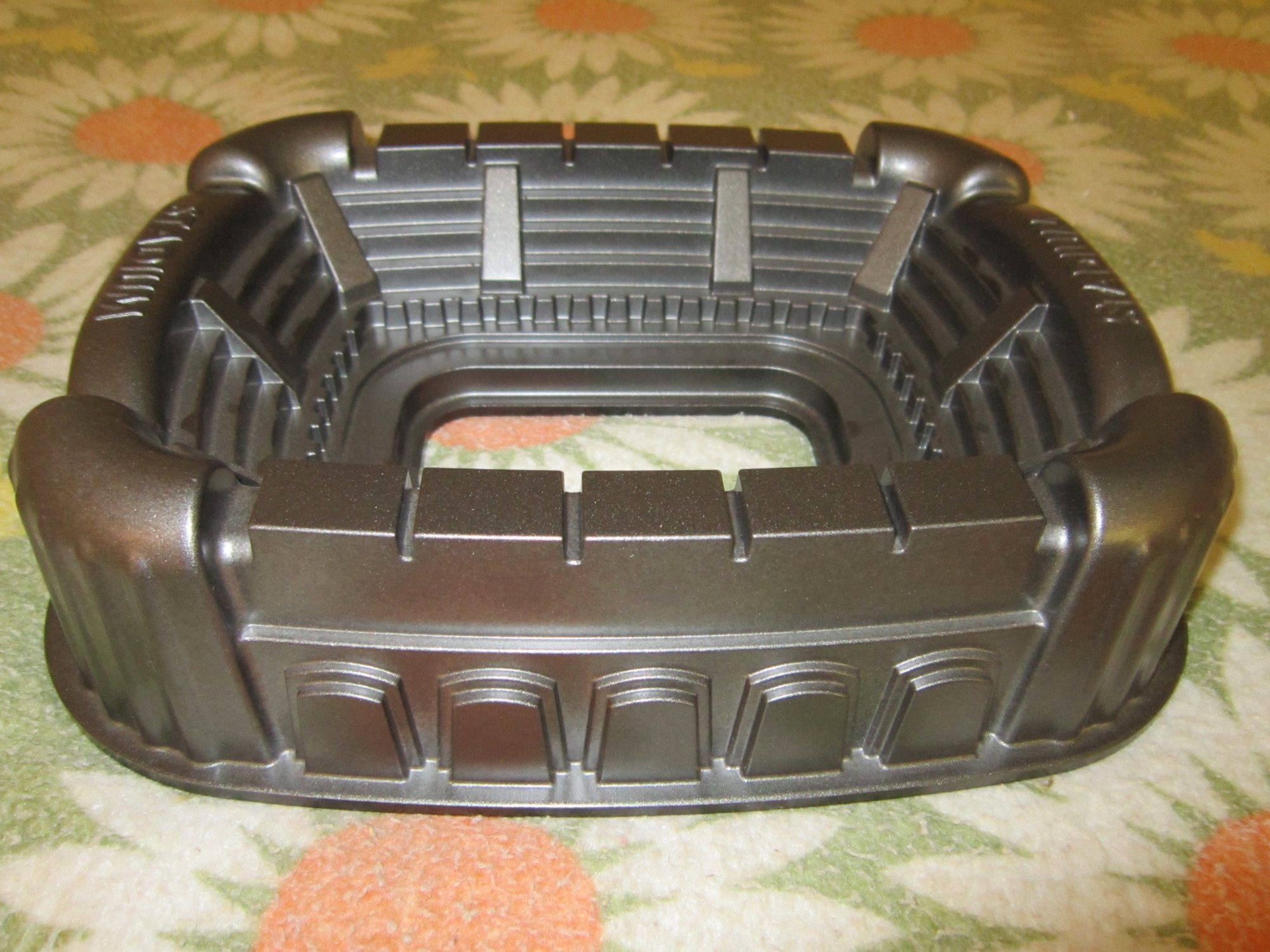 This dog carrier shoulder bag would have to be swapped for a pretty valuable item, such as SQ Black silkies, or something really rare and/or in large quantities. I bought this bag to carry my puppy in, and she outgrew it in no time. I paid well over $200 at a dog boutique and it is of uncommonly good construction and quality. The zippers are easy to work, heavy duty. It has a side compartments for wipes, etc. A double zippered flap top opening, a 3 way opening on the end that allows you to leave it open for your dog to stick its head out, or a mesh cover so it can see out, but not stick its head out, or a denim cover to disguise that you have a dog in your bag. The bottom has grommeted ventillation holes. This bag is good for dogs probably 11-12 lbs and under. Its on the large side for a shouldre bag carrier, in barely used shape.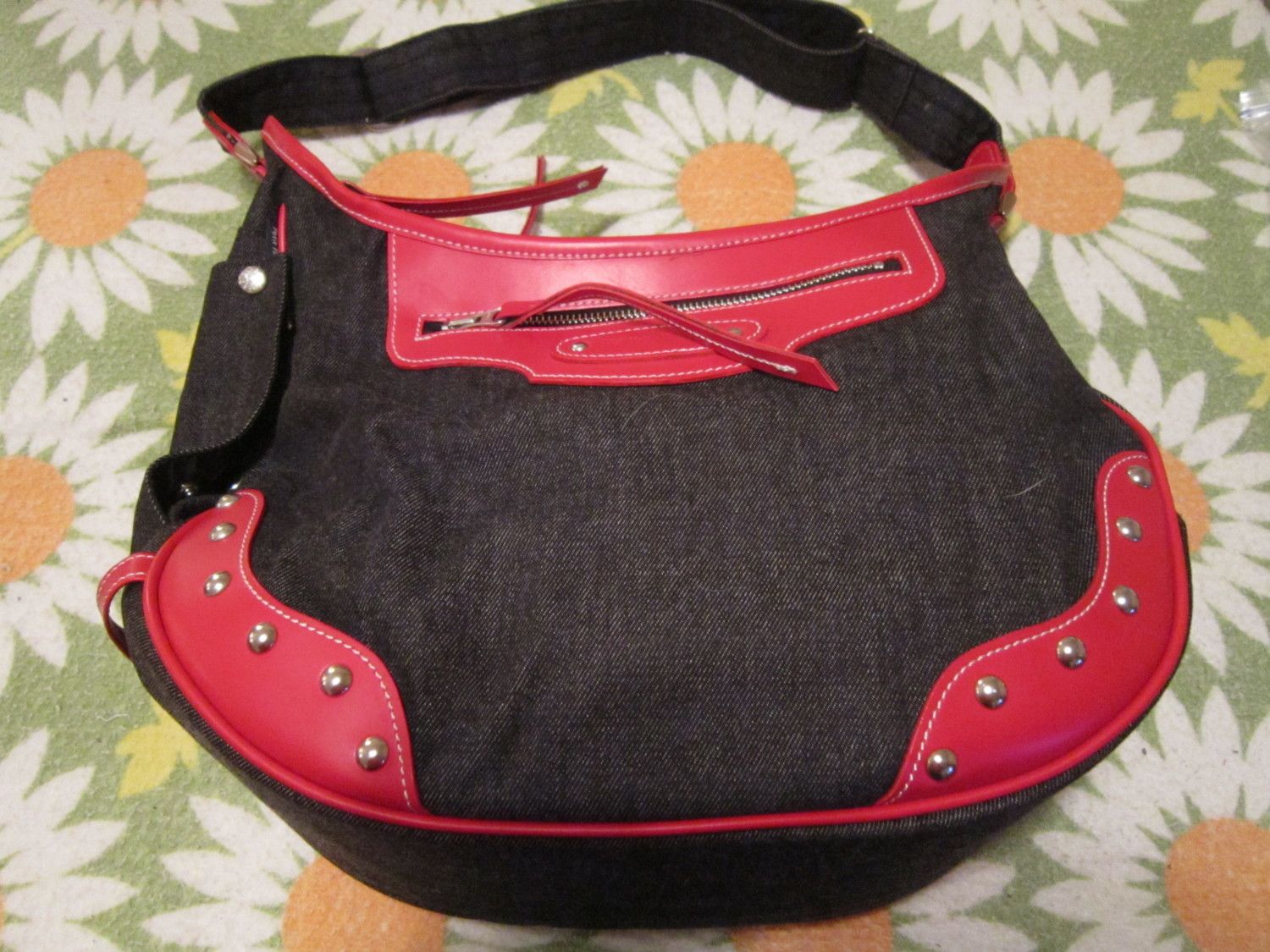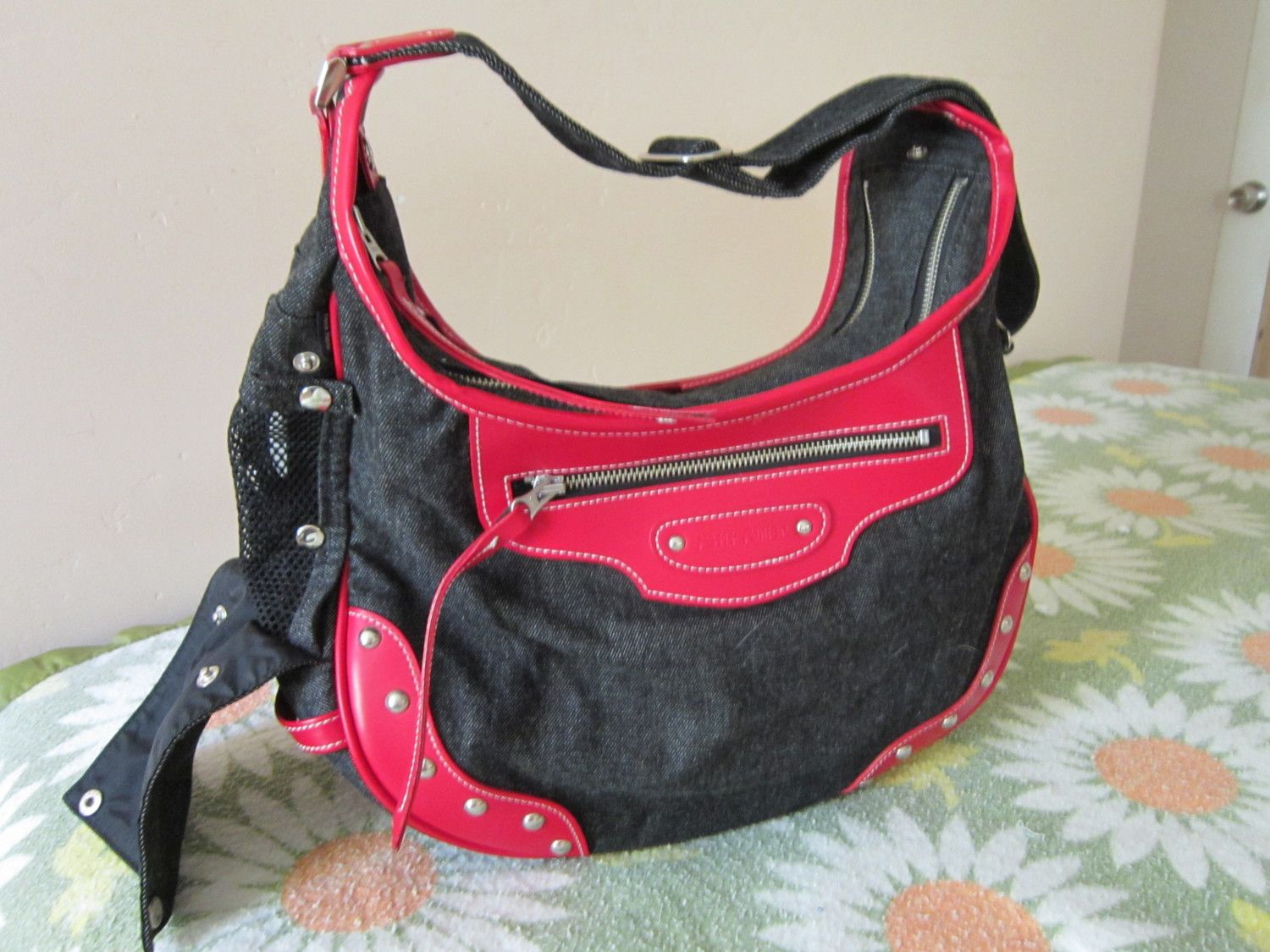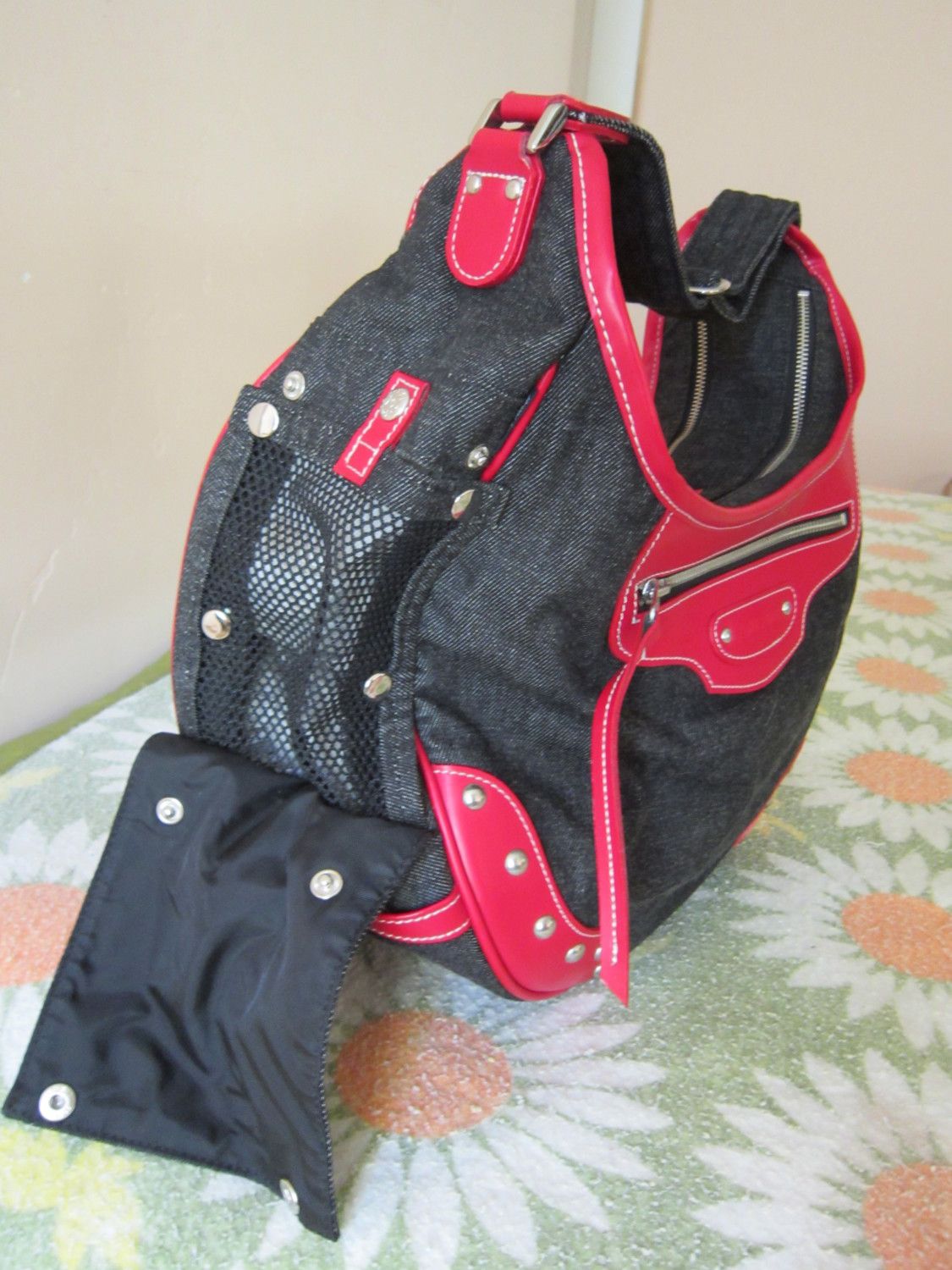 Things I would be interested in side-swapping for:
​
Hatching Eggs (prefer 6 chicken eggs min. per swap) I will side-swap for:
Bantam Cornish, Scaless (Naked) Chickens, Bantam Silkied Cochins, Call Ducks, Muscovy Duck in Lav., Barred, Ripple or other unusual colors, Lavender Ameraucanas (LF or Bantam), Midget White Turkey, Peafowl, Cotton Patch Goose, Miniature Geese, White Faced White Spanish, White Houdans or Bantam Houdans, Silkies: Showgirl and Bearded, Cuckoo, Black, Lavender, Isabella/Porcelain, Paint. Mille Fleur Leghorns
Swaps I Owe:
Swaps Owed to Me: