~Welcome All to My Page!~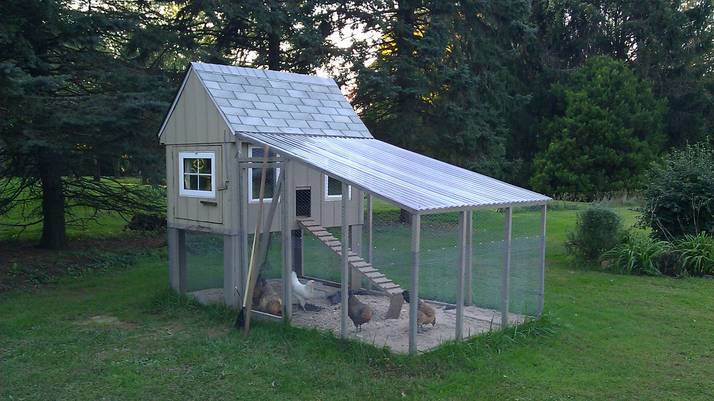 I have 6 Easter Egger/ Ameraucana hens they are
9 months old as of the sixth of December!
~Gloria~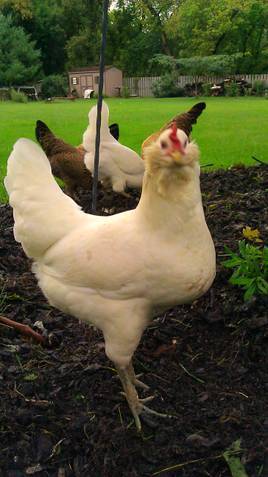 ~Dixie~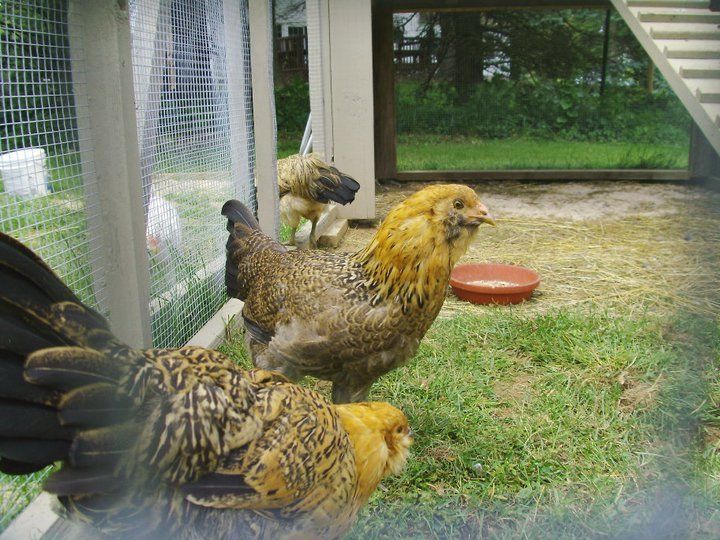 ~Paula Deen~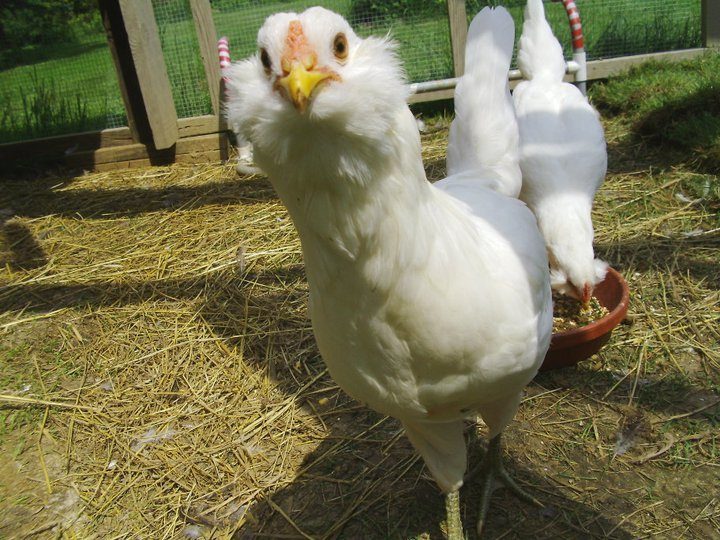 ~Fritter~
~P.I.T.A~
~Piper~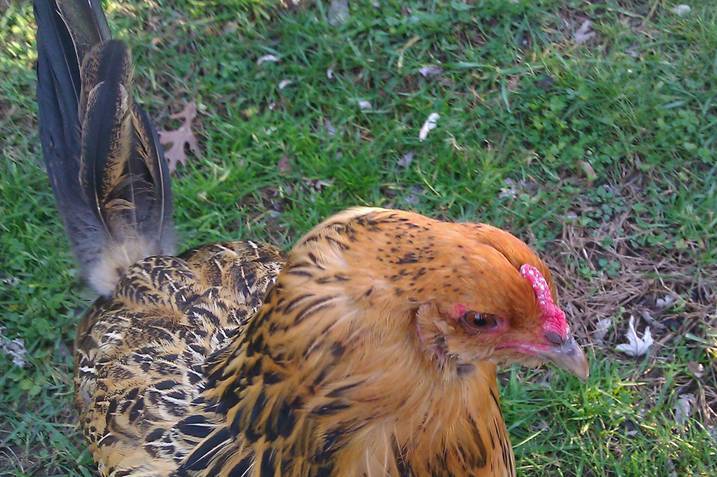 ~We live in Eastern Pennsylvania and this is our first batch of chickens EVER and who would have thought they would be SOOO great?!
~We get about 4-5 eggs a day and they are the most beautiful shades ranging from olive green to baby blue to taupe!
~We also have a miniature red poodle named Riley and he loves the chickens!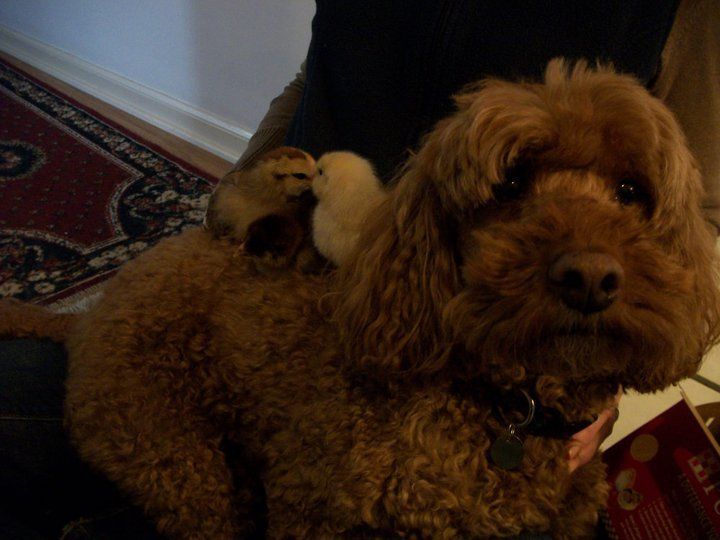 MORE PICTURES!
Chickies playing hide and go seek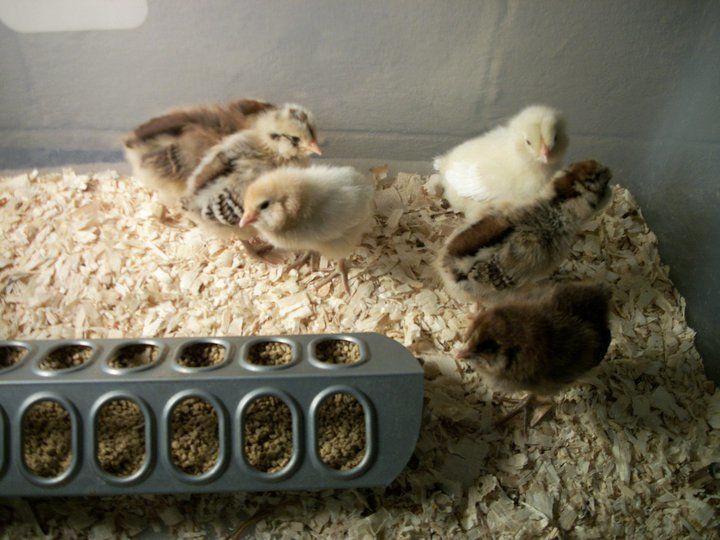 All six as babies!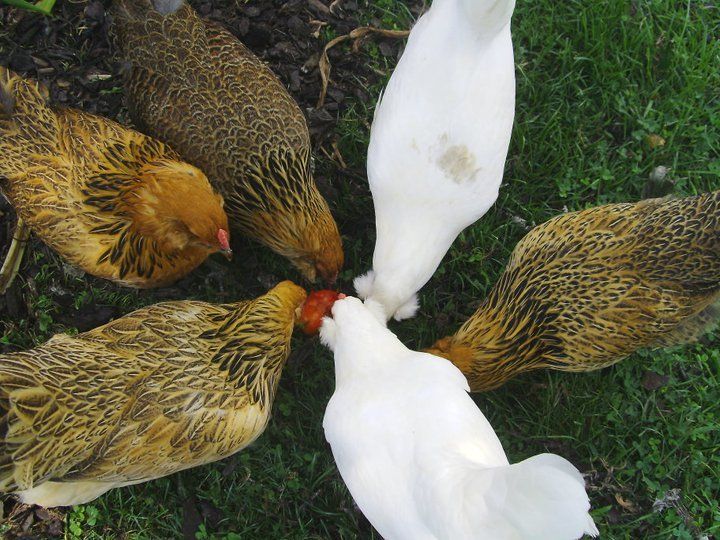 They love to eat the veggies! Especially this Tomato!
Fritter and our dog, Riley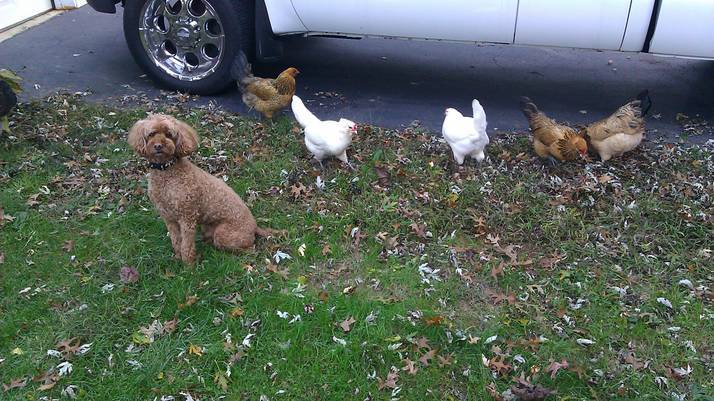 Who needs a rooster to protect the flock?? We have a poodle

Fascinated with the camera cord

He will always be there to protect you, young Gloria!
​