We are located in SE Missouri. We currently have 12 girls who serve us breakfast on a regular basis.(Not 12 in this coop. This coop only has room for 4.) I am new to this page making thing but it is a start at least. This is the first coop I ever built even though it isn't much, we had a blast making it. After building this one, I quickly figured out what I did right and WRONG. Most of my projects are researched but I get most of my own feedback from trial and error. There are several things that I would do differently if I were to build another one. Then there are some things that I would not change. My son and I had a lot of fun building this. That is one thing that I would not change.


Frame up of the coop. went from scratch with no plans.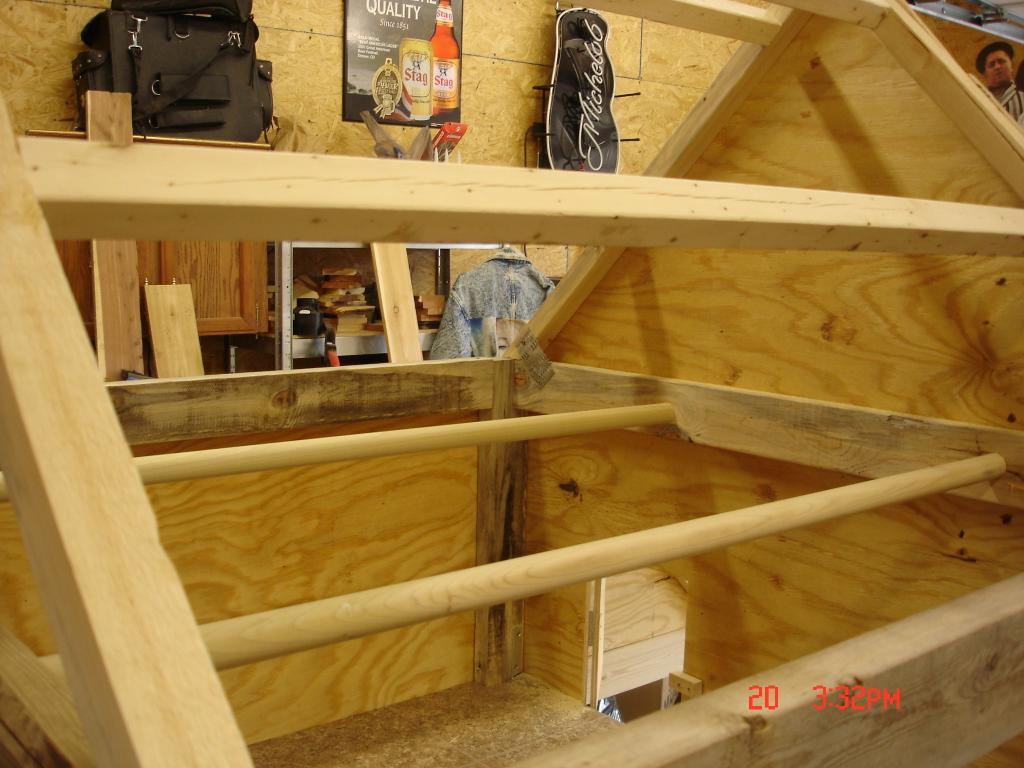 Inside of coop with roost installed and linoleum on the floor .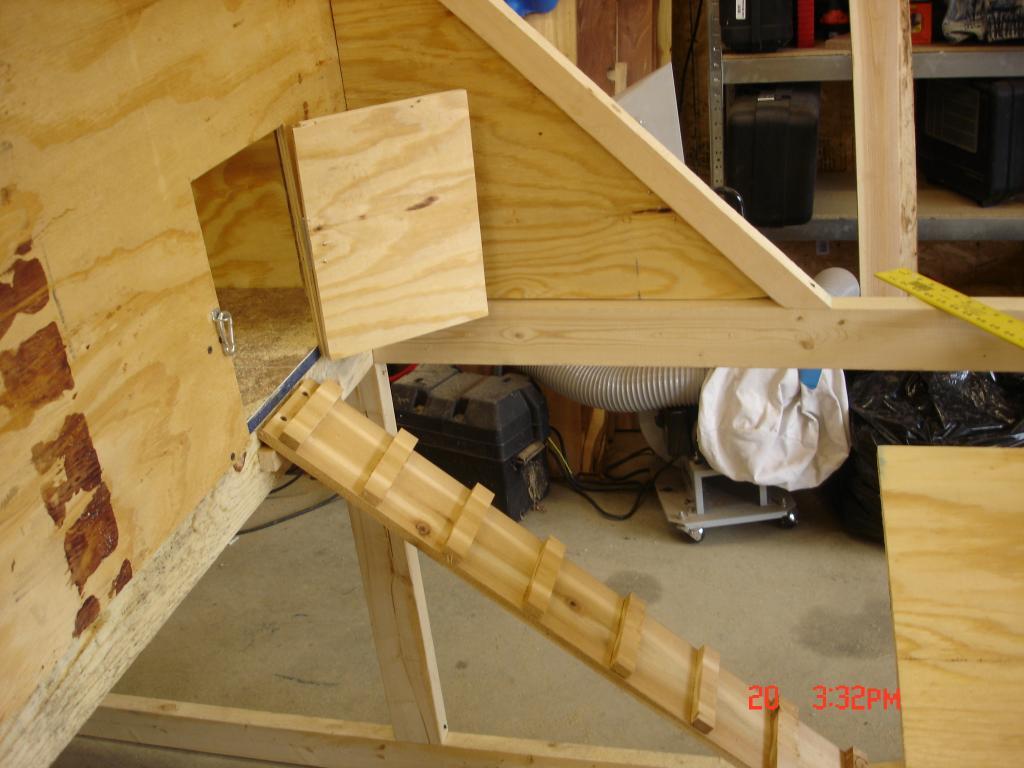 Coop door and ramp. The triangular piece behind the door also raises up to access the main door.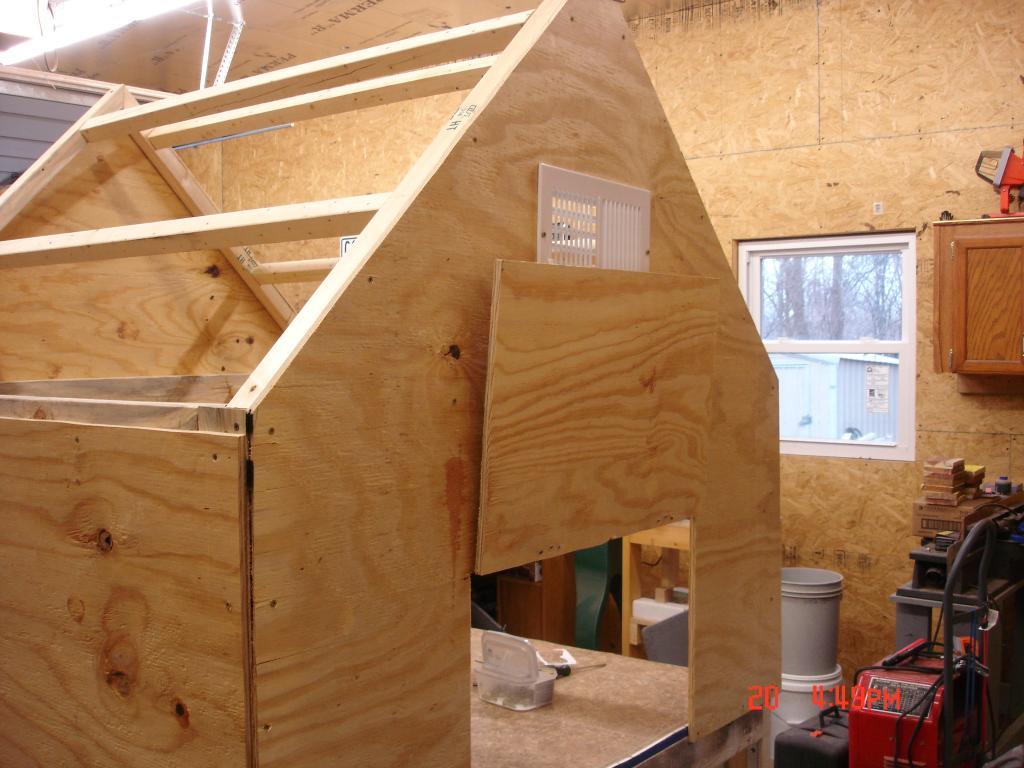 Rear door to the coop raises for easy clean out. I can use a garden hoe to drag it out into a trailer on my mower. installed a vent and mounted a fan in front of it.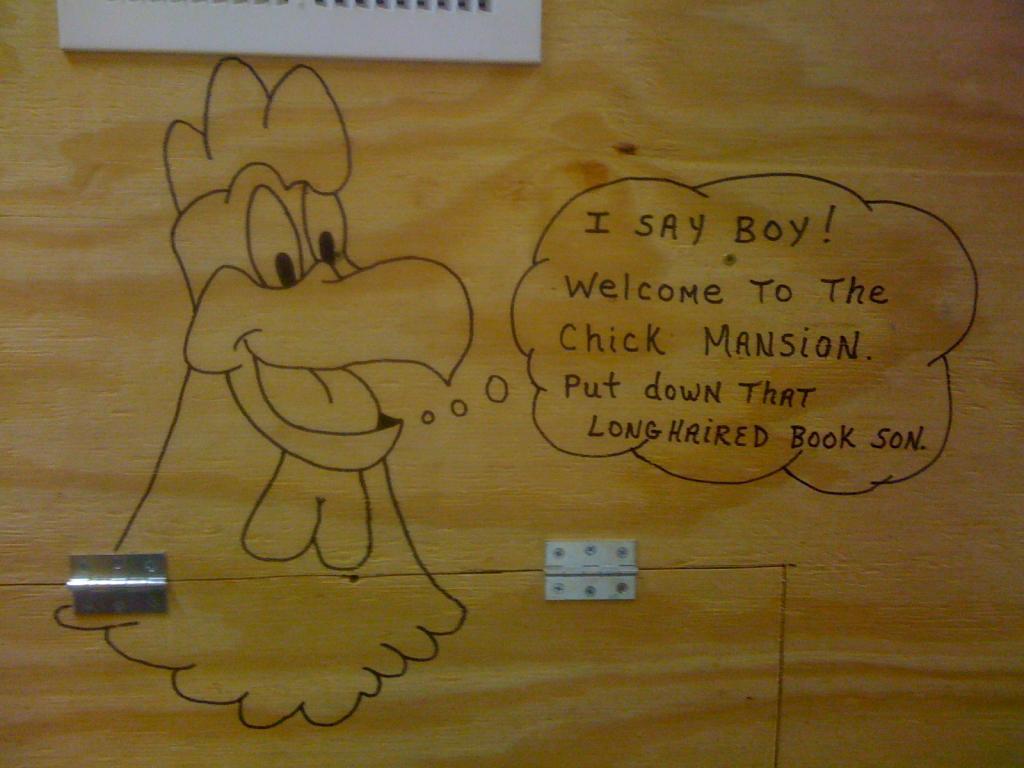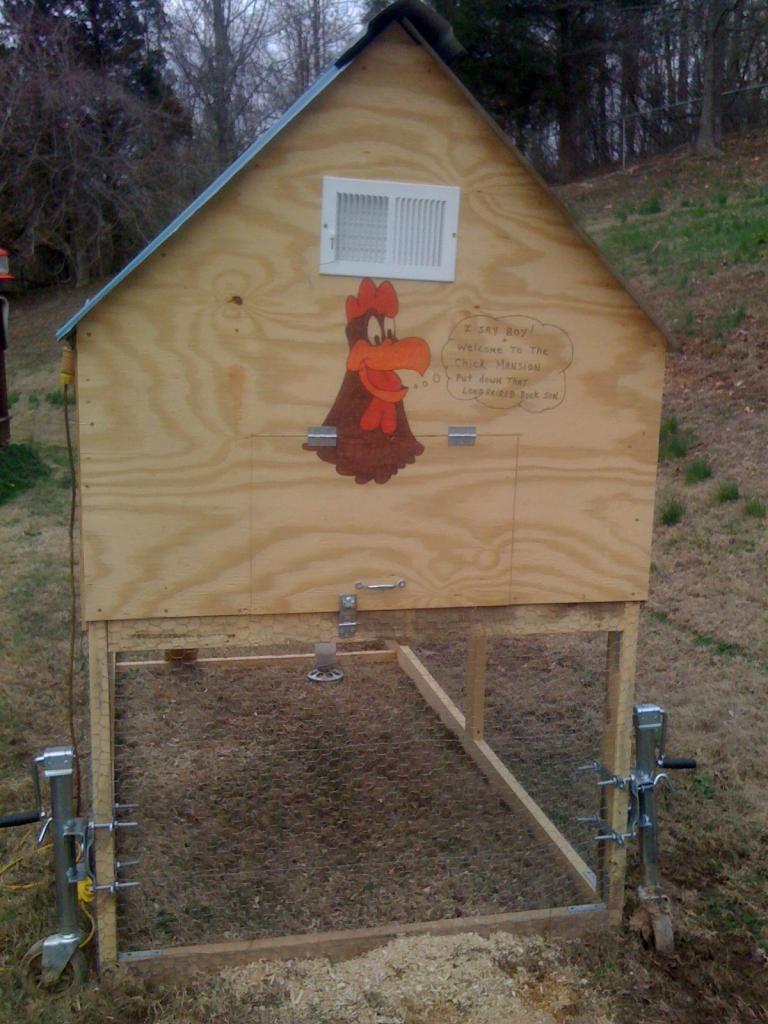 My son wanted a picture of Foghorn Leghorn on the back so I had to get in touch with my artistic side after about 15 years of not freehanding anything. We also put trailer jacks on the rear for easy moving.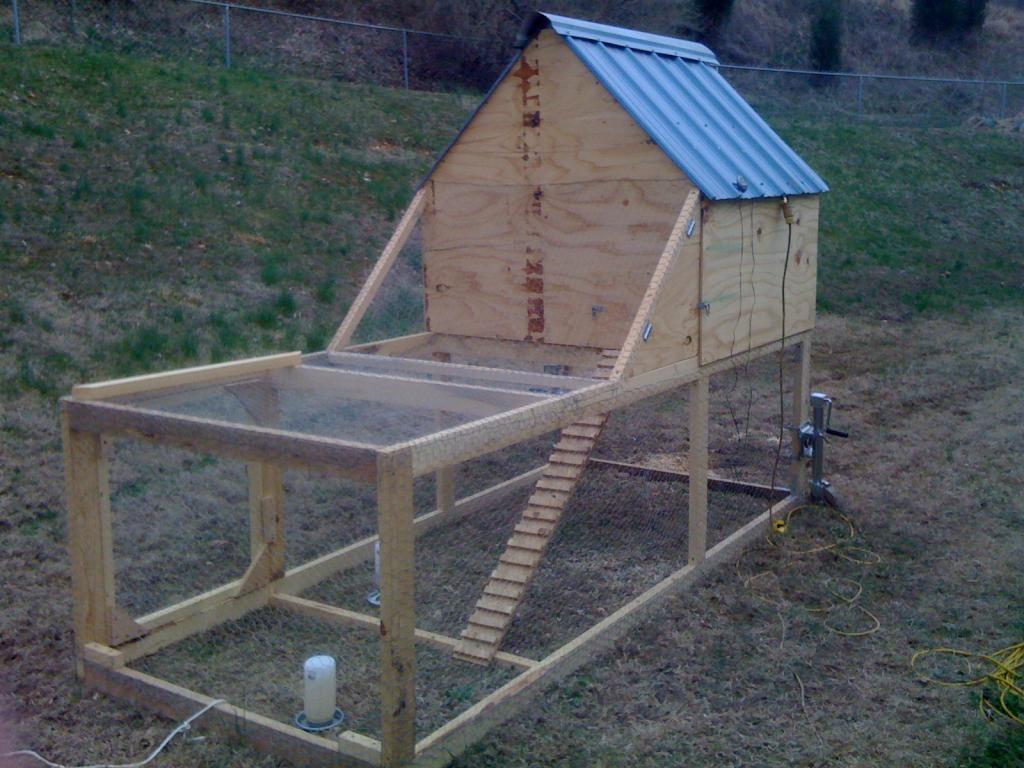 This is before we decided to rig up a hitch on the front. we knew that we would need a bigger coop later on so we decided against a paint job. we did water seal it to help against the elements. We made nest boxes for the inside out of milk crates with dropping boards on top covered with linoleum also. Pics of the latest coop are coming soon. Thanks for looking. Tony and my 7 year old chicken rancher Jake-O.