THese are the things that I Have to swap:
5 types of sprouting seeds (alfalfa, mung, peas, wheat, and fenugreek) Grow your own healthy sprouts! I will include instructions
if you have never sprouted your own sprouts. 2 oz of everything except alfalfa is 1 oz.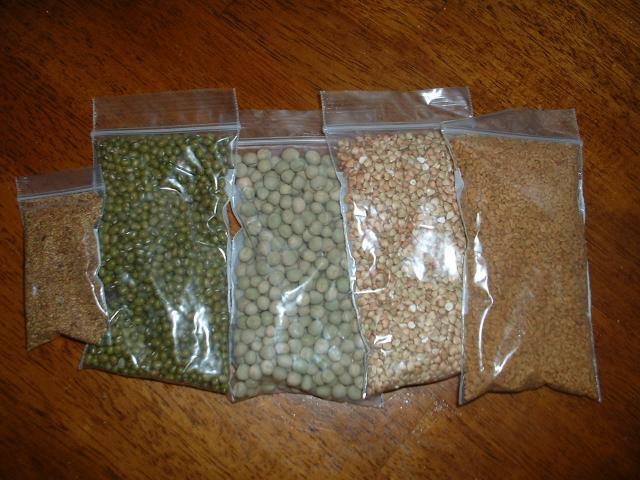 2 handmade 100% cotton crocheted washcloths and Homemade Laundry Soap made with old fashioned lye soap,
instructions for mixing (just add water) makes about 1 gallon. (washcloths are not the actual ones pictured, pick a color theme - white, pink green, lt. blue)


3 Handmade crocheted 100% cotton, double-thickness potholder/trivets, approx. 8-10" dia.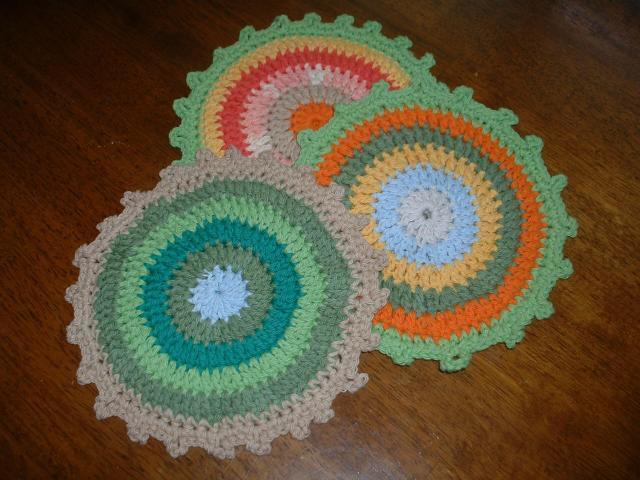 Pick 3 acrylic handmade, double-thickness potholders, many colors to choose from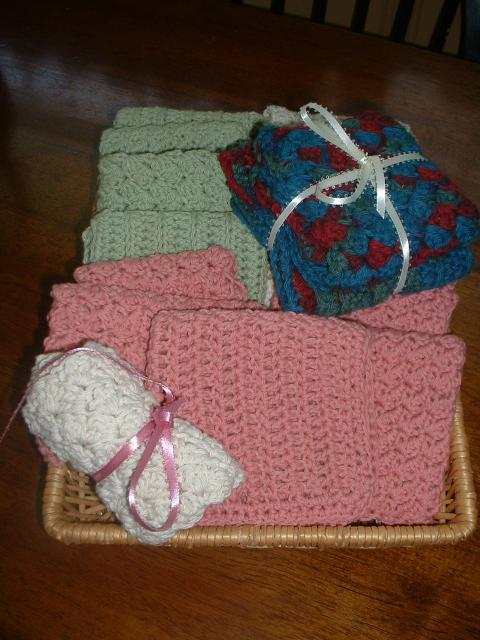 Choose any 5 100% cotton handmade crocheted washcloths. These are crocheted in several different stitch patterns (my choice), You choose a color theme. Each is approx. 6-9" square, varies with stitch pattern.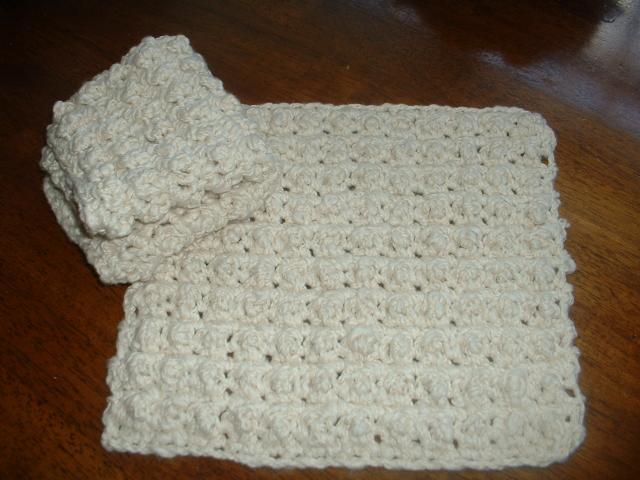 Or, 3 of these 100% cotton, "spa" type cloths with very nubby surface approx. 6" across