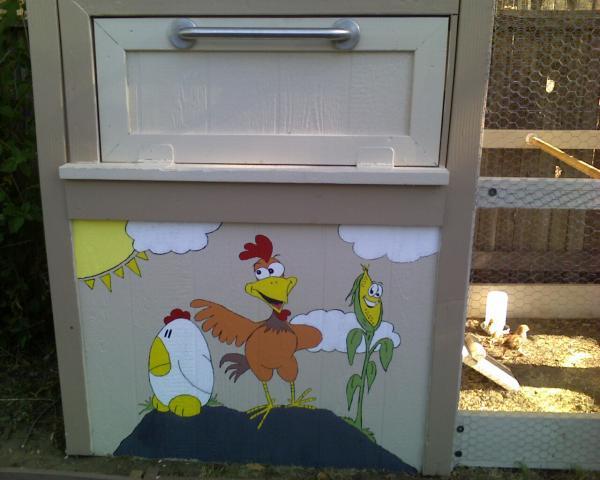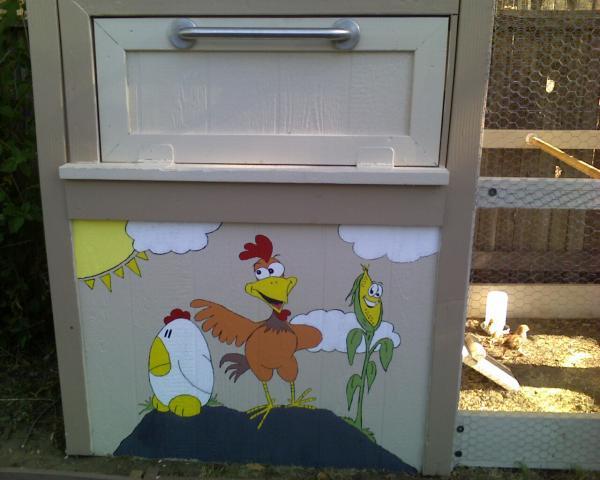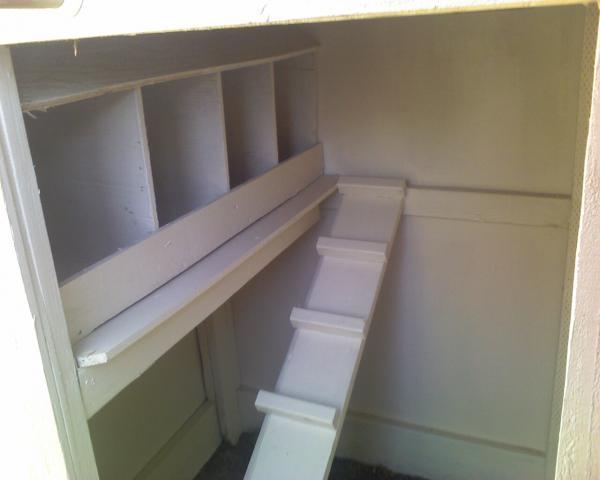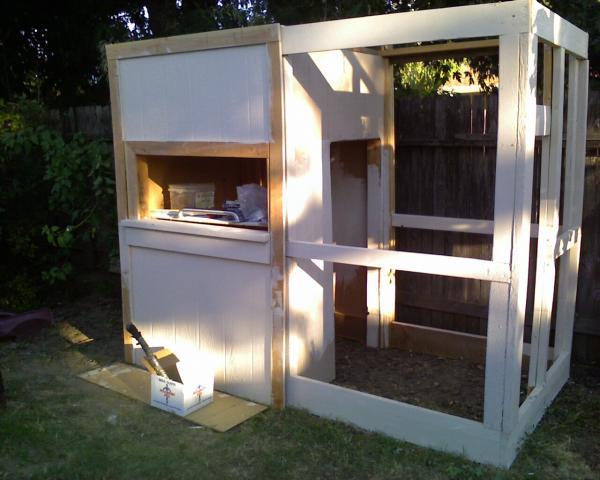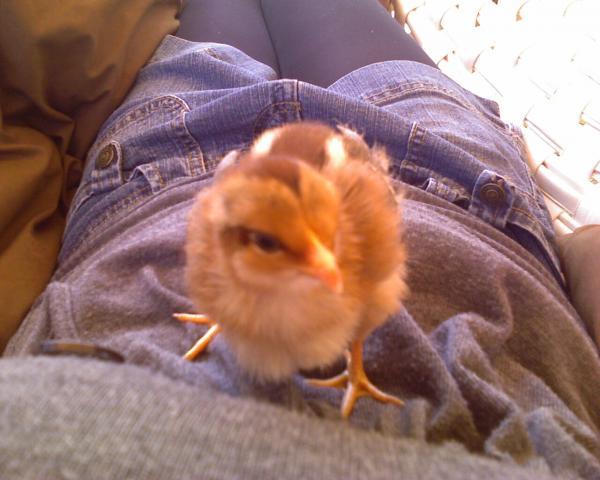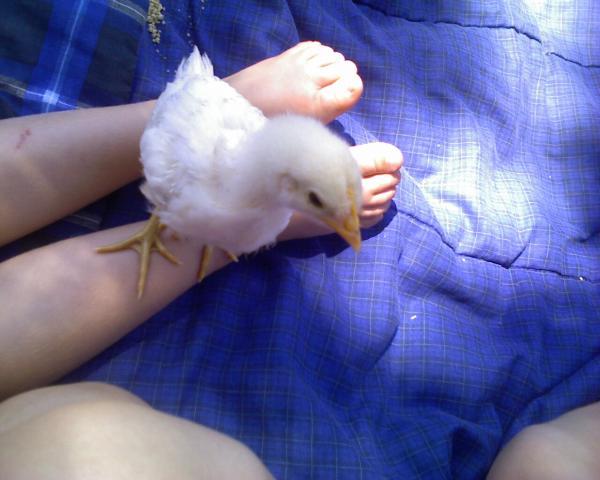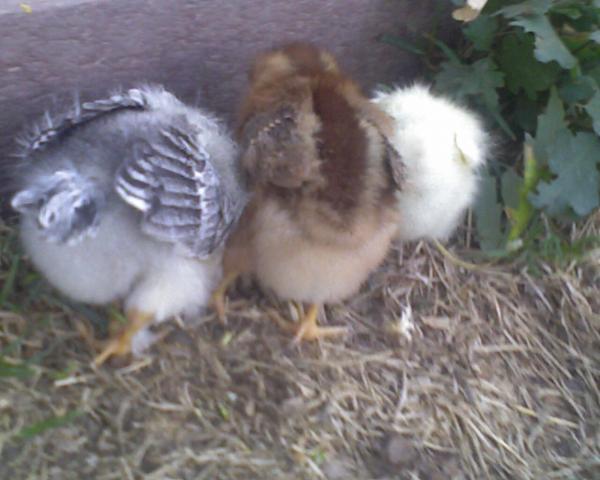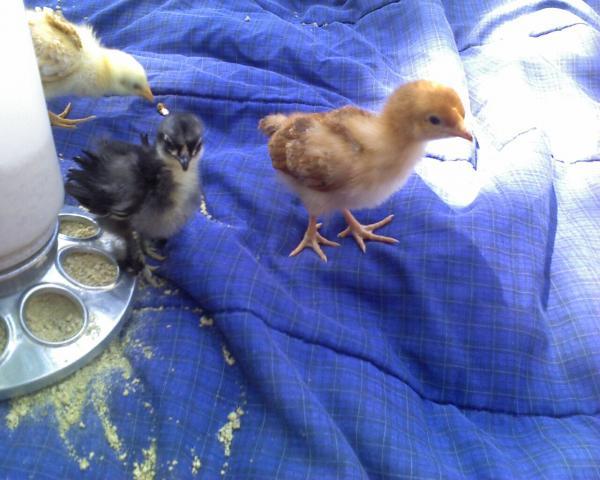 Hi, my name is Shannon and my hubbys name is Jason or as I like to refer to him
(Hubby Mc Stud Muffins
)
We our parents to 3 kids, a dachshund, a chihuahua, a siamese cat, 2 cockateils and 5 chicks.
We have Foghorn Leghorn our

white leghorn

, Buffy our

Buff Orphington

, Obrahma our

Light Brahma

, Coco Channel our

Welsumer

and our new addition...Cousin It our little

white silkie

! My husband built our coop out of free materials and I painted the design onto it

We look forward to watching them grow and gathering their eggs!
​