Swing-set to Chicken-Coop!
The transformations of our children's 25yr old wooden swing-set into a new chicken coop for our 4 girls, has been a difficult and completely muddy task, and as exhausting as it is rewarding!
First we picked the spot, grabbed a couple of really handy-helpful sons, add in a few of their friends, mixed with grandkids help too, and POOF we have a COOP!
This is our first attempt to build anything. But, we believe with our variety of talents, and hands-on learning skills, combined with our desire and strengths, we can turn our unused swing-set into a fully functional coop and run, for our soon-to-be-arriving girls.

This is definitely a first for us.. of all the things we've ever done, we've never done anything like this before.

The old swingset...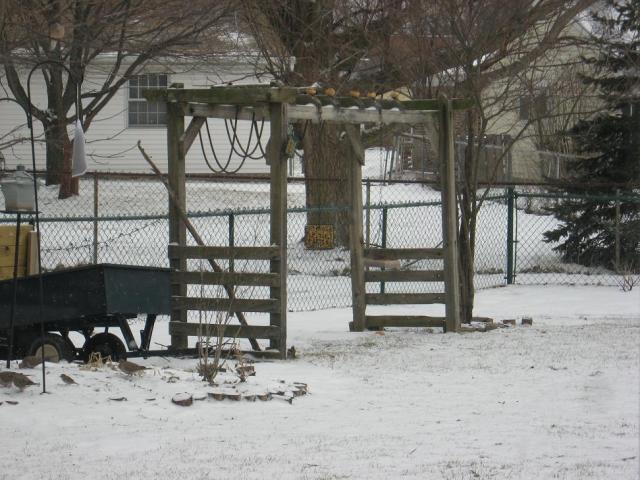 Add a few more posts...

Align the trusses, frame the door, the coop, and the windows...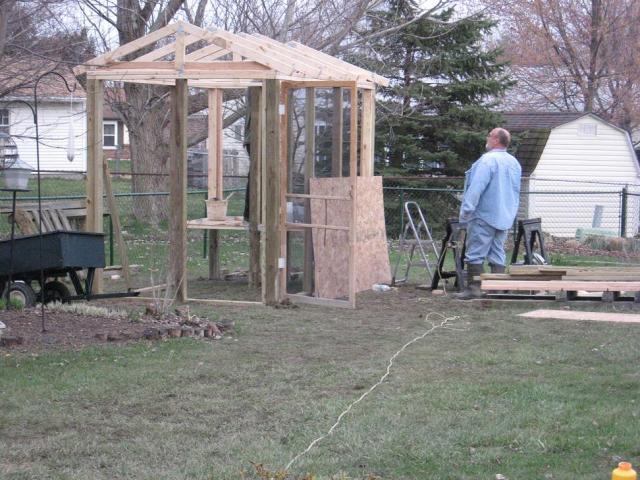 Combining our efforts through warming spring weather and lots of mud...
LOTS of MUD!!!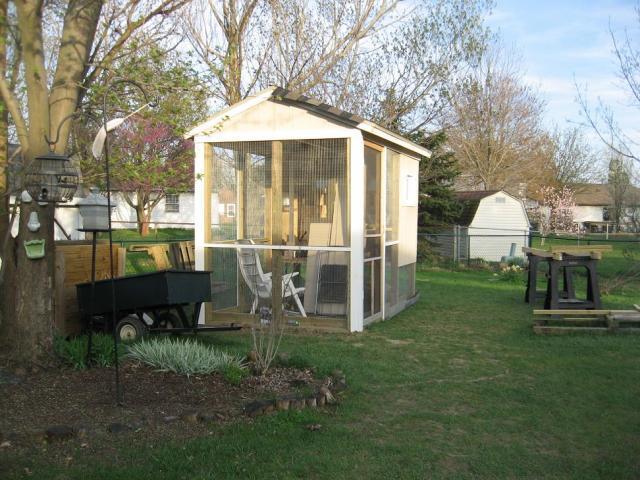 The roof gets shingled, the siding is on, and it's all coming together rather nicely, especially considering we are amateurs!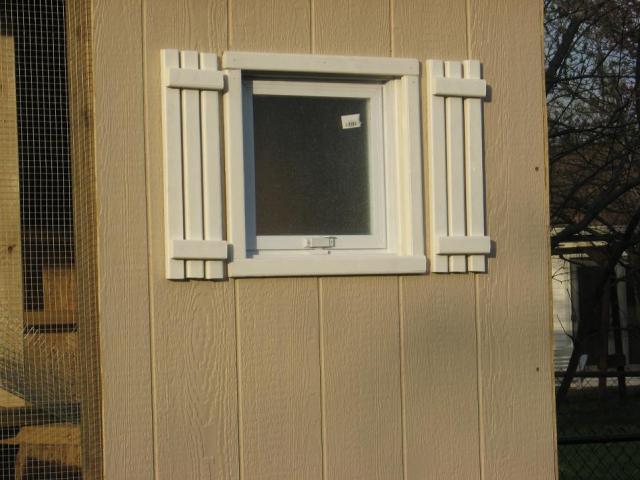 The entire coop/run is 6'x10' and the coop itself is 4'x6'. We began searching at Habitat for Humanity, to see if we could pick up anyone's remnants, but that didn't work out in our favor. So it's a good thing Lowe's and Home Depot are not too far from home, to get more supplies. More supplies then we ever imagined, actually!
When we sketched our initial designs, we decided to make 2ft under the coop, part of the girls' run. The entire area takes up exactly double the width of the initial swing-set.

Next we will be working on the rest of the trim, the second half of the roof, and then the interior. We have a fantastic shed and live in a neighborhood. So, we are trying to copy the exterior to match the shed, as much as possible!

Okay, it's not completely done just yet, only because weather and life prevail.

Update: April 24, 2010
Here is a sampling of our recent efforts:
The nester, which for the moment stored below the coop,
while we continue to plunge ourselves into inside work: And the egg retrieval door: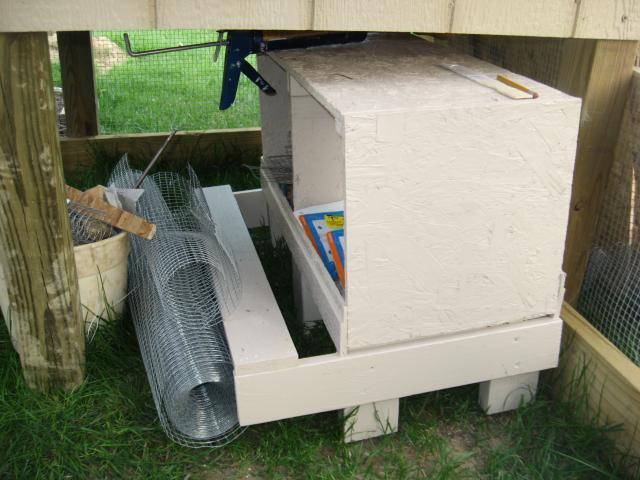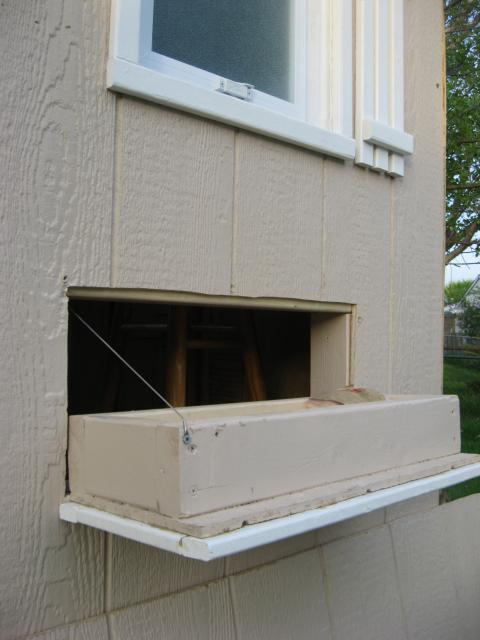 Now that we are done with the insulation, we can concentrate on the much more "fun" part of construction!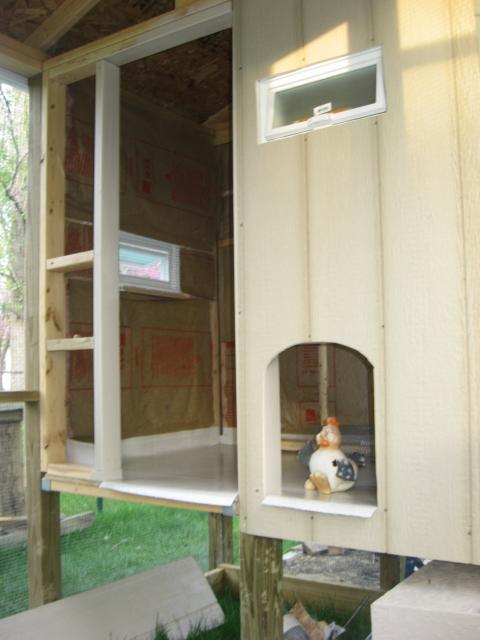 The inside, left side: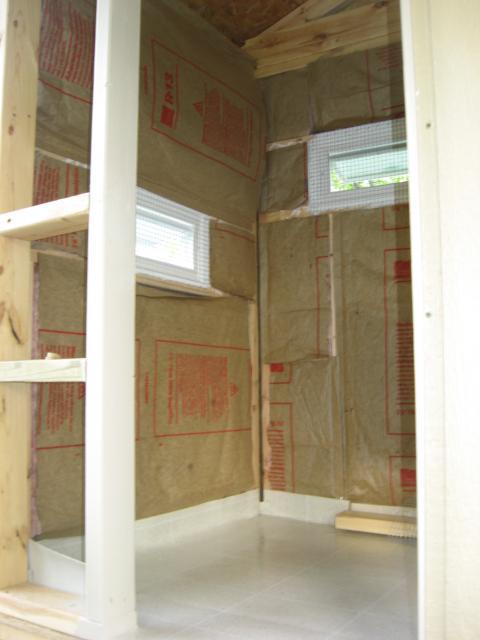 The inside, right side:
The chick's door: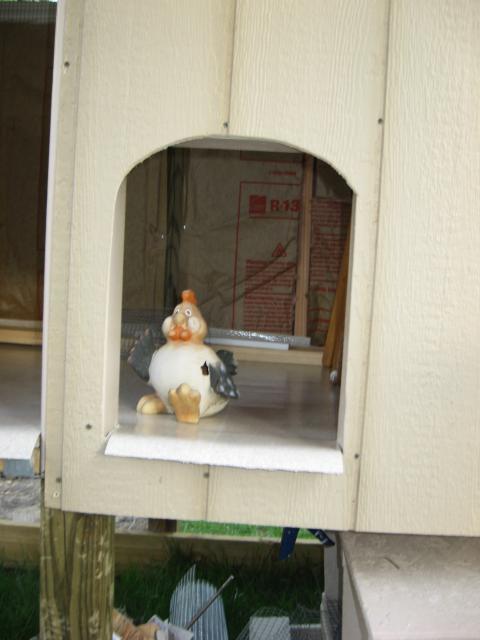 And alas, another day is done!
Our babies arrived April 7th!
We have 2 Red Sex Links, and 2 Easter Eggers! Ohhhhh howwww cute!
How eggciting!
April 7.. our 4 new little girls have arrived, and are staying inside under a heat lamp, for the time being.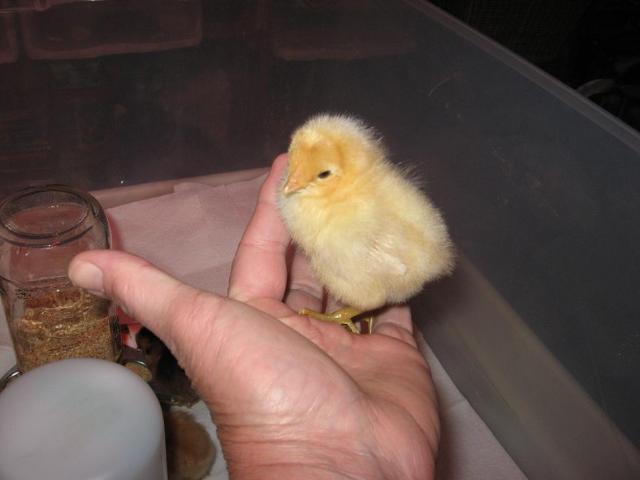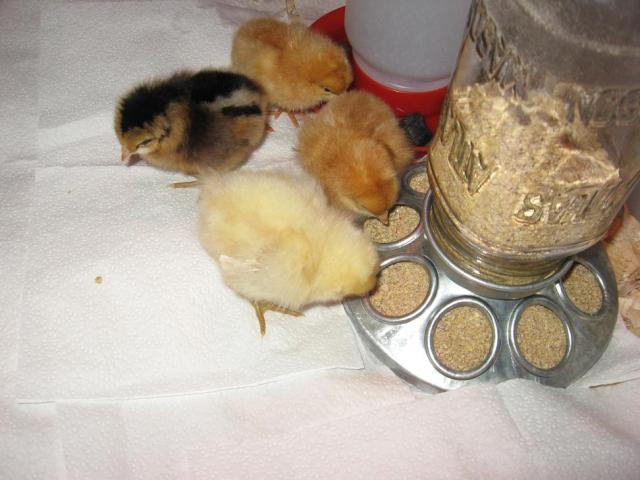 April 9 ... growing fast, they are getting their wing-tip feathers!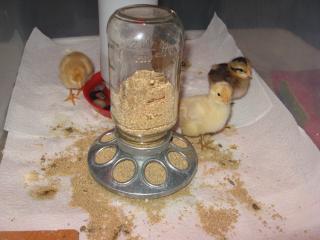 April 13, 2010:
This was the first day, the girls went out to play in their run. Oh my gosh, they are so much like babies, they slept so well after being outside for just a short period of time !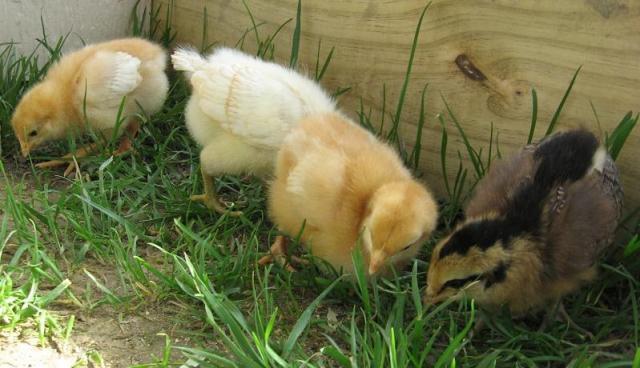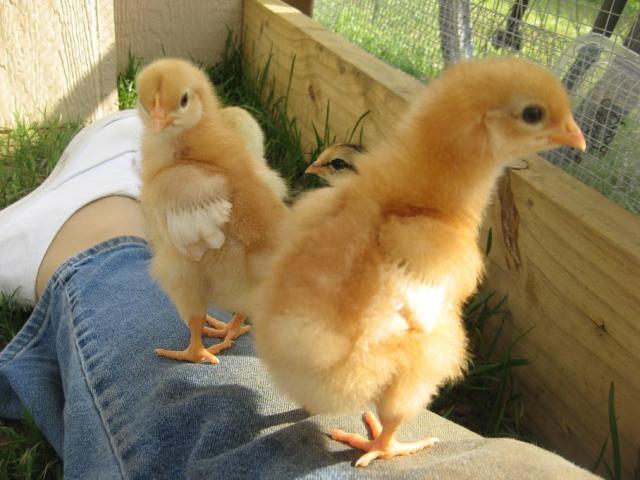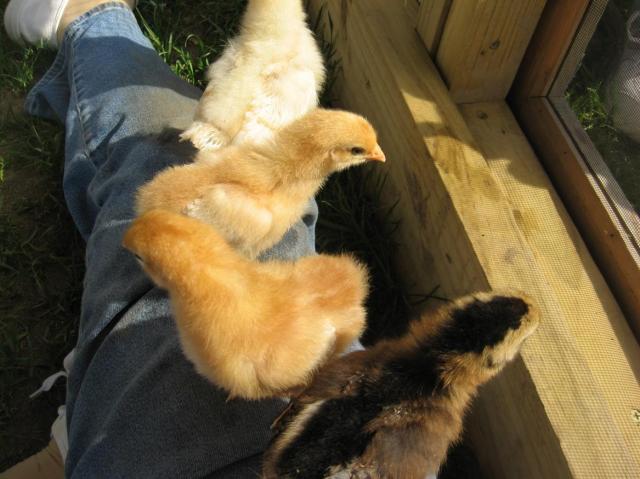 April 19, 2010:
The girls are just over two weeks old, and they've grow so much! The girls have been named by our grandchildren:
Henri-Etta (Henri) Fancy-Nancy Freddi-Rica (Freddi) Georgi- Anna (Georgi)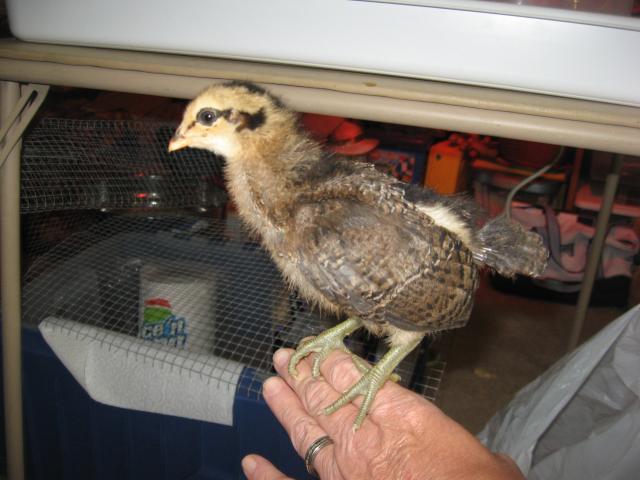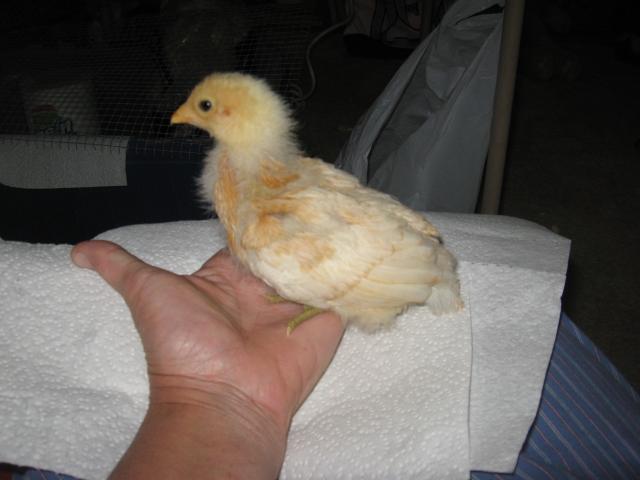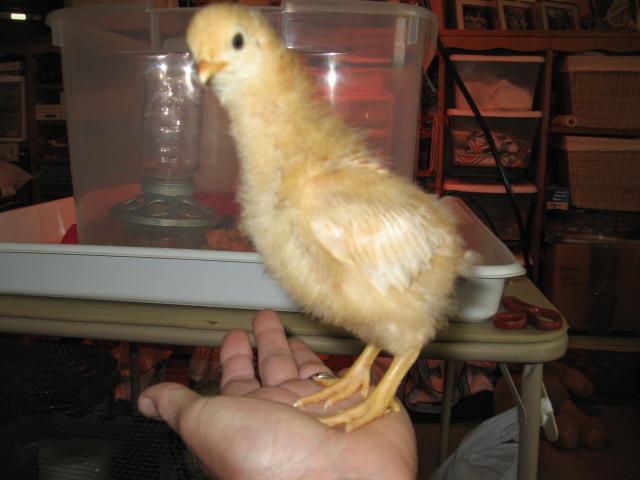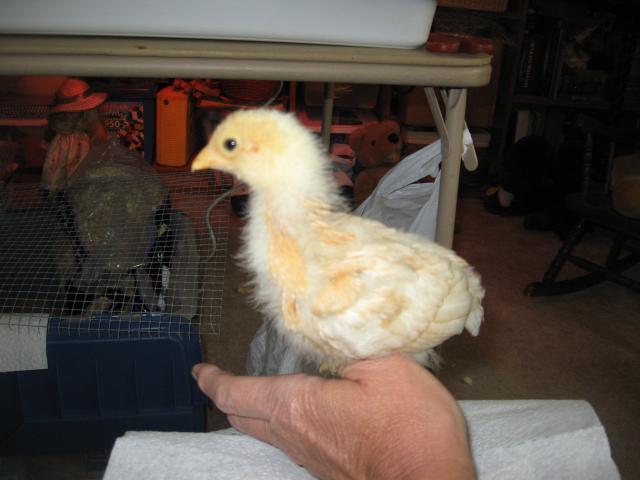 Our 2 EEggrs Henri and Nanci seemingly love being held, and carressed much more so, then the twins!
Heck, while I am sitting on the floor, they sneak right into my pant leg, or under my shirt, and then
just nestle there for a while.

Our girls are so much fun!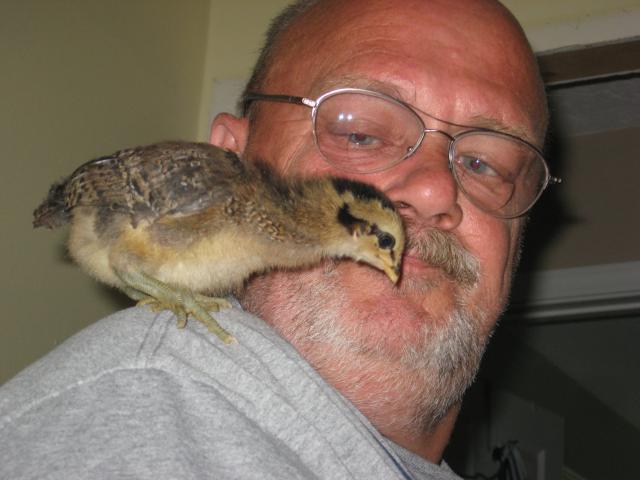 May 2010, our 4 girls running free around the yard




June 2010, it's not really a mirror, sure looks cool!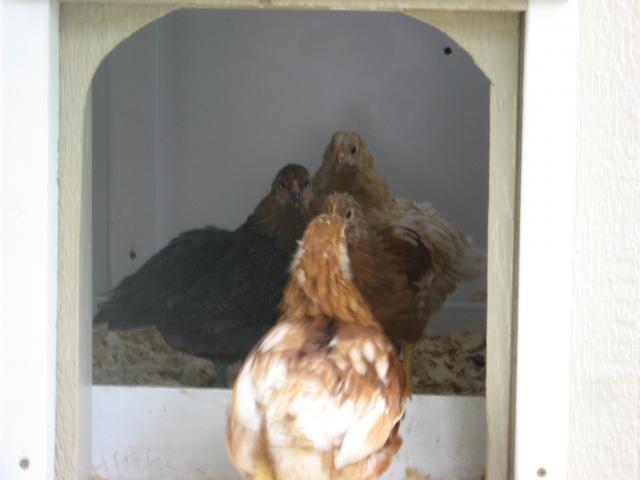 July 2010, 1st egg arrives, Fancy Nancy is our 1st Easter Egger layer!
Here's a progressive view of Henri-Etta to show just how fast she is growing. Sure is faster then any other pets we've ever had!
3 days old, our 1st hour, April 4 6 days old, 9 days old 16 days old, April 20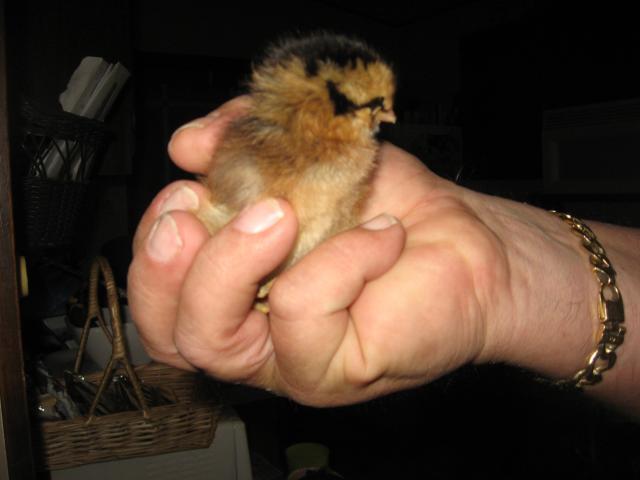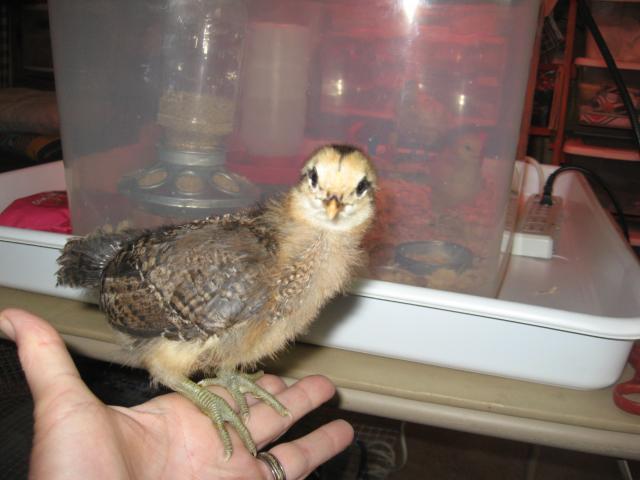 UPDATE: April 30, 2010
Twins Freddi-Rica and Georgi-Anna, I can't tell 'em apart anymore!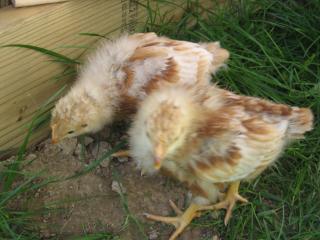 Henri-Etta ... All four in their run... Trying to learn the art of balancing!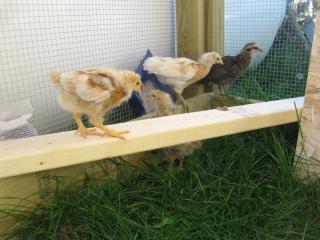 August 2010, All four ladies laying medium to large eggs!
Here is the finished view of our "Chix Condo", as our kind neighbors refer to it!
​
If you are building your own coop/run for the first time, we suggest you find the best of all the coop/runs you can view, then chose what is most convenient for you, and go for it. Good luck!