July, 2011
Trying to find a rental at the north end of Red Rock Rd. Wish us luck!



January, 2011
Trying to get a new web-site up and running. Would like to do something different and a little controversial.

July, 2010
Finally found out the gender of the new grandbaby due in November. We are expecting another Granddaughter and although I am very excited I know her folks were hoping for a boy. She is sure to be a jewel just like her older sisters are and I am sure once a baby boy does finally make an appearance, his older sisters will spoil him to death! They are loving parents and will welcome this new little girl with bunches of love.

June, 2010
Been baking up a storm lately. Can't seem to get enough homemade goods made to satisfy the baking instinct.
My new babies are doing well. I have blue orp crosses, welsumers, EEs, delawares, BC marans, cuckoo marans and purebred ameraucanas (Ams are from John Blehm). The ameraucanas and dels are the youngest and were born on April 17th and 18th. The oldest chicks are the BC marans and the Orp crosses. They were born around February 1st.
At this point I have 46 chickens and that is way too many so I will have to sell a few. Many were straight run so I got a bunch of them to be sure I got some pullets but, of course, I got a lot of pullets (more than I expected) so I have to part with some of my babies.
Waaaah! I don't want to! I want to keep them all!!! Anybody want to sell me some property reeeeaally cheap? I need more room for my chickens!
Here's some of what I've been baking lately...

Banana cake with real freshly whipped cream, berries and sliced bananas, Lemon cream pie w/ tangerine zest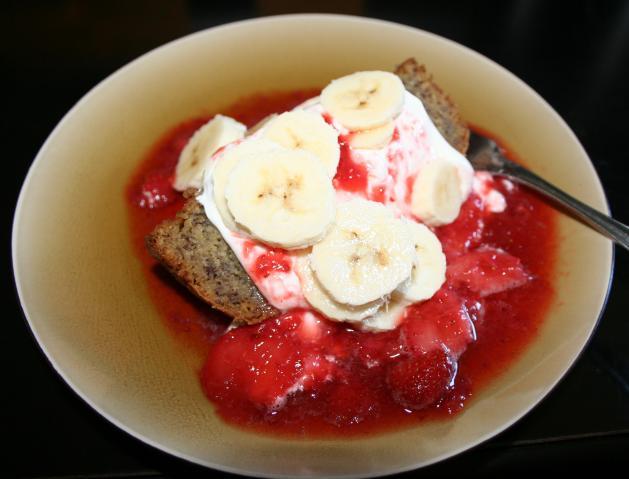 Chocolate cheesecake
- Yes it's made with a ton of real Ghiradelli's dark chocolate.
Lemon chiffon cake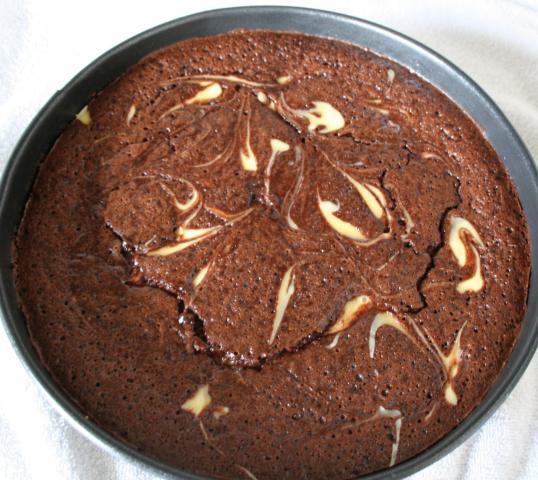 These were done at Christmas time.
(clockwise from top, left)
Triple chocolate cookies, meringue cookies, oatmeal raisin cookies, pistachio caramels dipped in dark chocolate, almond pastry cookies, and butter cookies. I also made almond, coconut and pistachio brittle and my famous almond lace cookies
(hundreds).
Thank goodness my Darling Hubby, Steve, loves to help out in the kitchen!

January, 2010
Still loving the craft projects I try to find time for now and then...
Haven't finished this one. Waiting to hear if it's a boy or a girl (4th grandchild).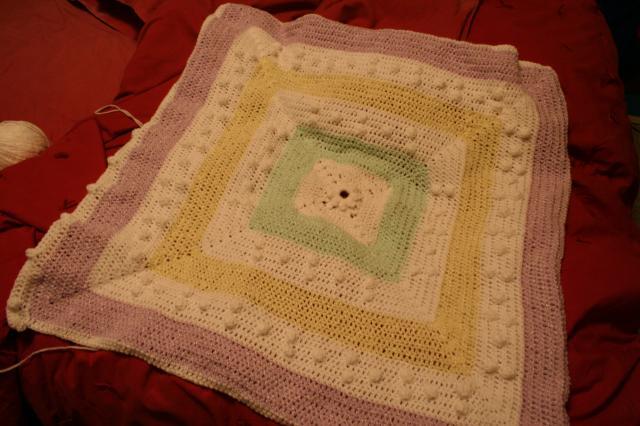 Another couple of blankets I made for 2 of our grandkids.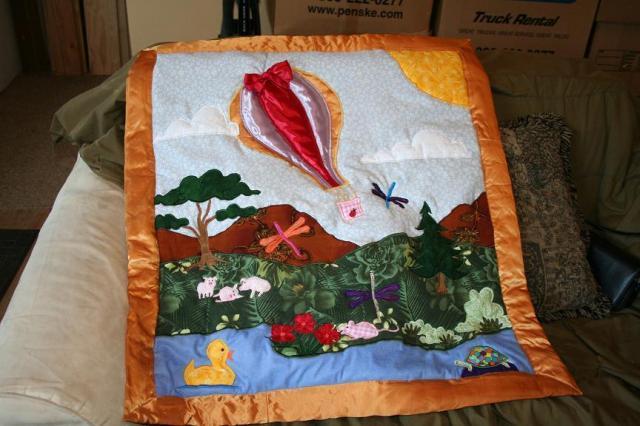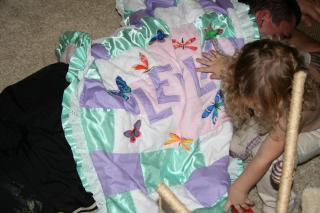 Another crocheted blanket Hat and Scarf Assorted caps, booties and hot pads