MY PVC CHICKEN COOP AT HAPPY ACRES
​
HI, I WOULD LIKE TO SHARE MY PVC CHICKEN COOP PROJECT WITH ALL OF YOU.
I WANTED MY GRANDKIDS TO EXPERIENCE THE FUN OF RAISING CHICKENS JUST LIKE MY KIDS DID. I WAS LUCKY ENOUGH TO RUN INTO A FRIEND WHO WAS THROWING AWAY A PERFECTLY GOOD CHICKEN BROODER/RABBIT PEN, OR WHATEVER IT WAS, BUT TO ME IT LOOKED LIKE A GOOD CHICKEN BROODER. HE WAS KIND ENOUGH TO DROP IT OFF AT MY HOUSE, BECAUSE IT WAS ON HIS WAY TO THE DUMP. ANYHOW.....I TWEAKED IT UP A BIT, TOOK MY TWO OLDEST
GRANDDAUGHTERS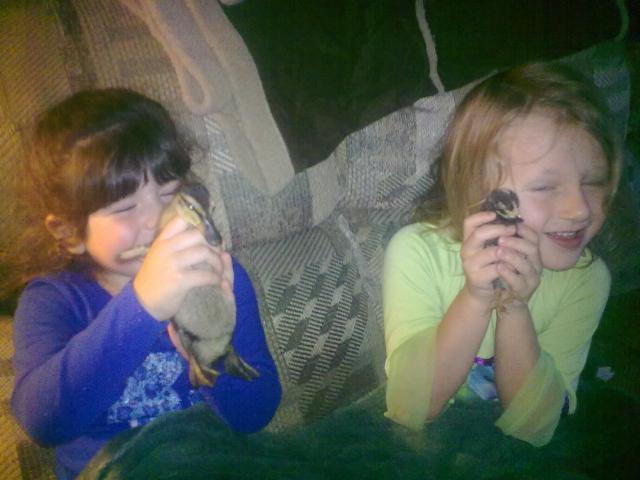 (THE DUCKLING PICTURED HERE IS DREW BREEZ CAUSE HE'S BLACK AND GOLD) TO THE LOCAL FEED STORE AND LET THEM PICK OUT SOME CHICKS AND TWO DUCKLINGS.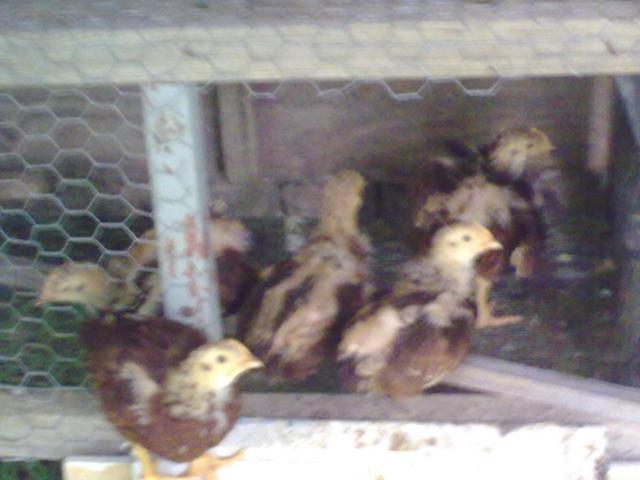 SEEMS LIKE ALL THE GRANDKIDS LOVED THE LITTLE CRITTERS.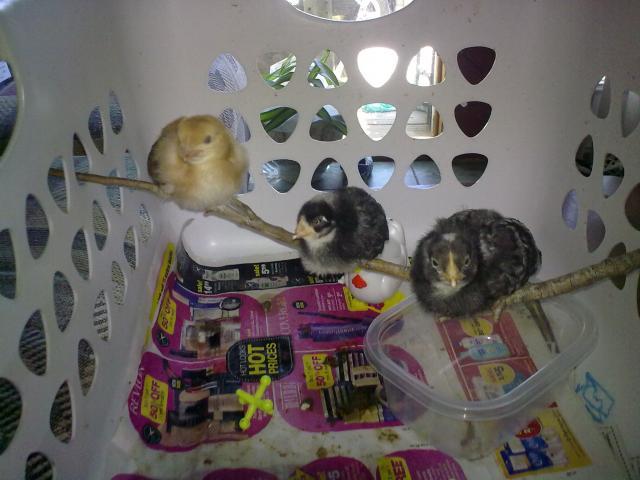 CHICKS ON A STICK FROM LEFT TO RIGHT , EMILY ELIZABETH, HANNAH AND DORA.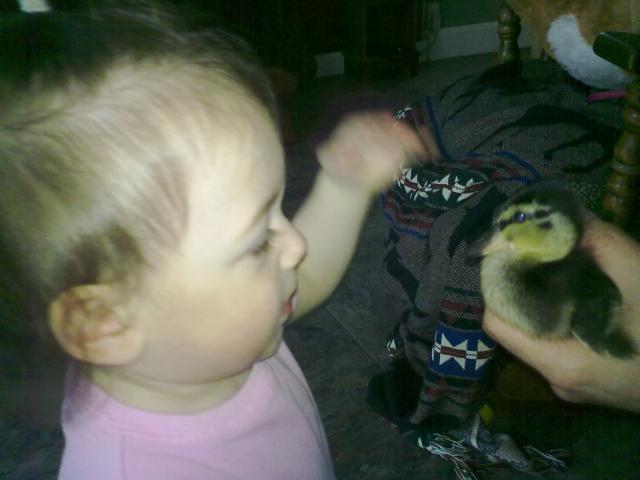 THEY EVEN NAMED THEM AND MADE COLLARS FOR THEM!!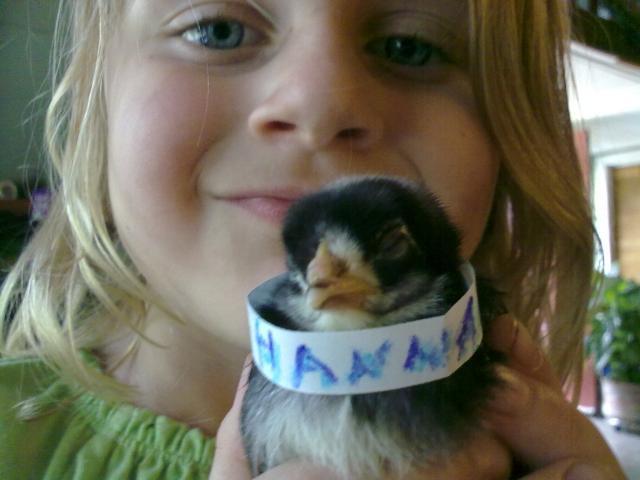 .


WELL, I KNEW THE CHICKS AND DUCKS WOULD GROW FAST, SO I STARTED LOOKING UP DIFFERENT IDEAS FOR A PEN. THIS IS WHAT I CAME UP WITH. ITS EASY, ITS CLEAN AND CAN BE MOVED AROUND. I STARTED BY TAKING 10'JOINTS OF 3" PIPE AND MAKING A BASE FRAME.


SOME OF THE PIPE WAS GIVEN TO ME THE REST I GOT AT HALF PRICE AT A TRAILER HOME CENTER BECAUSE IT WAS USED.NEXT I DRILLED SOME ONE INCH HOLES AT PREDETERMINED LOCATIONS ON THE 3" PIPE.




I USED A FILE TO SMOOTH OUT THE ROUNDNESS OF THE HOLE AND ALLOW SPACE FOR THE 3/4" PVC PIPE I WAS USING FOR RIBS. I DROVE A SCREW INTO EACH PIPE ON THE BASE TO SECURE IT. I DID THIS IN ALOT OF PLACES INSTEAD OF USING GLUE, IN CASE I WANT TO DISMANTLE IT SOMEDAY. JUST ABOUT THE ONLY THING I GLUED WAS THE DOOR AND WINDOW.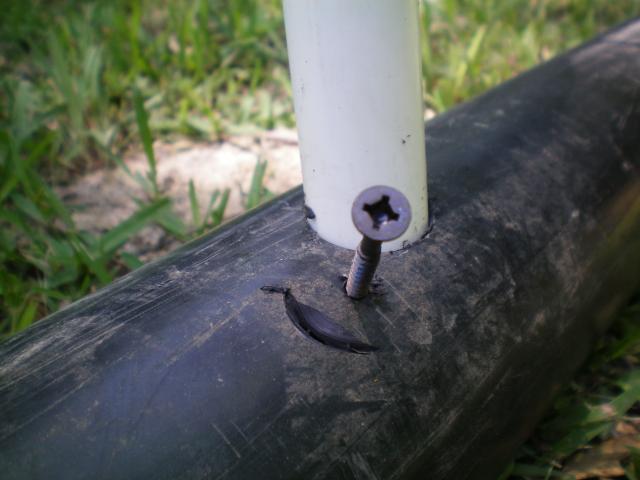 I THEN ATTACHED LENGTHS OF PIPE ALONG THE SIDES AND DOWN THE CENTER. I USED ZIP TIES AS AN EXTRA SET OF HANDS AND THEN WHEN I SECURED THE PIPE WITH SHEET ROCK SCREWS I REMOVED THE TIES.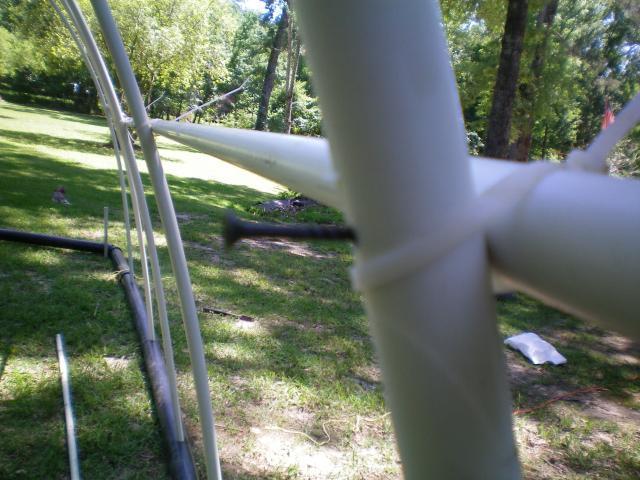 I THEN COVERED ABOUT 1/4 OR SO OF THE BACK OF THE COOP WITH SHADE CLOTH AND ALONG THE TOP ABOUT 4 FEET WIDE. I USED 3/4"SELF TAPPING SCREWS WITH WASHERS FOR THAT..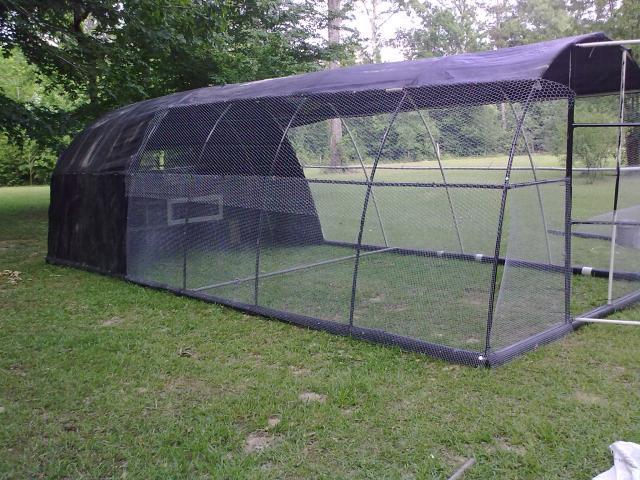 I THEN ATTACHED 1/2" X 4'HARDWARE CLOTH TO THE BOTTOM HALF OF THE PEN AND 1"X4' POULTRY WIRE ABOVE THAT. I USED 3/4" SELF TAPPING SCREWS WITH WASHERS TO ATTACH THE WIRE. AND ZIP TIES TOO. I MADE A DOOR OUT OF 3/4" PVC AND HUNG IT USING 1"PVC PIPE FOR HINGES.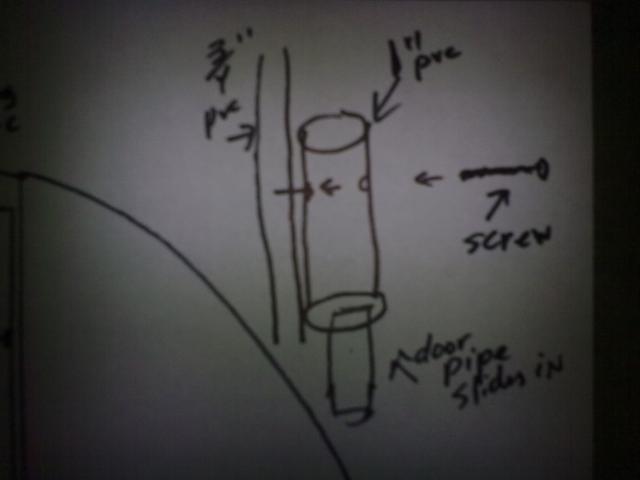 IN THE BACK OF THE COOP THAT IS COVERED WITH SHADE CLOTH I MADE A WINDOW OUT OF THE PVC, FOR FUTURE EGG COLLECTING.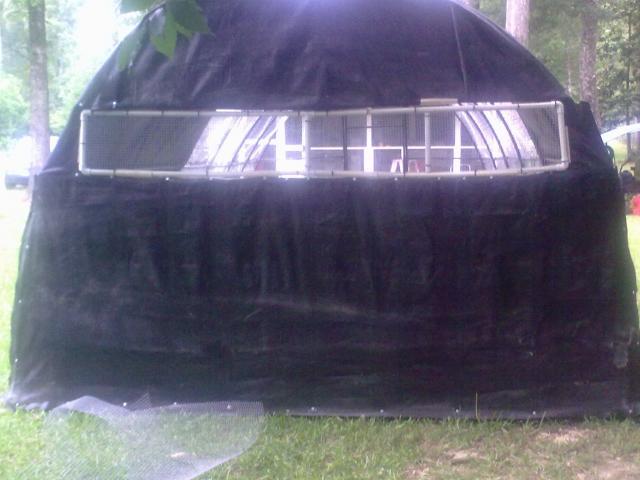 I THEN RAN A HOT WIRE AROUND THE PEN, BY ATTACHING INSULATORS TO THE BASE PIPE SO WHEN I MOVE IT THE WIRE COMES WITH IT.


THE BLACK BUCKET HOUSES MY HOTWIRE BASE AND ELECTRICAL CORDS AND I PUT A LID ON THE BUCKET TO KEEP MOISTURE OUT. I RAN THE WIRE THROUGH A PIECE OF ONE INCH PIPE UNDER THE DOOR SO I DON'T SHOCK MYSELF AND TURN IT OFF WHEN THE GRANDS ARE AROUND. ALL IN ALL IT WAS ALOT OF FUN TO PUT TOGETHER. I DID IT 99.9%BY MYSELF. I HAVE GOTTEN ALOT OF GOOD FEEDBACK ALSO. IF ONE WAS TO SECURE THIS PEN ALL YOU WOULD HAVE TO DO IS DRILL SOME HOLES STRAIGHT DOWN THROUGH THE BLACK PIPE AND HAMMER SOME REBAR OR SPIKE NAILS. OR FILL IT WITH WATER.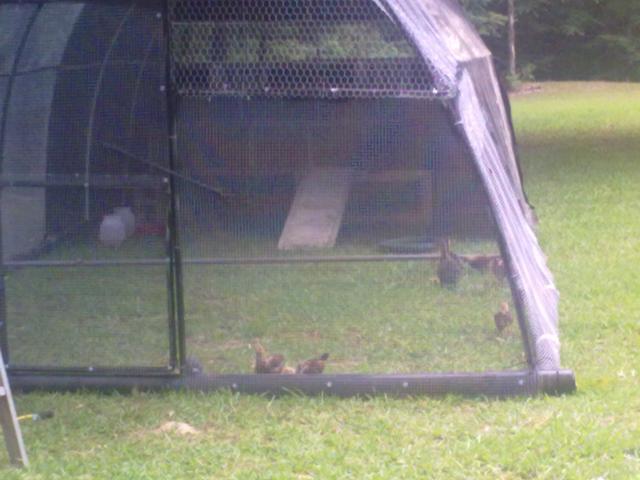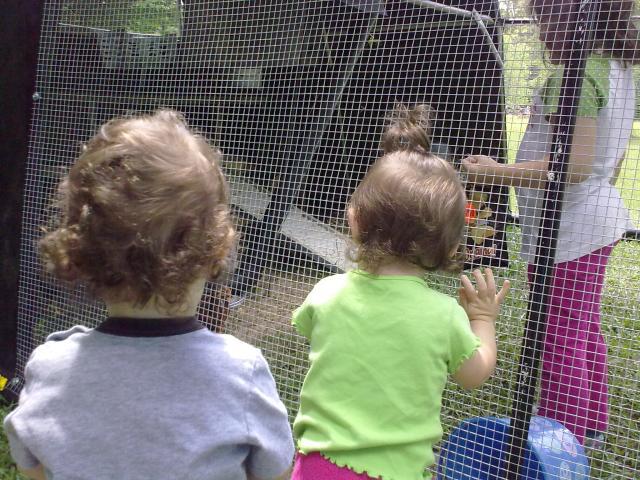 THANKS FOR LOOKING.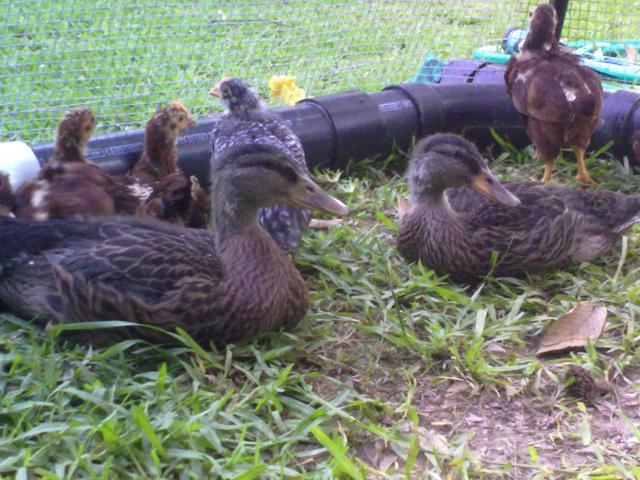 ​