What Ya Got Swap Offer
(Always open to side trades for Ameraucana Eggs(<3 BBS or Blue Wheaten), or Buff Orpingtons.
Offers:
$MONEY$ : $10 to your paypal account!
OR
6 month Golden Feather Membership
OR
Books! My paperback books tend to get…distressed, but they are still very readable. See the pictures.
PS… if you've never read David Sedaris….he is…funny, but horribly inappropriate, so those of delicate sensitivities should by pass those books.
Any 2 of the following books:
Me Talk Pretty One Day by David Sedaris- Signed to me, he drew a picture of a cat pooping
When you are Engulfed in Flames by David Sedaris- unsigned (if you want me to have him sign it to you, I see him in November)
The Lost Symbol by Dan Brown
Barrel Fever by David Sedaris (paperback)
Children Before a Statue of Hercules edited by David Sedaris- Signed to me, he drew a wombat
Naked by David Sedaris (paperback)
Holidays on Ice by David Sedaris
Let Me Eat Cake by Leslie Miller
The Partner by John Grisham
Pride and Prejudice and Zombies by Seth Grahame-Smith (paperback)
Angels and Demons by Dan Brown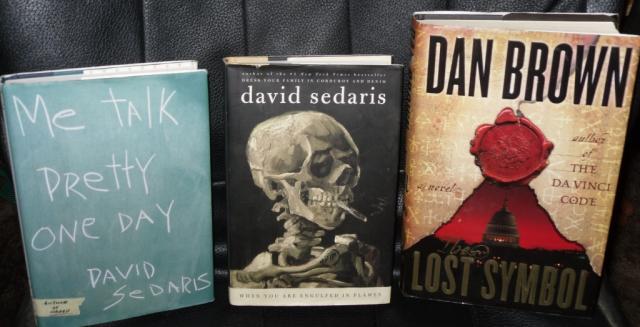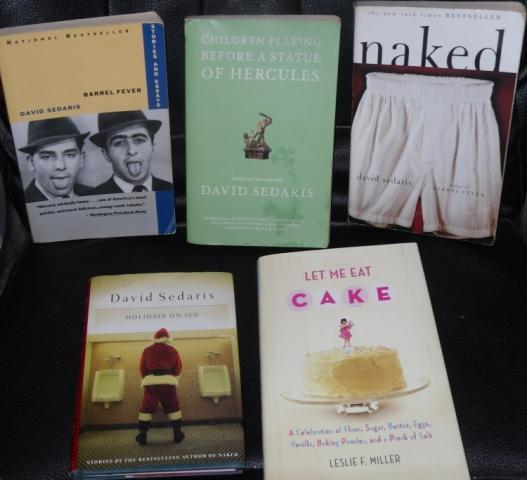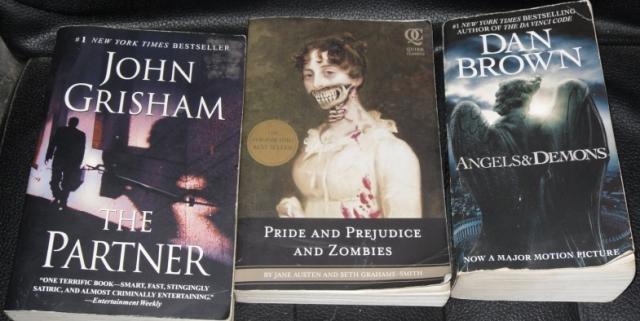 Or
Any one Star Wars hardcover book- Here are some pics, I think I cut some out, but I have all the latest series (Fate of the Jedi). If you want paperback star wars books I have those too, but I like to reread books, so they are well worn (I could do like 3-4 a swap, message me to see if I have ones you'd want).
Or
The first 3 Young Jedi Knights books- they're showing their age but still readable, got them from bookmooch.
OR
DVDs- choose 1
Battlestar Galactica: Razor or Volume 3 of the Family Guy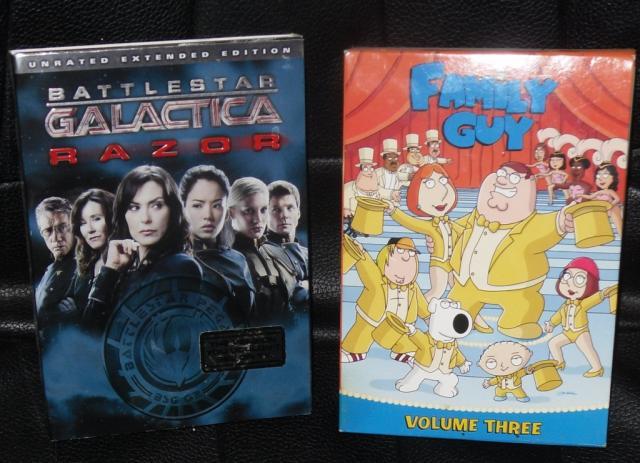 Or
A Waterford Christmas ornament, its about 4 inches, same santa on both sides.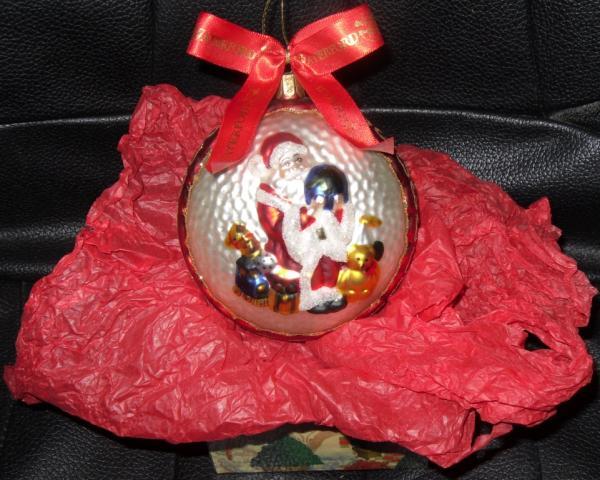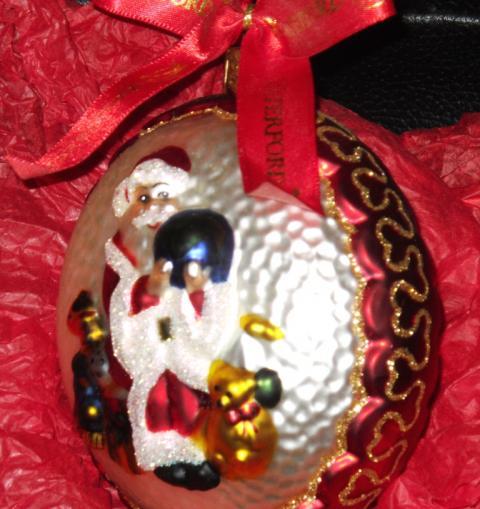 OR
Choose 3
Everything is in pretty good condition, i'll make a note if there are any flaws that I see.

Brand: Eight-Eight
Size: Small


Transformers T-shirt
Old Navy- Youth XL


Brand: Eighth Avenue
Size: Youth XL

















Youth size Beanie Hat,
has a bill and ear flaps
with little strings


Brand: Hollister
Size XS


Brand: Ditch Plains
Size: Medium














Brand: Canyon River Blues
Thermal long sleeve,can't read
the size, its about a medium
well worn, but good condition


Can't read the brand
well worn and has a couple
of stains. About a medium


Champion Sweat pants
Size: Large, they look kind of small,
might be youth or ladies (more likely ladies)
in good condition, no stains or holes

OR
Current Trades:
I owe:
I'm waiting for: