Porcelain D'uccles (Belgian Bearded d'uccles)
43-711 MO
​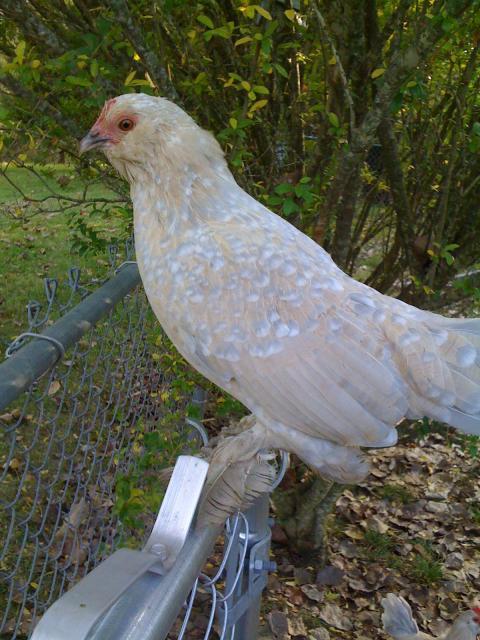 A young porcelain d'uccle pullet- above
​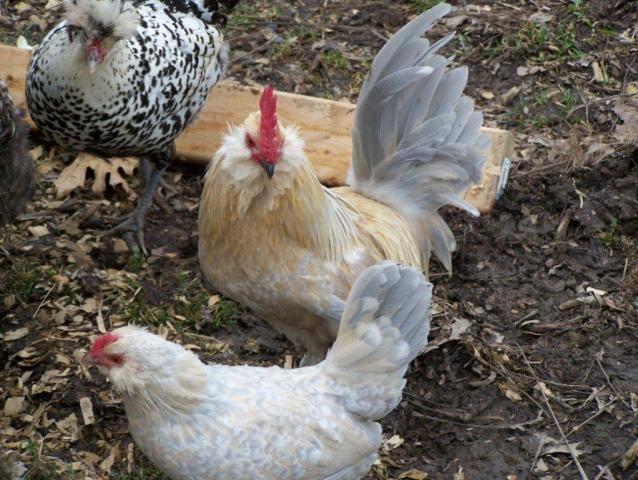 Picture of one of my Porcelain D'uccle Roosters (from Ugly Duckly)


Picture Below of a cockerel hatched from my own flock.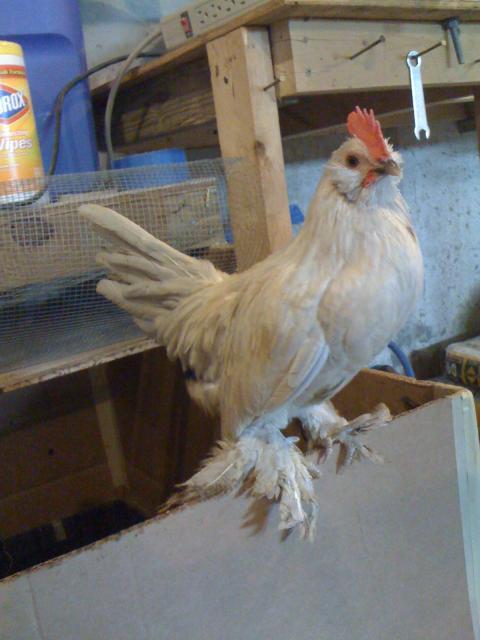 Beautiful and sweet natured feather footed bantam chickens. They are easily tamed as chicks and won't run away when you want to pick them up and pet them if you have worked with them daily. One person who purchased a very tame pair from me was pleasantly surprised when the pullet flew over a 6 foot fence to land on her arm just to be social before being cooped for the night. This will be the breed I will learn to show and develop. In my flock, I don't keep mean roosters, and none of my males have tried to harm my kids, peck my shoes or flog peoples legs. Location: Mid Missouri.
Most of mine are currently from hatchery stock, and eventually I would like to build a flock that exceeds the standard and would do well once I start showing. I was sadly disappointed at the first poultry show I attended to only see two d'uccles, so I hope to change that. I do ship hatching eggs, PM me for details. I do have 2 mille fleur hens running with my porcelain roosters. The chicks from them look just like their mamas.
I am NPIP tested Pullorum-typhoid-avian influenza Free as of March 2010!
Here's a picture of my first two porcelain d'uccle chicks: The best impulse chicken buy EVER
​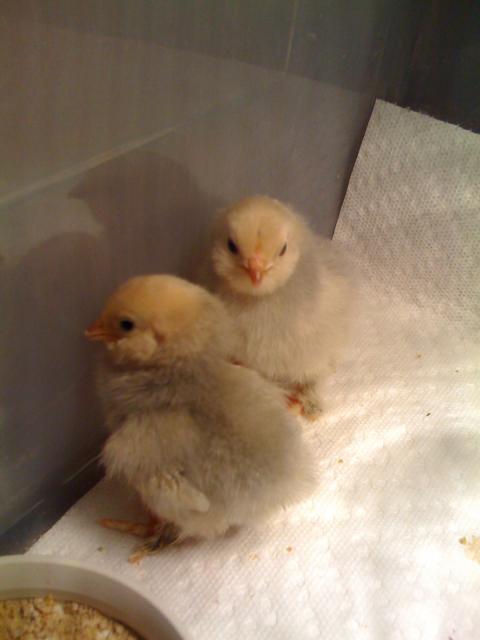 Currently, my flock consists of d'uccles from Estes and Ideal Hatcheries and Ugly Duckly. I hope to 'import' some breeder stock in 2010. I also have two Mille Fleur d'uccle hens from Ideal Hatchery.
Below are a pullet and cockerel from this years hatch. I entered my first show with them this October 2010. It was a LONG DAY-- a double meet. The rooster pictured below actually won best of breed and best of variety in the Fall 2010 APA show in Missouri. Sadly, there were only 3 other d'uccles to compete against that weren't flockmates. Ironically, the pullet pictured below him won best of breed and best of variety in the Missouri Poultry Association show that morning on the same day. Funny how judges have differing tastes isn't it?
​
And here's a cockerel I'm thinking of showing in the spring, hatched from one of my d'uccle hens who went broody in August. Eventually I'll get a better pic of him than with my phone.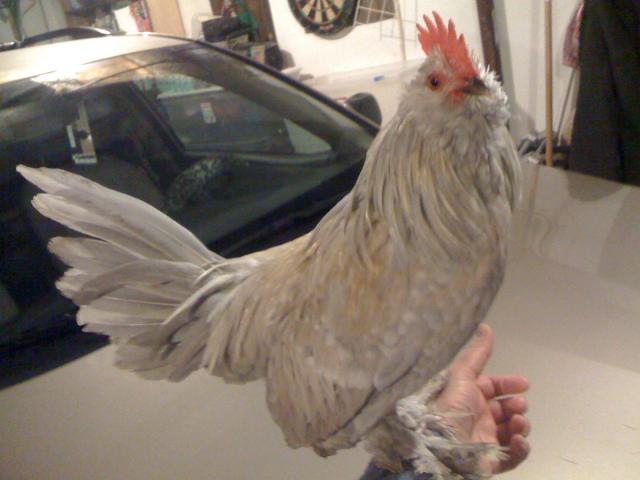 ​