We cheated and bought a 8x6 shed kit from Lowe's because we didn't have the time to build from scratch (we have baby chicks on the way from Cackle Hatchery.)
​
.Here my dad and I are nailing the studs together and putting 5/8 OSB board on for the floor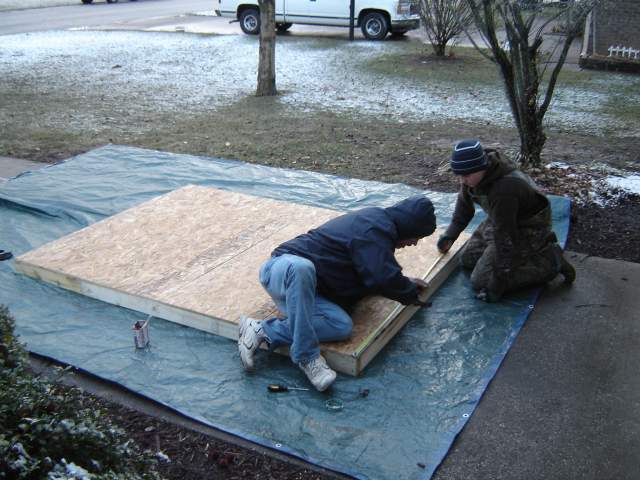 We started with the floor in our driveway so it would be level then we moved it to the backyard and put primer on it to prevent rotting.
​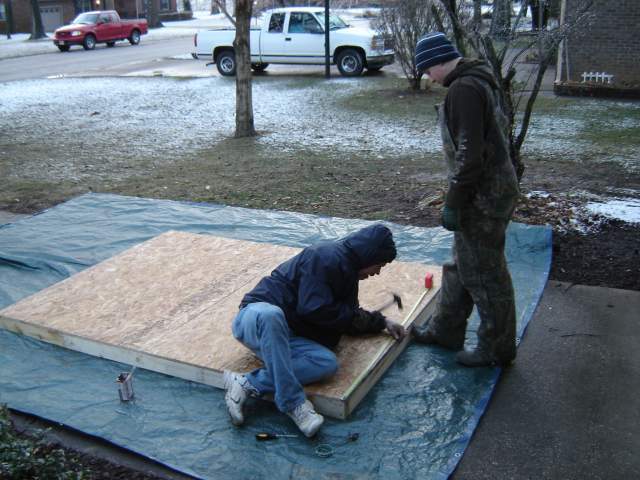 Now we can set it on the ground and start putting up the walls. Behind the floor is my old run with the small chick-n-hutch coops in it.

And the construction begins...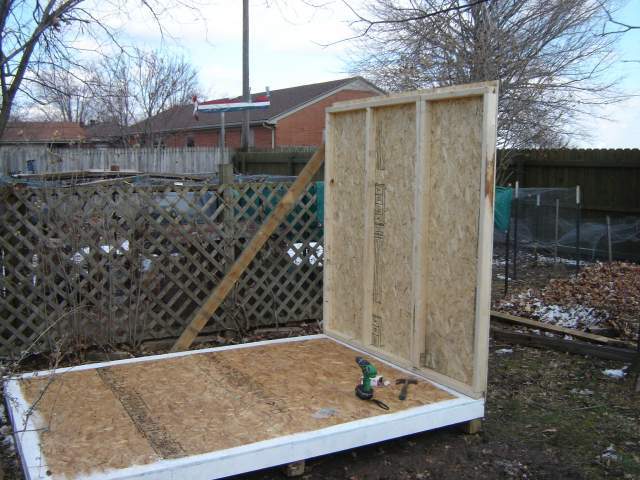 and continues.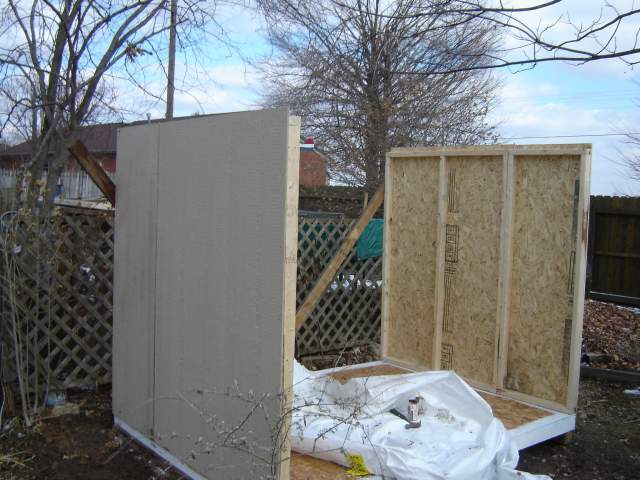 ​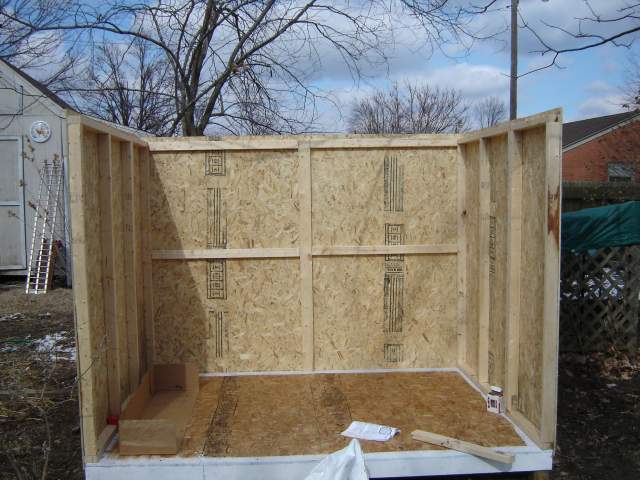 Three walls, looks like progress?

Now we are ready for the rafters.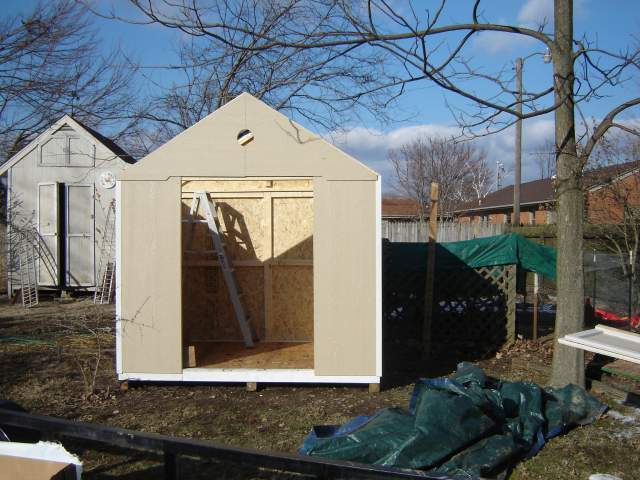 Next goes the OSB board on top for the roof.
​
​
​
​
​
​
​
​