The Chick-Inn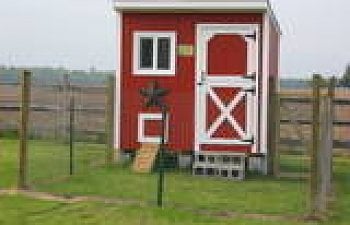 Here is the coop. It is 6 by 8, tripple walled. We made a dutch door and a chicken door. It is raised off the ground about a foot and a half to keep out mice and rats, and the chickens can hide under it and keep cool in the summer. It stays about 1o to 15 degrees warmer inside than outside in the winter, and it stays the same temperature as outside in the the sumer. We installed a turbine vent which works wonders. The run is made by 2 inch wire fence and is burried 6 inches. It is 11 by 13 feet.
​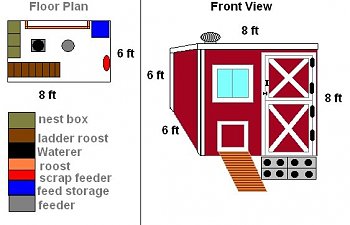 The ramp is made by a small flower trellace. It was arched, and we cut of the curve and stakes to make it one length. The then cut a piece of plywood and naled the tread to it. There is lattice arround the outside of the coop where it is raised off the ground. The floor and roof are insulated. We also put straw arround the lattice in the winter.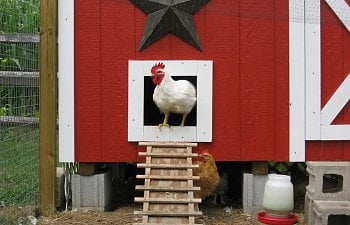 A closer view of the ramp.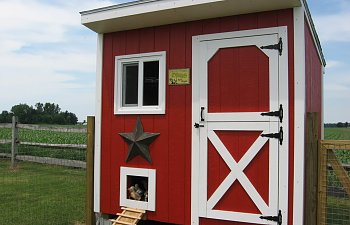 A detailed view of the front.
​