My girls were almost 8 weeks old by the time hubby got around to building my coop. If they were in their brooder any longer, I was going to have to greese them out!! After looking at SO MANY coop ideas, and seeing variations of this design pop up, we decided on our version of "The Garden Coop"...... warning.... PIC HEAVY!!
The Framing begins...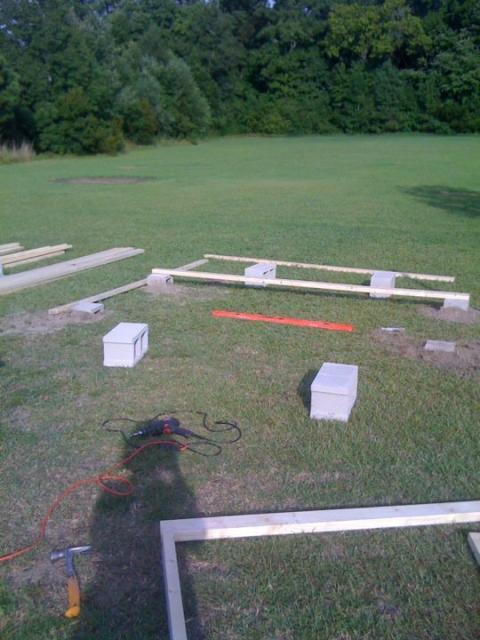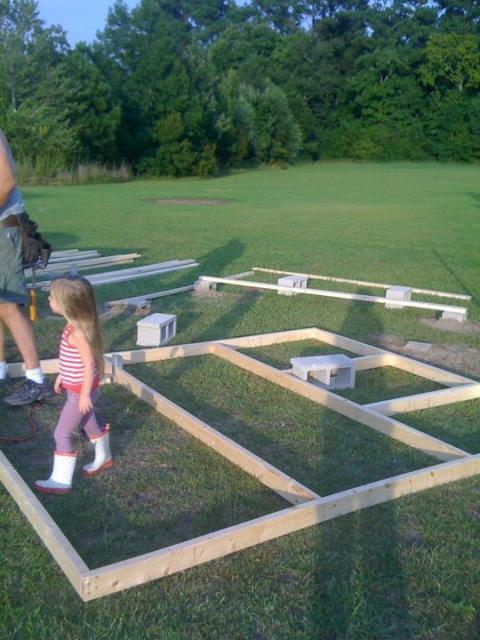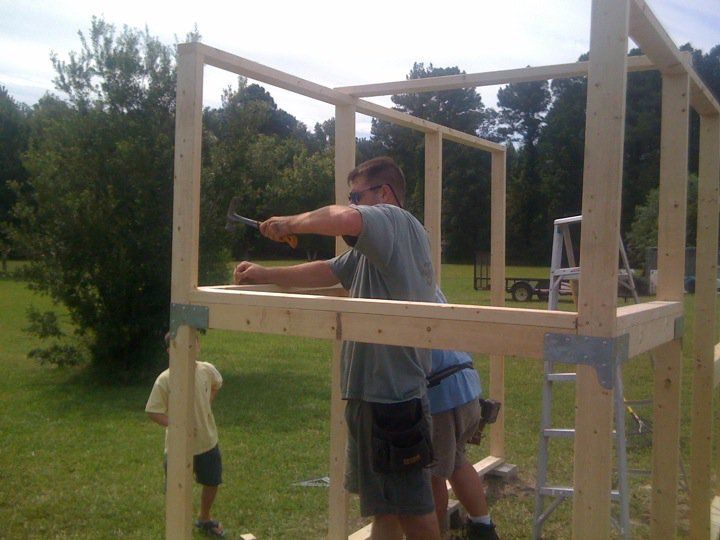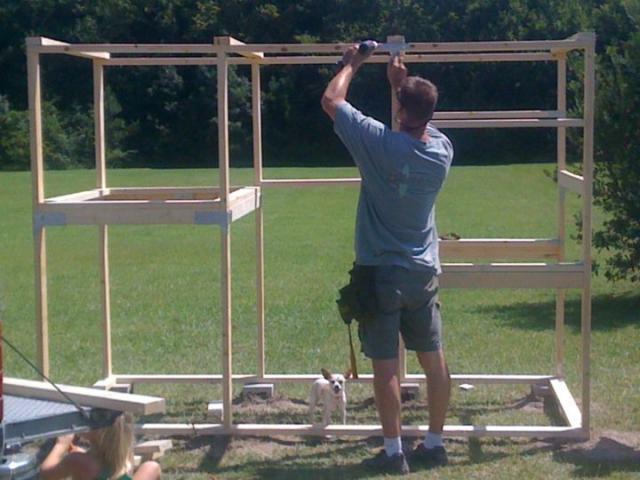 The Coop emerges... and temporarily becomes a jungle gym!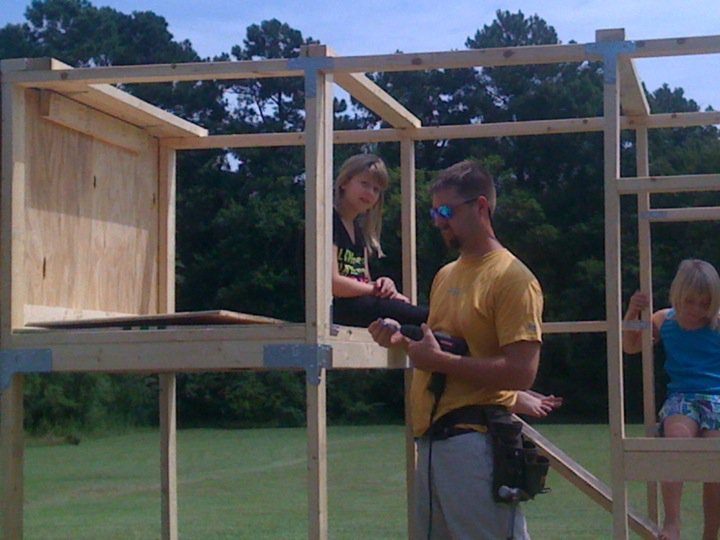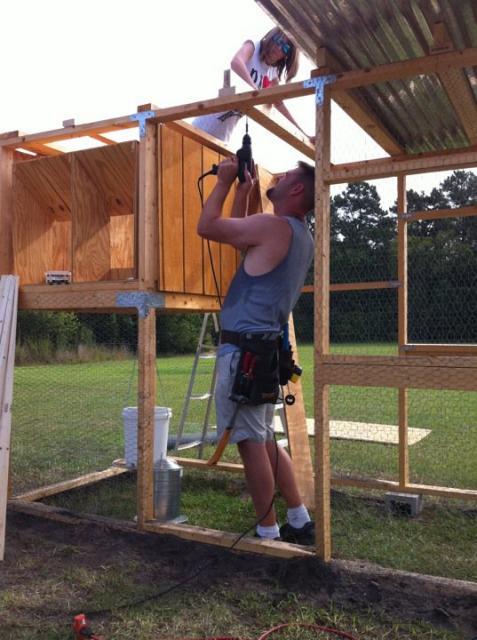 The finishing touches...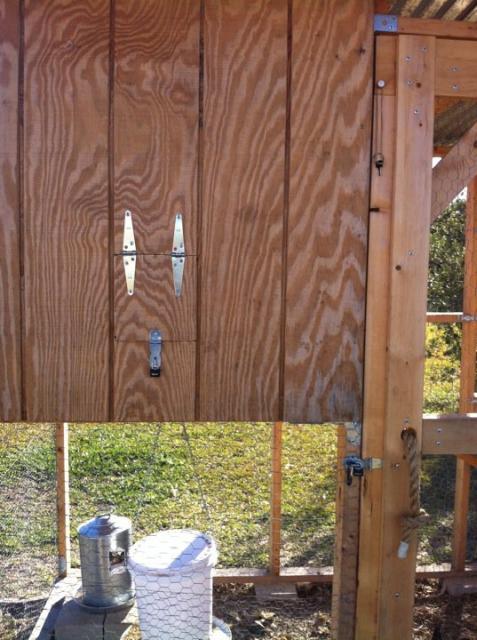 I am so proud of how it turned out for being my first coop!!! Already itching to expand!