January 6, 2011 The "Dream Girls" are all grown up...
It is hard to believe how quickly our girls have grown. As you recall, we brought our first chickens home on June 22, 2010. It has been such fun watching them grow. They are very spoiled by our caring and we are spoiled with their loving attention. Each day when we return from work, they come running when they hear our voices. Who would have thought chickens could be so affectionate and steal our hearts so quickly.
It has truly been an adventure. After they came home, they started to grow quickly and we knew they would soon outgrow their brooder (retrofitted dog cage). We needed a more fitting accomodation.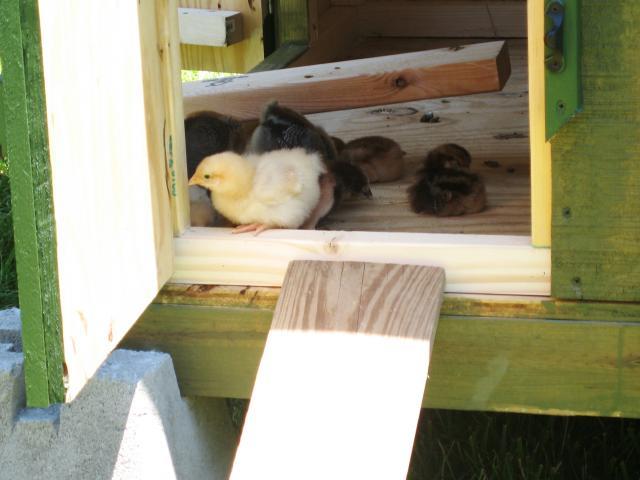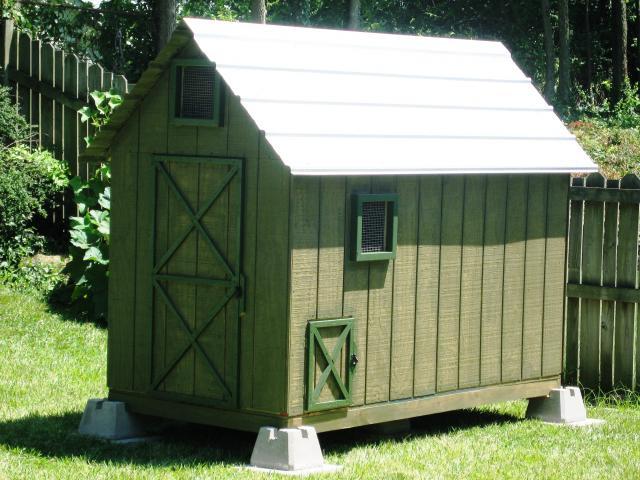 The "Dream Girls" take their first steps into their new home on July 3, 2010.
Just as the girls grew quickly and evolved, so did their home. After staining and painting their new home, we set about to build their pen. It was truly a labor of love, although Lance and I were not necessarily "feeling the love" at times in the process(LOL).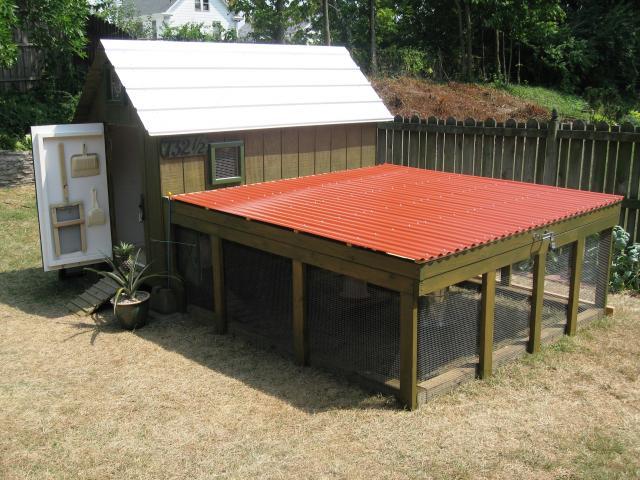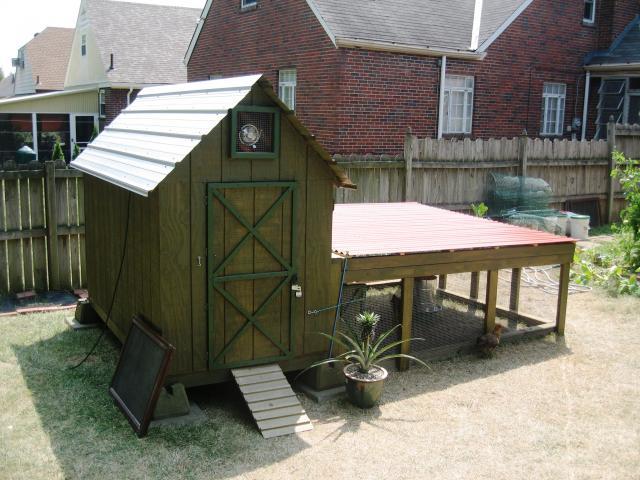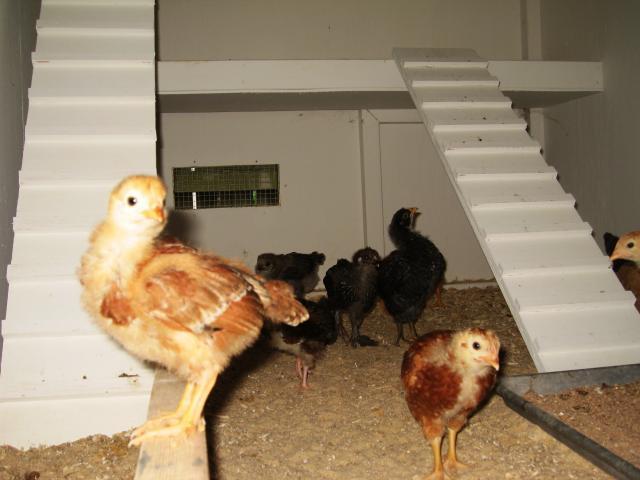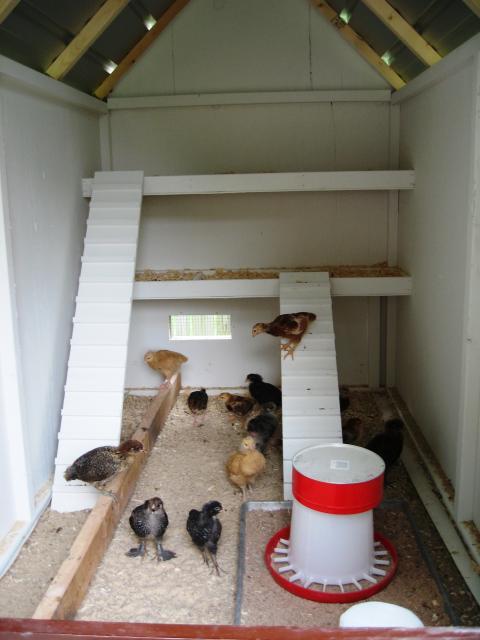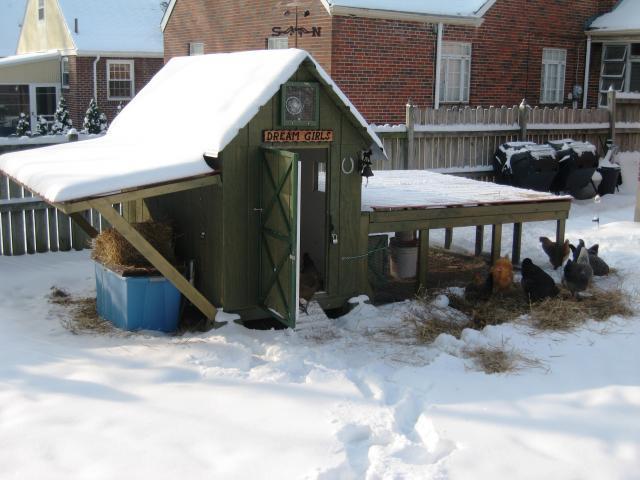 December 2010 at the "Dream Girls" home in Cincinnati, Ohio

January 10, 2011
Our girls have been laying for about two full months now. We got our first eggs from Henrietta, our Hubbard's Golden Comet. We guessed she started around the middle of October 2010. By the time we discovered her eggs (hidden from sight behind one of the ladders in the hen house), there were 5 eggs... all hers.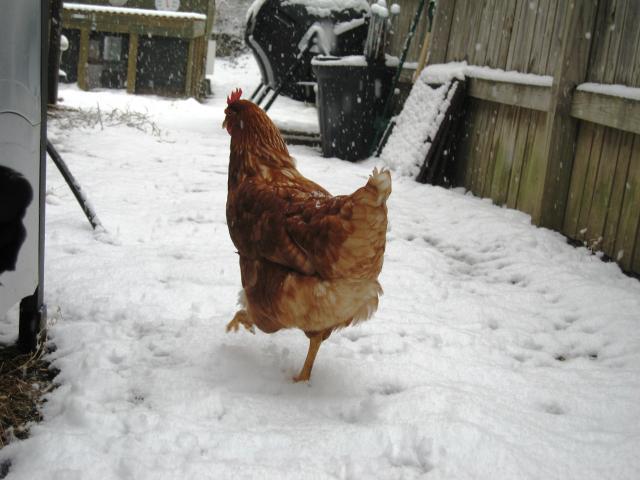 This is Henrietta in December 2010. She was our first to start laying.
Since October 2010, ALL our girls have been giving us the most beautifully colorful assortment of eggs. From Henrietta's first traditional brown eggs, to our green and blue eggs, to our pale, almost pink eggs, our almost rosy brown eggs...all have been wonderful. We are now averaging 6 eggs a day, so needless to say, friends and family are enjoying these wonderfully fresh, healthy, nutritious, free-range eggs.
Well...winter is here.
We have been concerned throughout these months leading up to winter, whether the girls would tolerate things okay. As you can see from our recent holiday pictures (December 2010), these girls are no worse for the wear. It is still so hard to believe that they were just little one day old "fuzzy ping pong balls" (as we liked to call them) back in June.