The EGGPLANT
We wanted to do everything recycled, so after much frustration, we went to the Habitat for Humanity Re-Store.
For $10 we got this kitchen island, which was basically two base cabinets back-to-back.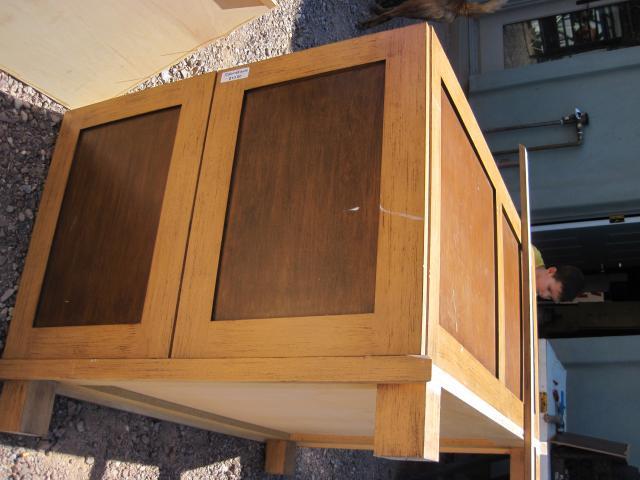 Then we cut it in half, screwed it together side-by-side, and then backed and topped it with melamine shelves we bought at H4H for $2 apiece. Total cost for melamine: $8. Next we nailed the doors shut and popped out their middles.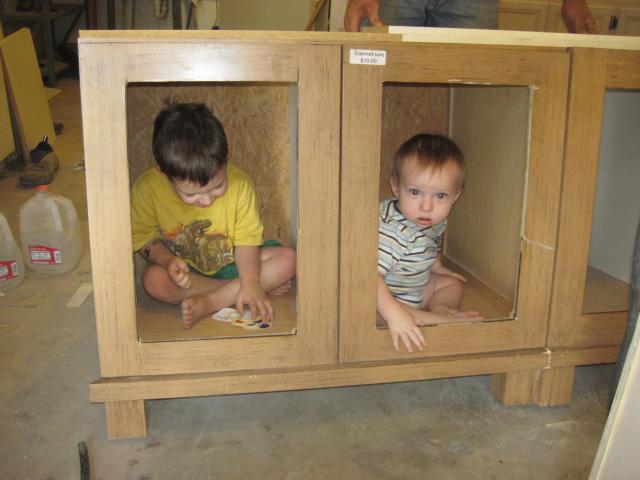 Then we put on a small back frame and hinges, and used a hollow-core door for the lid to the storage area. Door cost at H4H: $8. All else was scrap or salvaged off the original island.
Next we bought some "oops" paint from Home Depot. Cost: $5.
We let the BIL and Munchkin help paint for a fun after-school project. Cost: $35 in pizza and soda. Yes, pizza and soda cost more than the nesting box.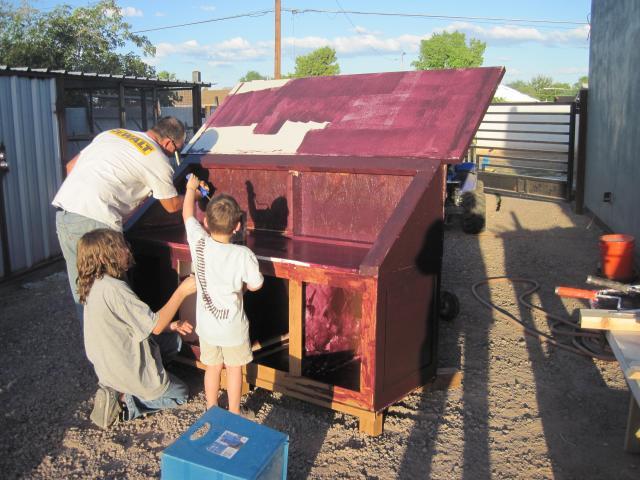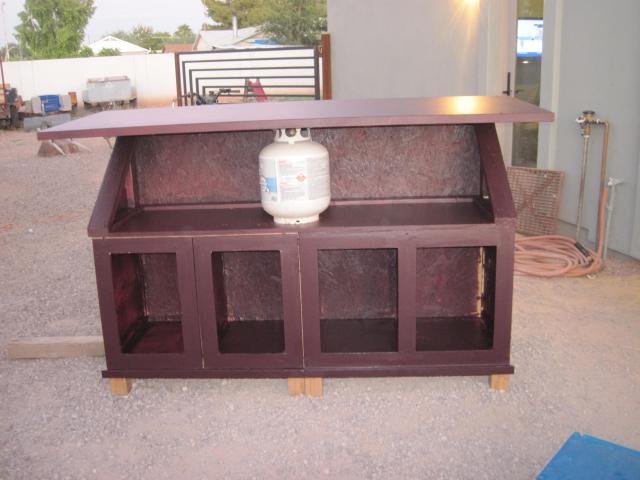 Next- Finishing touches and "flair"