THE FREUND FLOCK COOP!
So my Idea was,
"Hey honney I want to raise chickens and get fresh eggs every day!"
HE of corse said
"NO!"
"But I know if I don't help you , you will do it anyways and get hurt so, OK Dear!"
THE PLAN:


To build a cute little hut for my chickens!
Only 6X6X8!
Off to work we go!!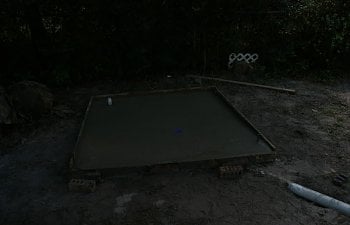 We First poured the foundation with a drain so that the house can be washed out!
In the upper left hand corner is a drain for the sink!
Here is the run! That is all we can do for day #1 we now have to let is sit for a week!
DAY#2
Let me just say before we get going! We carpenters! So this is a learning experience for us both! ARE NOT
I drew up the plans and he helped me build them!
Now on paper 8 feet does not really look that tall, BOY was I wrong!
Here is wall #1!!
Here was the tricky part wall #2!!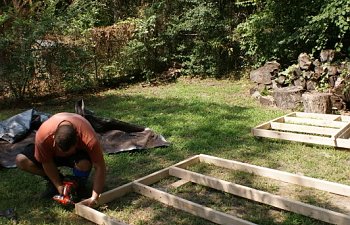 The Freund Flock Helping!
​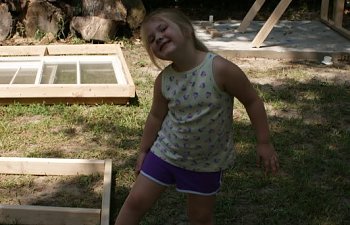 ​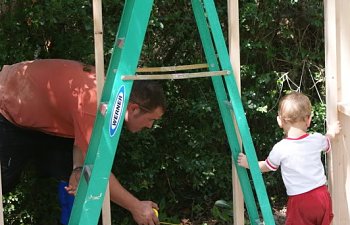 ​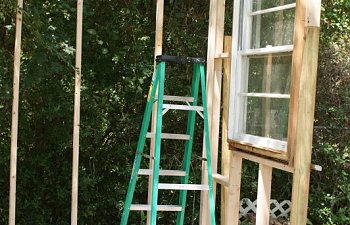 Wall #3 ( The other window!)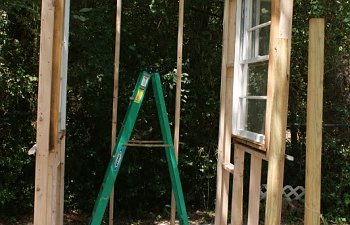 THE LAST WALL!!! YEAH!!!
Now let me explain, we did not have a door yet so we left it open!
Time for the roof! This was fun! We really got to see how high 8 feet really is! (LOL!)
Now we built the roof on the ground first and lifted it up!
We cut the boards in a 10 degree angle NOT the 30 degree Lon wanted!
It is a good thing I am around what


would he do
​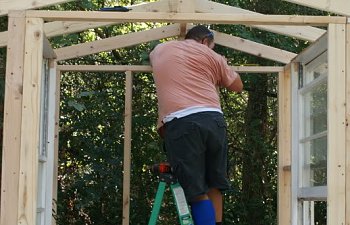 ​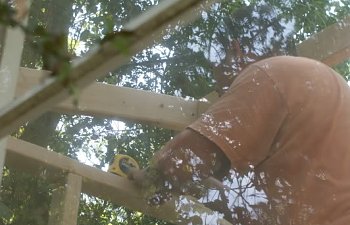 ​