This is how we built my chicken coop;
I sort of cleared out the shed a bit, then me and dad dug the holes for the posts to make a 2m high fence. the pen will be 12mx6m. Dad concretes 2 of the massive posts into the ground. The 2 front posts are in!
We concreted 2 more posts in. Now all 4 corner posts are in the ground. We are aiming for 4-6 tomorrow, as the corners are now in it will be easier.
4 more posts have been concreted into the ground. With a total of 12 posts, 2/3rds are in the ground.
We tore down the old chicken coop, as it was in the way of the fence, dad built a new frame and attached the door to it, then attached the frame to the shed, it is cleared out, and junk is everywhere, I put an old dog bed frame in for a roost, their feeder and waterer and a nest box are also in there. along with some food bins. Lots of angry baby wasps are around too. Dad got a can of flyspray, so that is no longer an issue. This new coop will be much roomier, and stronger too. And rodent proof! [When the door is closed

]
We concreted in the rest of the posts, burying them about 1/2 a meter underground. Dad built a gate the same way he built the door of the chicken coop, same sort of design. Rectangle, with a cross beam. It latches pretty well and is made of 2 pieces that meet in the middle. The wire is to be cut and meshed all around the coop.
Sorry for the delay

All the posts have been concreted in, and the chicken wire attached to form a 1.2 meter high fence that grows with the land decline, if you get my meaning. The chickens are quite happy. I will get some pictures sometime in the future.
My flock [as of 23/06/20]
Pip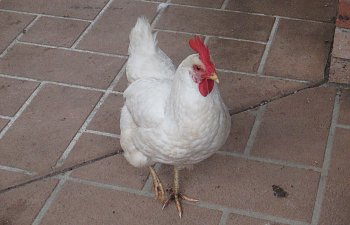 age- 3 years
breed- white sexlink
rank- 1st in comand
Tinky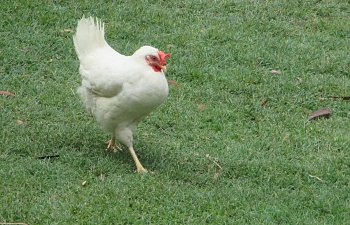 age- 3 years
breed- white sexlink
rank- 4th in comand
Jewel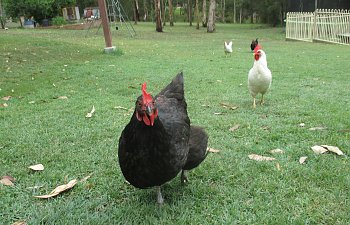 age- 3 years
breed- black sexlink
rank- 6th in comand
Leaf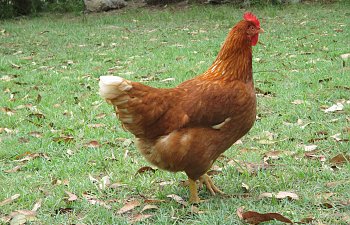 age- 2 years
breed- brown sexlink
rank- 3rd in comand
Sherbet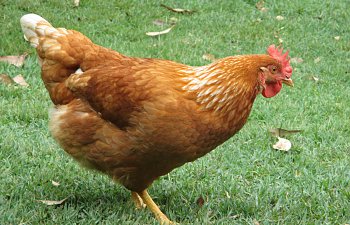 age- 2 years
breed- brown sexlink
rank- 5th in comand
Mini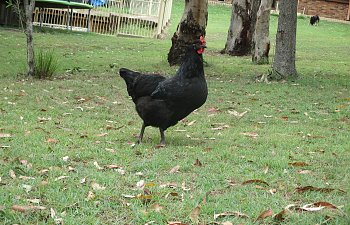 age- 2 years
breed- black sexlink
rank- 2nd in command
Chilli
age- 6 months
breed- heritage araucana
rank- 7th in command
Ashley
age- 6 months
breed- heritage araucana
rank- 8th in command
Wendy
age- 6 months
breed- light sussex
rank- 9th in command