​
What came first the chicken or the coop? Well, in our case like alot of others it was the chickens. I was reading a local newspaper that showed a picture of an egg within an egg that a local farmer had gotten from one of his hens and decided to try raising chickens. I asked the kids if they wanted to keep chickens and of course they said yes then asked my wife if she would like chickens since she was home alot more than me. She agreed, then off we went to a nearby farm and selected 7 two week old chicks. I told the boy I wanted female chickens not the loud chicken so he showed me the "sexed" chicks which I thought was a little odd being on a farm and all with my kids. But we picked out one color of each and figured they would all get along since they would grow up together.
My older boy of eleven years got five of his friends together, I laid out $60.00 bucks on the table in the garage and told them they could have it if they built me a chicken coop that was at least 4 by 5 feet and 18 inches off the ground. There is alot of new home construction in our area and I figured they could scrounge up the wood from the construction dumpsters. I had done no research, had no plans, and didn't find the BYC website until very recently. To be continued...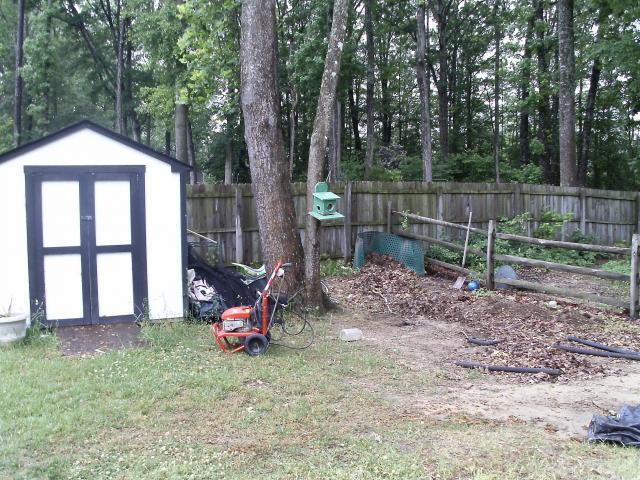 This is going to be the site.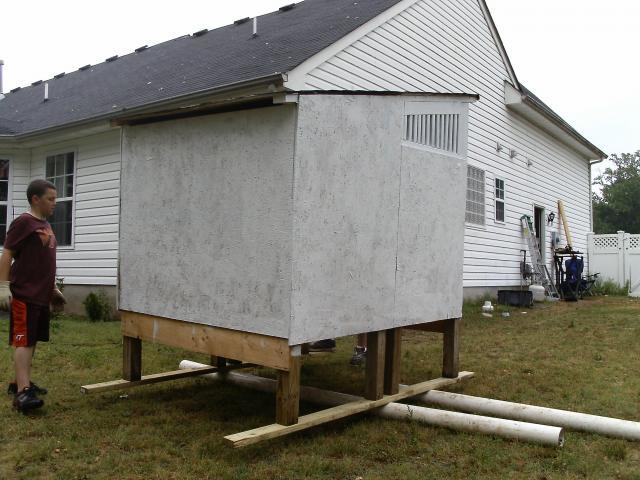 Moving the coop using PVC