My family has 5 chickens now, that may change in a few weeks...but anyways, we got our chickens when they were just a couple of months old and 2 of them have decided to be roosters, 2 hens, and 1 a bantam hen (we think

). Our first hen started to lay this past week (first egg found 6-24-10).
Roosters:
Jasper:
Jasper is a Barred Rock, he is our oldest rooster and now has his crow, which caught us by surprise since we thought he was a hen up until a couple of weeks ago.
Then:
Now:
Emmet:
Emmet is an Ameraucana if I'm not mistaken, please correct me if I am! I think he is maybe a month or so younger than Jasper and is still perfecting his crow, his long green feathers keep getting longer every day.
Then: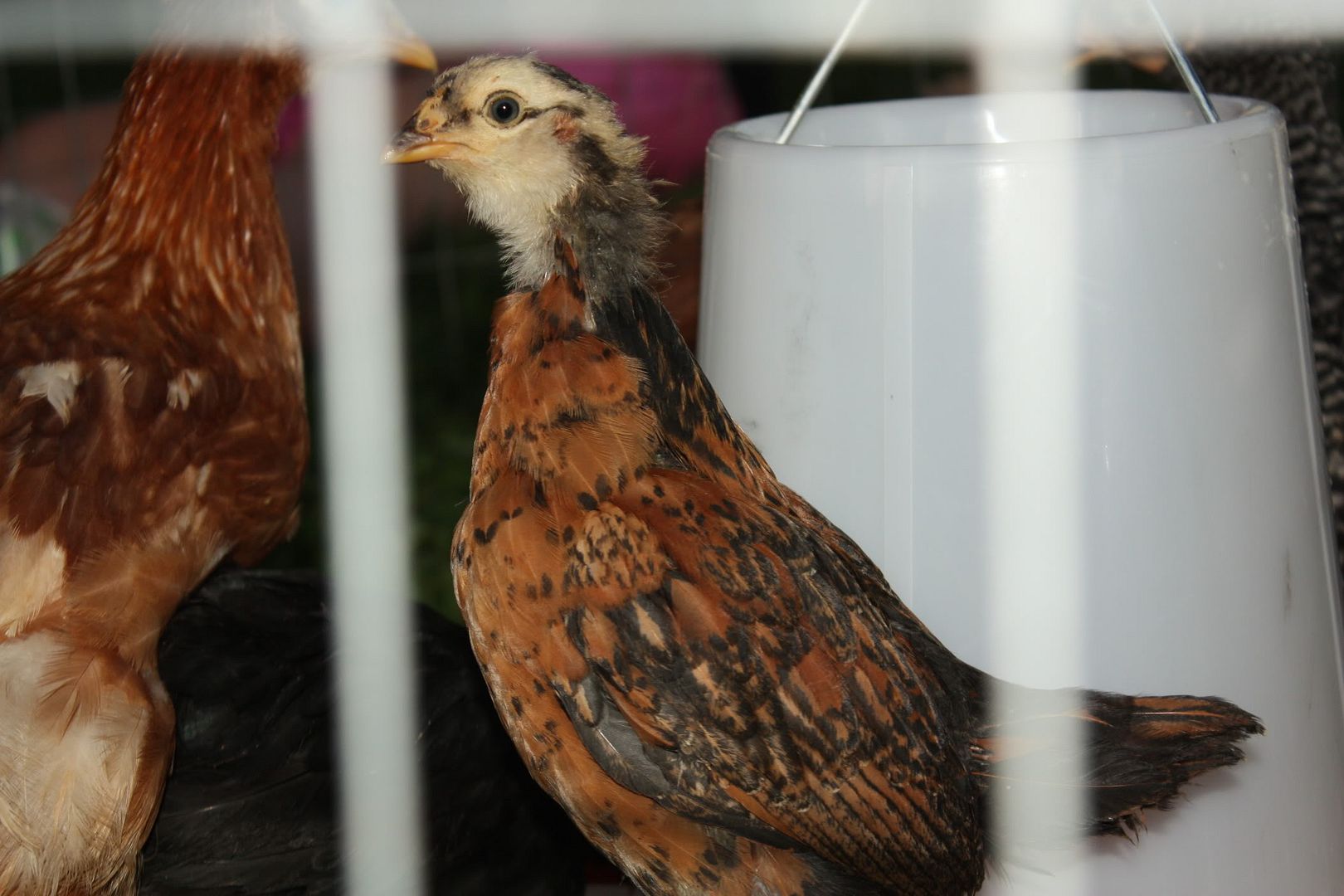 Now:
Hens:

Ruby:
Ruby is a Red Sexlink and finally layed her first egg last monday, it's a shame we were leaving for the beach for a week that day...
Then:
Now:
Jiggles:
jiggles is a Rhode Island Red and has started laying eggs! She is officially down to single yolked eggs now!
Then:
Now:
Mildred:
And Lastly, the cutest of the bunch, Mildred, our Silky Bantam. She is the same age as Emmet and hasn't started laying yet and may still turn into a rooster as well. We think she is the cutest because of her crown of feathers and "Boots" on her feet. She is the friendliest of all the chickens, but that may be because she escape our arms as easily...who knows.
Then:
Now: