Urban CoopII
This is an update to Urban Coop on my Homepage.

Urban Coop I had some good and bad features. Let me tell you what worked and what didn't:

What worked:
It's really secure. [either that or there are no predators around here.

The lid works well and all my friends are pretty impressed.

Easy to disassemble and easy to clean
What didn't work:
It was too awkward to move around, even for 2 people.

T1-11 plywood is water resistent, not water PROOF. Had to paint it anyway. If I were doing it again I'd use thinner plywoord to save weight.

The run was lightweight, but it was difficult to put the coop in position then push the run up to it so that both were where I wanted them.

It's too tall. I'm 6' and I was the only one who could reach in.
MY SOLUTION: Make Urban Coop into a tractor!!

1) make it 18 inches shorter, so now the 'downstairs' is only 18" tall: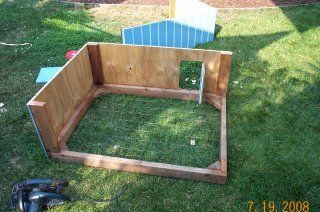 The upper box is unchanged: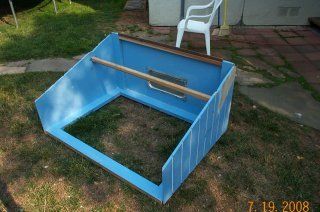 Put them back together: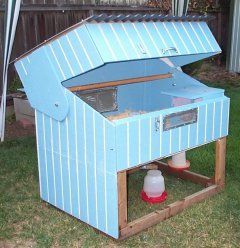 2) add real wheels (dualies to cover any terrain)
3) mechanism to connect the run easily.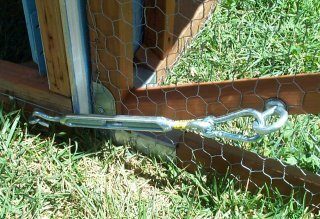 4) put the lock on the pop door on the INSIDE, then put in a side door to reach in without removing the entire front of the coop.
5) Frame out the pop door opening on the run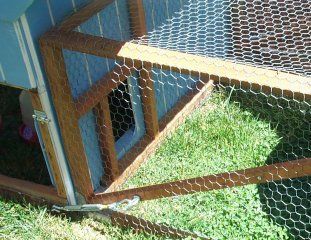 6) finish the other end of the run with a door.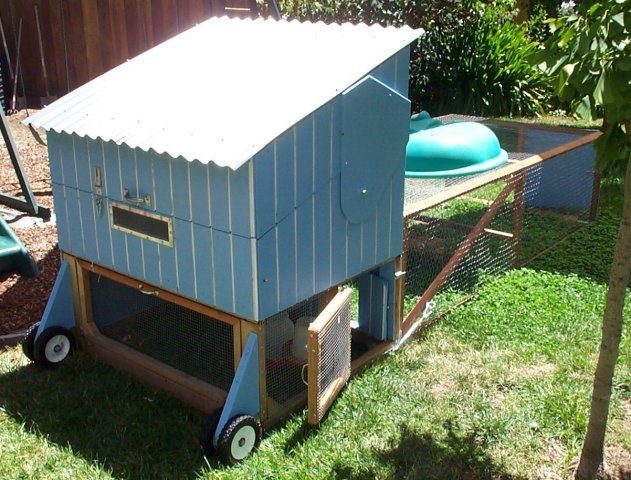 It's a tractor now!
Despite having the two pieces connected it's actually easier to move around than before. Just pick up the far end and push or pull it where you want it to go. I can still disconnect the run if I want to.