My name is Damien and I live in Salt Lake City, UT. I've been raising chickens since May 2010 and I'd have to say they are the best pets I've had. I love them so much I often tell them a bedtime story - Are You My Mother by: P.D. Eastman. My family thinks I'm weird because I hug and kiss my girls, and I just tell them, it helps me monitor their health, but I really know it's because I enjoy them too much.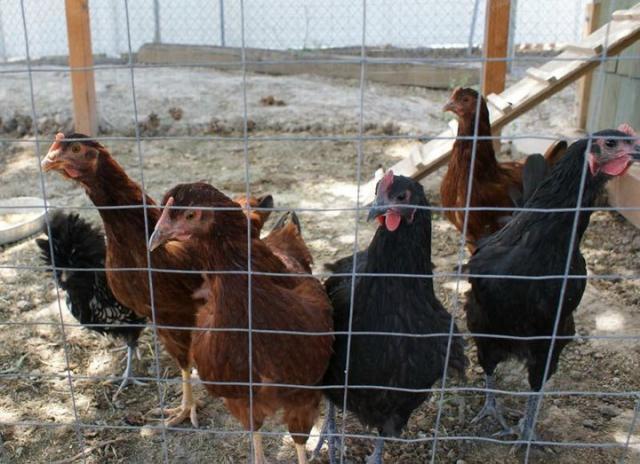 Young and curious, these were the girls a few weeks before they started laying. The Australorps were first.
Chickens I have: 3 RIR, 2 Barred Rock, 4 Australorps, 1 Americauna, 1 Silver Polish, 1 Red Star

The coop, it's a 4x8 and it still needs some work.
My backyard isn't just limited to chickens, I have about 1000 square feet of garden as well. My goal is to become as self sustaining as I can on 1/4 acre. It's a continual work in progress and I'll be updating this page when I can.