Hi! My name is Gail and I live in beautiful North Texas. I started out in March 2009 with 4 Buff Orpingtons, 4 New Hampshire Reds and 4 Easter Eggers. I've lost 3 to hawks, 1 to a neighbor's dog, 1 to a coyote and one to an ignorant teenager! I designed and built (by myself!) a cedar coop complete with one etched and two stained glass windows. I call it the "Conklin - Lawrence Huhnerhaus" in homage to my German ancestors who owned the best butcher shop in Sparkill, New York and to my husband who didn't help build, but definitely provided the funds and supported me in my endeavors. Towards the end of this page are two pages from my favorite "how to" book: Title: How to Grow and Produce Your Own Food, by Charles Boff, Odhams Press Limited, Reprinted in 1946. As you can see, the 1st page was the inspiration to my design, however my nest box is very different from the book.
The beginning and almost-done end product is below. However, I learned the hard way that the clear poly roof was a bad idea due to baseball-size hail! It has since been replaced with a metal roof that overhangs quite a bit more on the sides.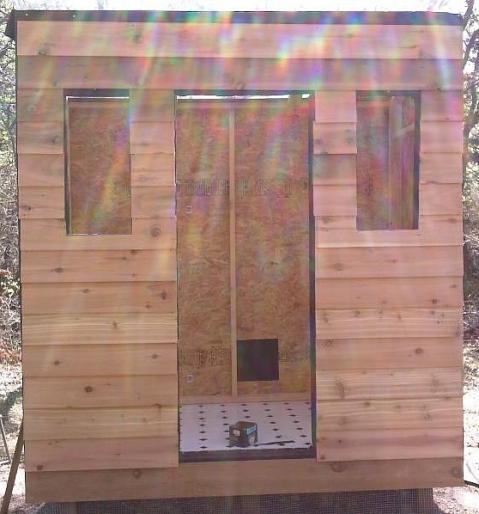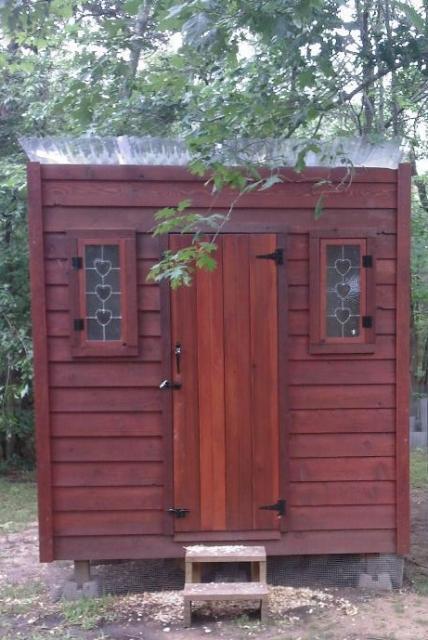 This is an etched window - you can see the cedar trees I cut down on my property to make the poles for the run - saved quite a bit doing that!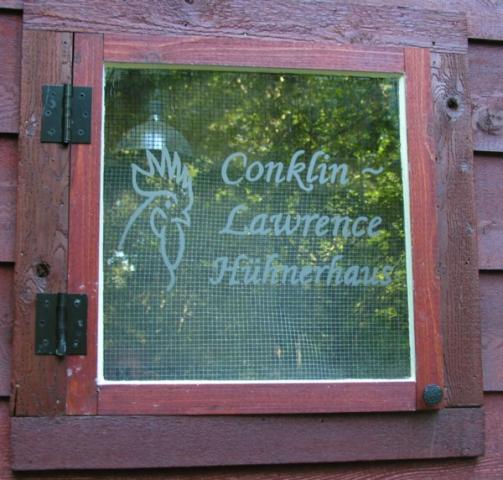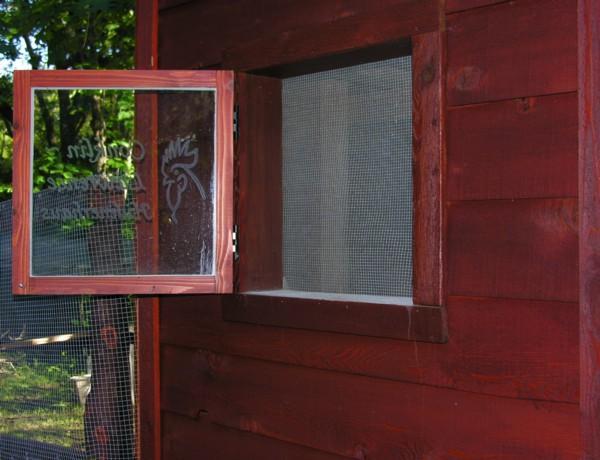 There are 2 stained glass windows, one on either side of the door - the close up was to show a fellow BYC'er how I made the frames to hold the glass - not professional, but they work great!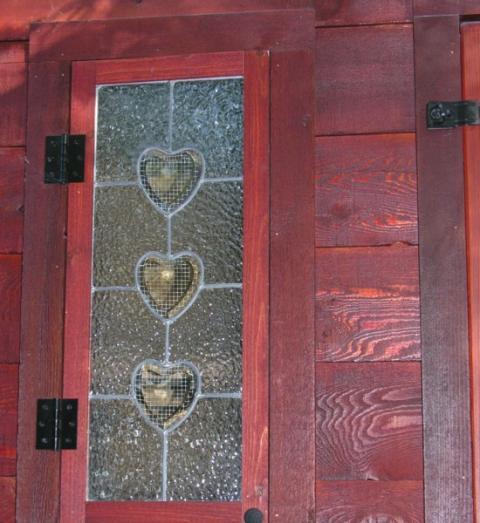 Wish I had taken more pics of how I designed my "passive ventilation" roof - works like a charm, but I don't know how it would fare up north where the winters are much colder than here - although this year I'm not so sure - we're starting out much colder than usual! This is the 2nd roof - old metal roof a friend gave me - stands up to our hail storms!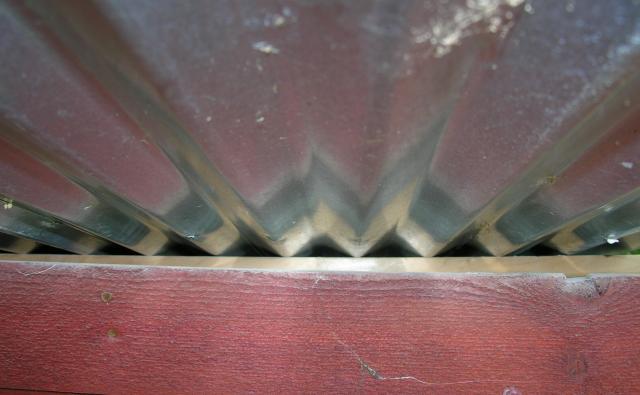 And my simple pop door:



Here is a pic of my nest box in the making: Box that was notched to "slide" into coop with two large nests, with felt paper and then cedar siding on the outside. The inside shot was made before I attached a branch to the front extensions so the girls would have a place to hop up onto the box. One of these days I'll update my pics!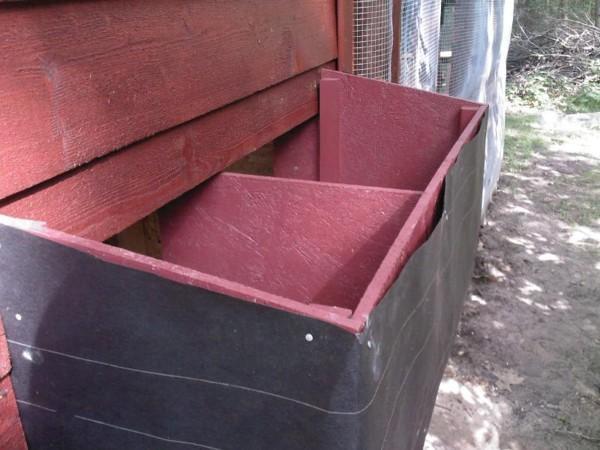 Page from the above-mentioned book where I started to formulate my ideas of what I wanted. I knew I wanted a raised coop and I'm so glad I went that way - harder to make, but my girls really do use it when it rains or if they hear a loud noise that scares them - makes them feel safe!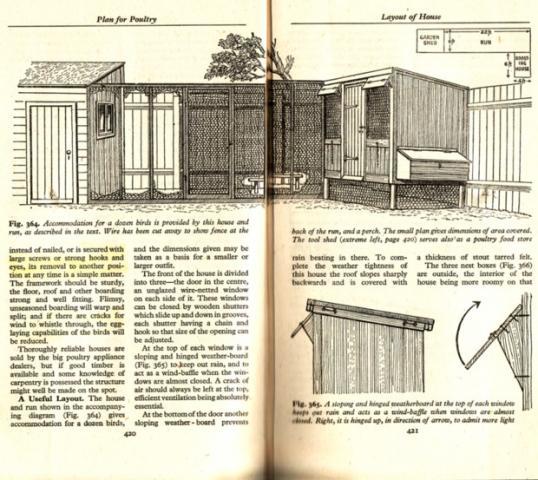 Here's the page on Egg Bound Chicks:

I had to save the best for last. This is my beautiful golden boy, Buddy, keeping guard over the girls when they were young after I had I let them out into a collapsible dog pen while I was finishing up the coop. I had to put him down this past Fall and it just about did me in. I rescued him from the pound and he was a faithful friend to the end and an excellent teacher to my new lil doxie girl, Bella. She now thinks those chicks are her playmates and runs one of the neighbor's big dogs off the property to protect them...she's also good at breaking up their fights - kinda like a rooster would!