I'm trying to create a page here with some pictures. So far, can't get a picture to insert.
OK! Success at last. They don't tell you all you need to know. Now, to show off a portion of my free-range flock. There are a bunch more hidden from view, in amongst the limbs/leaves of the walnut tree.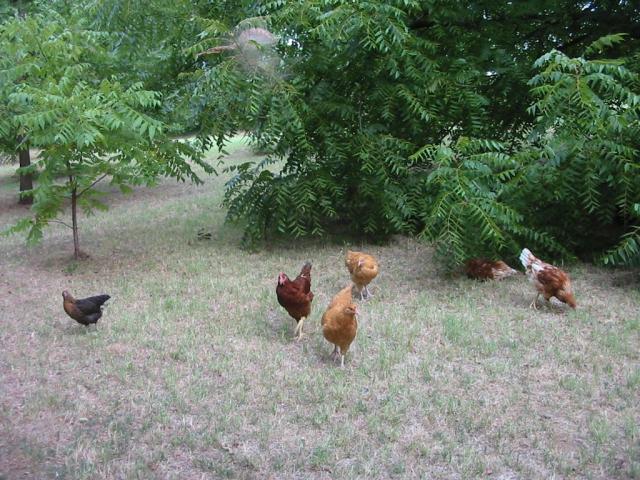 Don't step in that!
Reflection: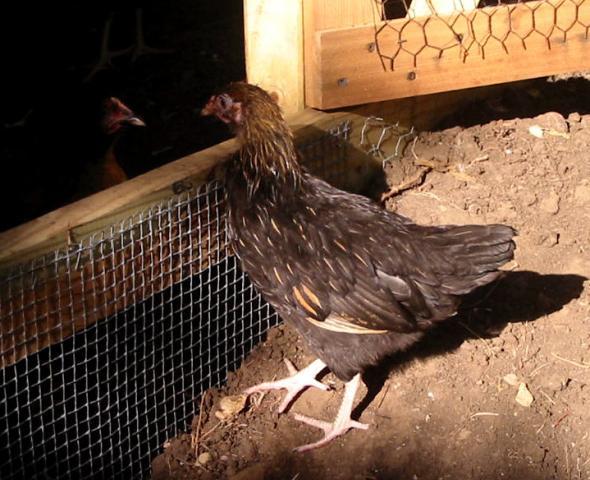 This looks like a reflection in a mirror. There is actually another chicken
looking out at this one.
I just thought it was interesting.



A part of the flock trying to stay cool.