I built this for someone - a vertical chicken coop and worm composting bin. Based on his ideas, it was built modular for easy portability.
by his request, it was as organic as possible. linseed oil was used to seal the wood, bamboo for roosting poles.
back hatch opens for adding in compost (not shown: fencing under roost poles lifts up)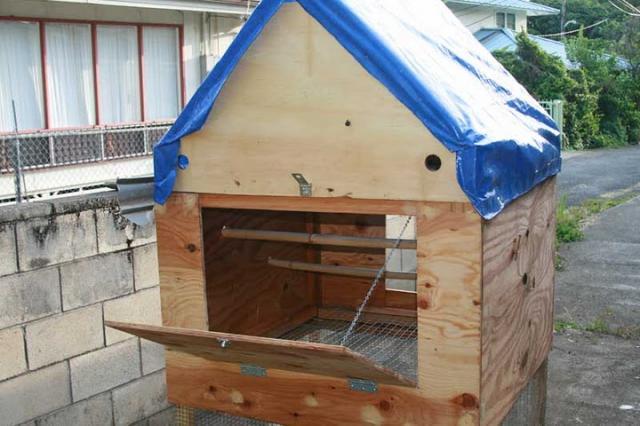 also not shown: top section is made with pvc pipes to make it lighter. the tarp is covering it. there is a rain gutter on the side for a future water collection device.

the bottom/middle section will be filled with compost, to act as a buffer from the chicken poop. the worms will be in the bottom bin.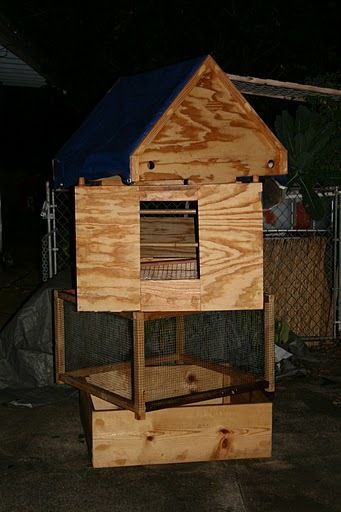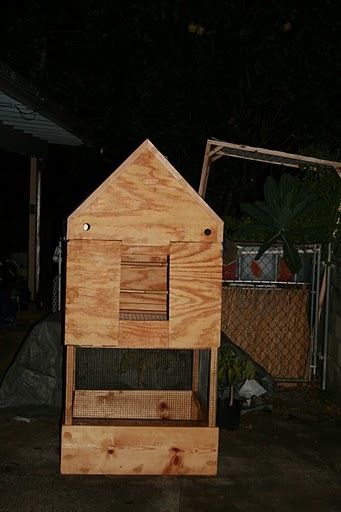 added molding to hide tarp edges

The chickens are free range, and he is not concerned about the eggs.