Who is Toxic Chicken
​
Hi, my name is Karen. I live in Brookhaven township, Long Island, NY. I grew up near NYC. I graduated from St. Johns University with a degree in Toxicology
( hence the Toxic Chicken thing). I worked for many years as a chemist.
I took a very early retirement due to stress ( I may go back someday ) right now I just want to live a simple life, raise some chickens etc...
I have 2 dogs (Bichons), a 12 year old named Chilly and a 10 month old named Charlie. Two cats, CC and Batman. and a salt water reef aquarium.
I dont have any chickens yet, but I ordered 6 chicks to be hatched on Feb 27, 2012
I am very excited about getting my chicks, I have read a few " How to raise Chicken" books and have been searching the web for as much chicken info as I can find.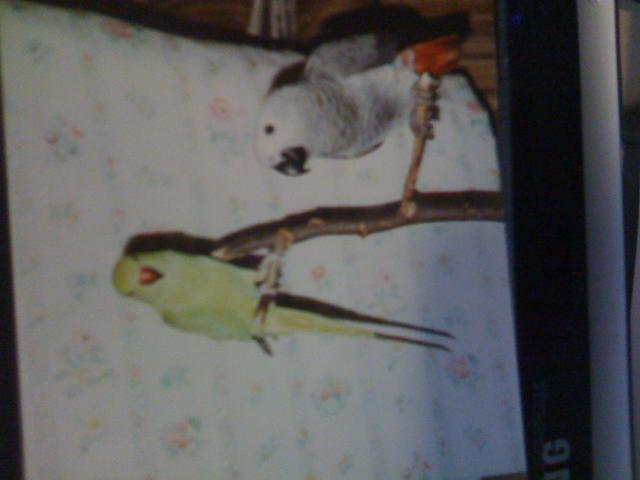 Chilly CC Batman Charlie Pogo and Pepper
UGH my Pictures are sidewase !
12/8/11 Today I got a new book, Chiken Days, It's awsome ! It's for the very beginer chicken mom, it has pictures of 3 baby chicks at all different stages of development and
basicaly tells you everything you need to do, and when to do it, to raise your first healthy flock. I am so happy I bought it, it helped eliminate the nervousness I still had about raising
my own chicks. While Raising Chicken for Dummies had more information in general, this new book I got was like raising baby chicks for the dumbest dummies. I am now confident I
know what I am doing ( which means something will go wrong LOL )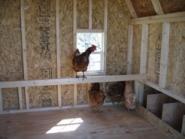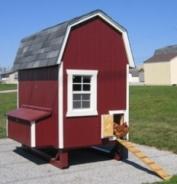 ( I will paint it white with blue trim and blue roof )
I have finaly picked out what chicken coop I want, Its a 4X6 chicken barn, Im gonna get the 80% asembled kit, to save like $100 and because you have to add your own roof shingles
and the fully asembled one doesnt have tiles that match my house (blue ones). I'll con my brother into putting it together for me (buy him a case of beer). I think I will add a dusk to
dawn automatic door opener, when they are full sized, and let them free range the fenced back yard. I do worry about hawks but will my dog keep them away ? /shrug
I'll Prolly have to trim the white silkies wings so she cant jump the fence, the others I picked are all heavy breeds so thats why I had to get a bigger coop than I first wanted.
Im gonna wait untill the chicks are actualy here before I order it.

I aslo picked out all the brooder equipment I need, lamp feed/water dishes etc.. I have it all in my amazon and my pet chicken shopping carts, but im waiting untill after christmas to
order it (cause I overspent on christmas lol).
​