My Chicken Coop Project


Here are a few photos of my almost completed coop. Hopefully within the next week I will have it ready for my long awaited chickens.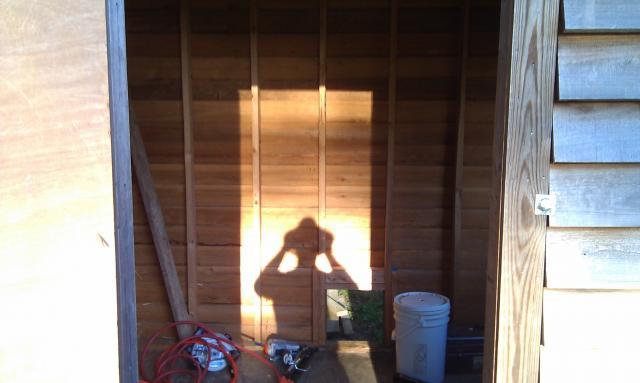 This is me with the Indiana Jones hat taking a picture of the unfinished inside of the coop. This is where I will be adding nesting boxes, a small roost and also I'll be storing feed and other supplies in here.


This is a view from the south side. The run in the back also has a shed that has metal down the side for shade. I am also putting roosting poles underneath the shed because I know that the chickens will appreciate being able to roost out here during the summer months. They might even use them during the winter. It just doesn't get to cold here in South Georgia. Notice the shutters I made for opening to let sunlight in. They will be closed when it's bad weather but they will be OK to leave open at night during the warmest times of the year.


This is where I'll be adding some roosting poles. I have a brooder to the right for brooding my chicks.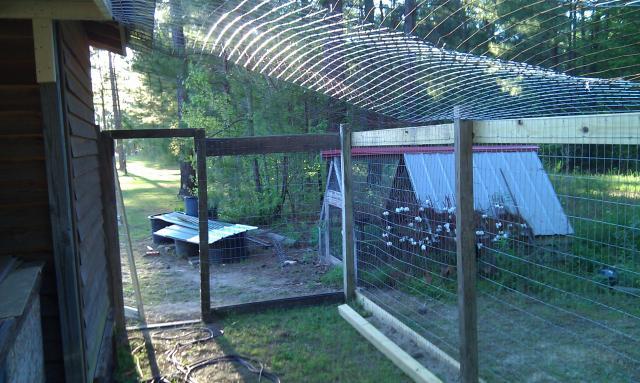 Covering the top of the run was quite an undertaking but we have had trouble with hawks. I just can't take a chance so me and my son spent a few hours working on this. It'll be worth it in the end. Notice my small coop I built about 3 years ago. I had my bantams in it but a dog busted through the chicken wire and got them. I'll be reinforcing it in a few days to get it good and stray dog proof.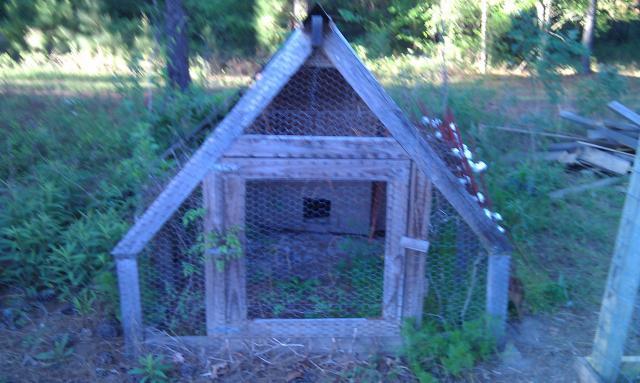 Another shot of the small coop.


A view of the coop and run north facing south. Check out the welded wire on top of the run. Some of it is old and rusty, some of it shiny and new. I have tried to use as much recycled materials as possible. Hopefully in in about a month my son Ben will be starting his egg selling enterprise. We're gonna have to buy a lot of feed before they start laying but it will be worth it when he starts making money.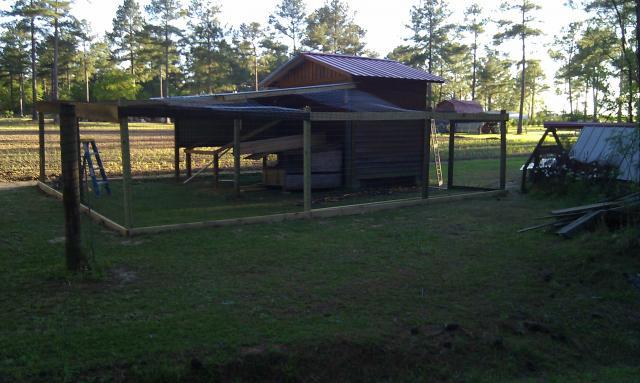 Here is one more shot of the back side of the coop and run. As you can see, there will be plenty of shade for them. It gets hot down here in the deep south so they'll need it.
​