BROILER TRACTOR
This is a chicken tractor I built for my broilers.
I wanted a pen that I could easily move and that would hold my 60 broilers that were growing up fast.
I had looked at a bunch of different pens that people had made.
This pen holds 60 broilers and is 12'x8' and must be moved everyday.
List of supplies and prices (canadian):
everything was bought at Home Depot except the tarp clips they were bought from lee valley.
1-4'x8' plywood-$13.97
2-2"x4"x8' spruce-$5.18
3-2"x4"x12' spruce-$10.47
1-12'x15' Cotten Drop cloth-$38.97
1-hook for the door-$1.49
2-3"hinges-$3.58
1-50' Pex pipe 3/4"-$28.98
4-Reinforcers-$10.36
1-50' 2"x4" fencing-$67.87
1-100 solid copper 3/4" clips-$21.89
2-17 wood/metal screws-$4.98
1-100 6x1 wood/metal screws-unknown
1-100 8x3 construction screws-$4.69
1-bag fencing staples -unknown
20-tarp clips-$9.90
Odds and ends screws, wood and haywire that we already had.
you will have some extra supplies.
Total: $222.33 without GST and unknown stuff
.
This is some of the supplies: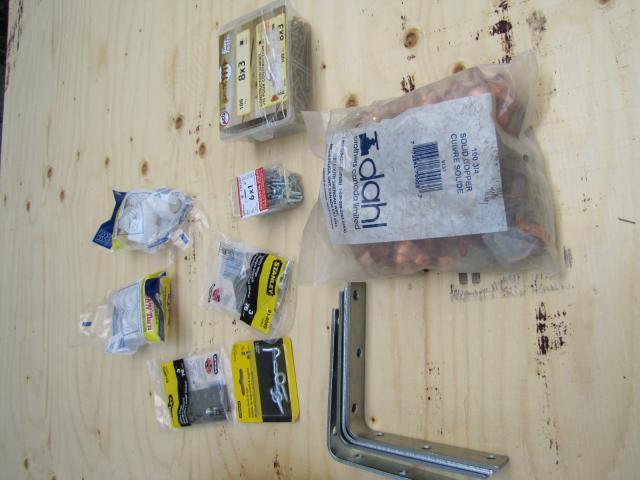 The drop cloth and pex pipe: I chose the drop cloth over a tarp because it won't scare the chickens as bad and it will last longer and looks nicer.
The fence and 2"x4"s: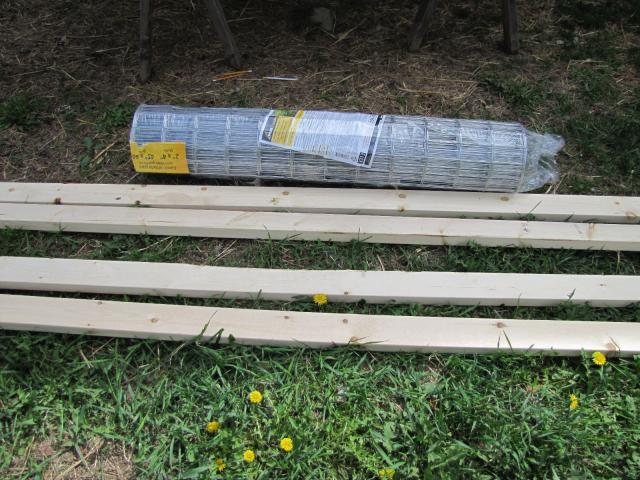 fence staples: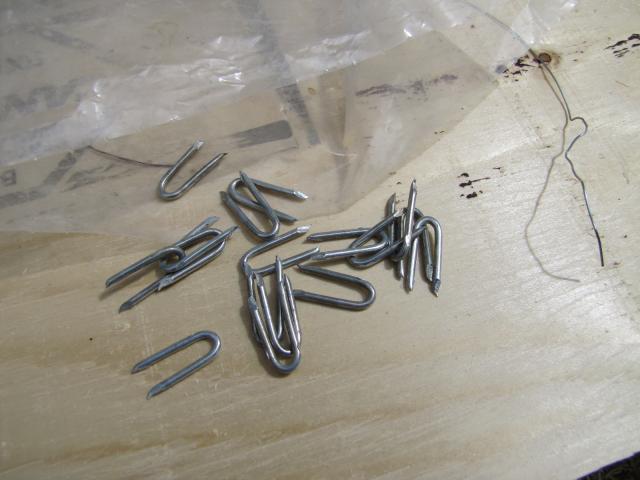 First we screwed the 2"x4"'s together: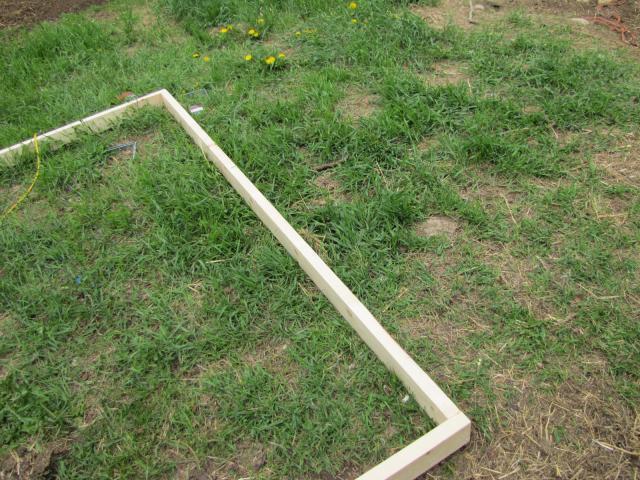 We made a little indent in the ends of the 12 footers just big enough to fit in the reinforcers: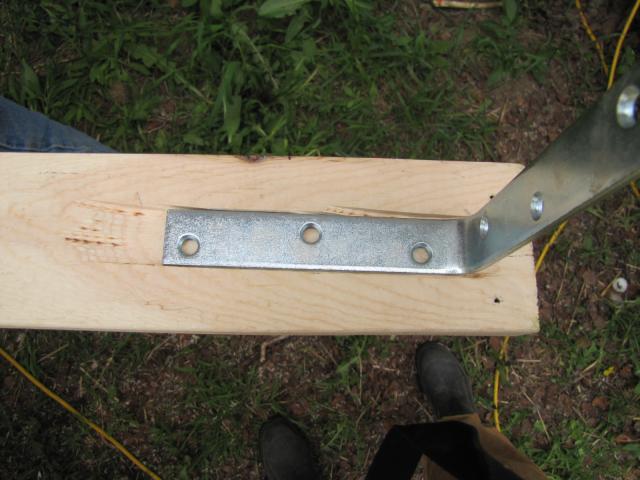 This is the corner with the pex pipe going up and the fence stapled on, later we screwed the reinforcer on: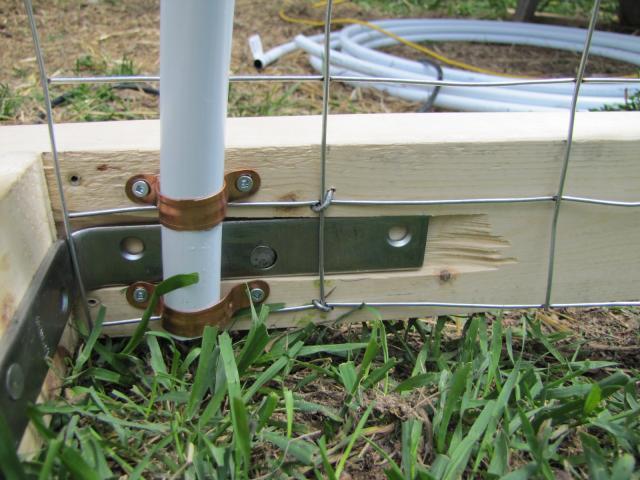 Here is the fence streched over the pex pipe the 2"x4" is just there while we are building:
The fence and pipe are 12 1/2' long, so the pen is 4' high at the tallest part.
We used 3 pieces of fence across the pen and 4 pipes.
Here the cloth is over top the fencing. a 8' piece of fencing is on the end: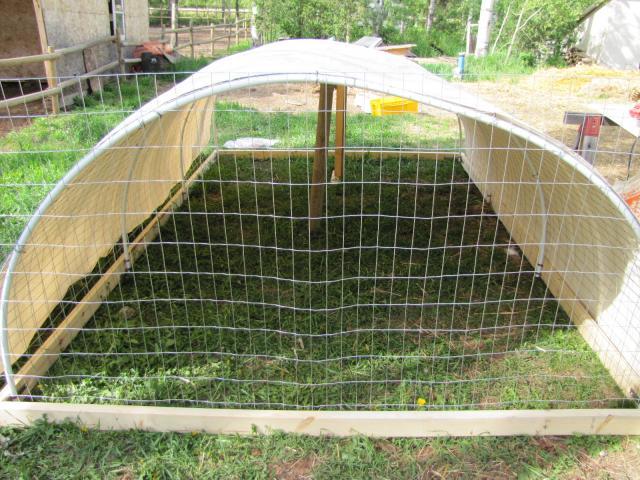 another angle: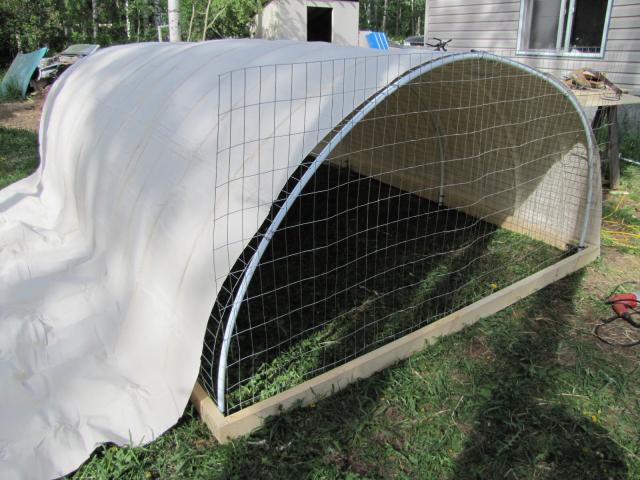 We used hay wire to attach the pex pipe and fencing together you might be able to use cable ties to: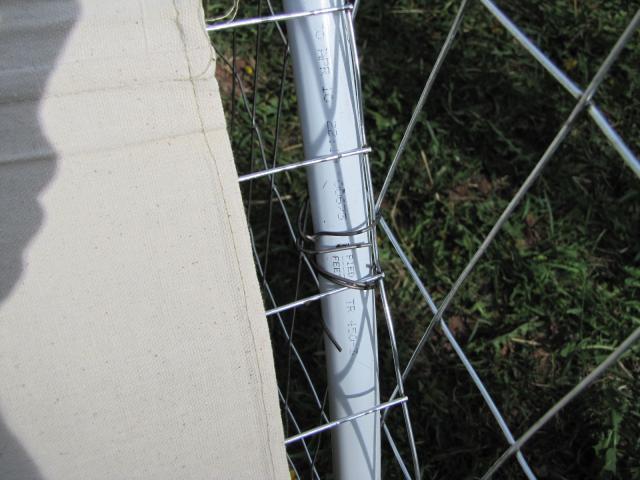 Here is the other end with the door:
The dark wood across the top is a handle for moving it.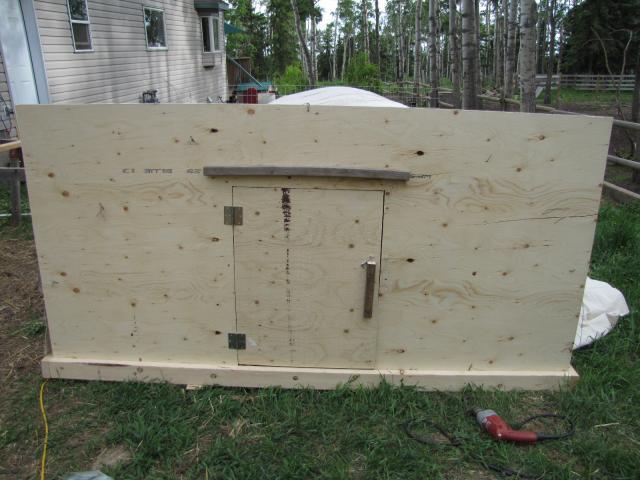 Close up on the door: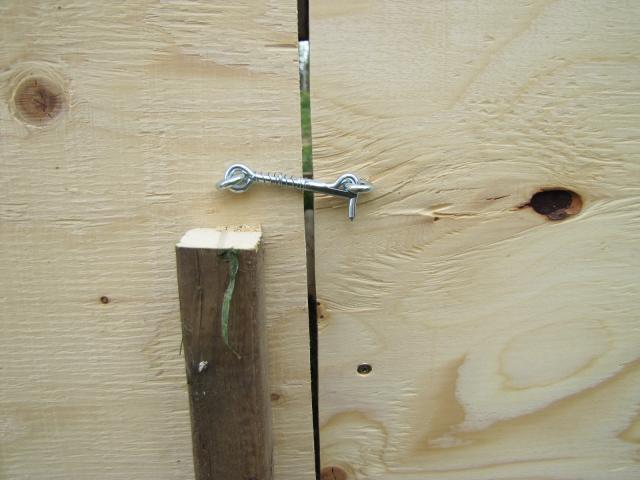 Open door:
From the inside: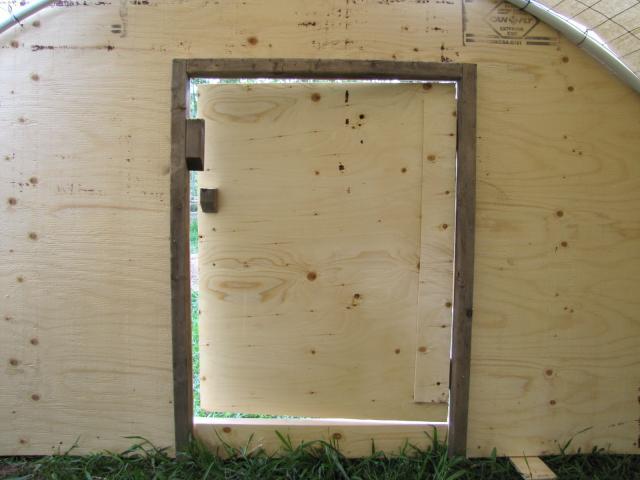 brace in the middle 2"x4"x12' cut in to a 4' and 8' piece, stapled to the top and screwed to the sides:
Top:
Finished view:
Another view: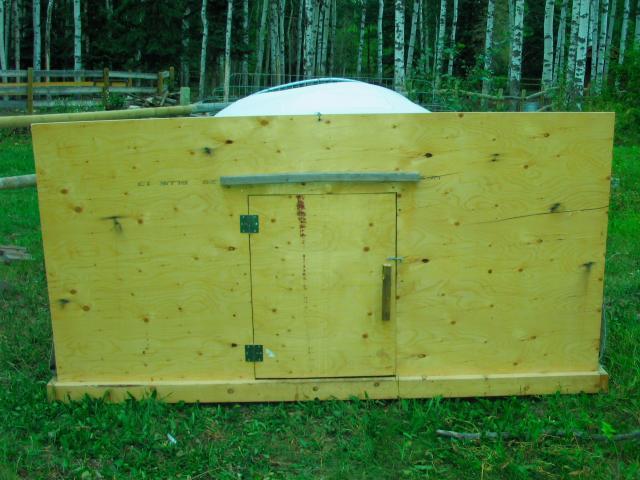 Side view:
So far I really like it and wouldn't change anything except making the plywood end lighter.
I would like to build a little plat form with wheels to move it but I haven't yet, If I do I will post a picture.