We have embarked into unknown territories - raising chickens at home. Luckily, there is such a wealth information on this website. The purpose of my page is to document our processs and record our progress.
We have started with four little chicks. Here they are at 4 weeks old (about).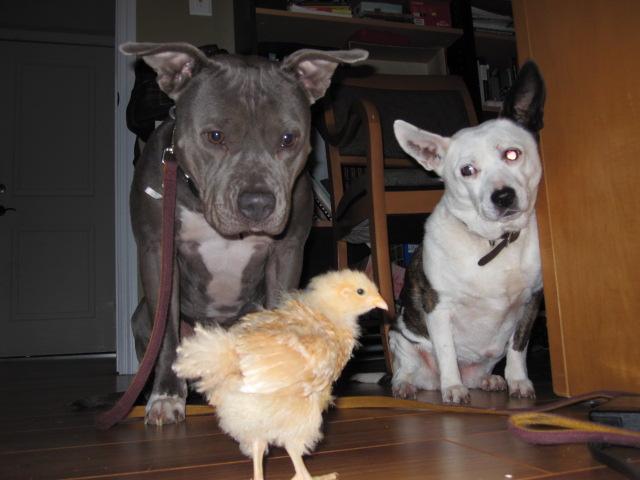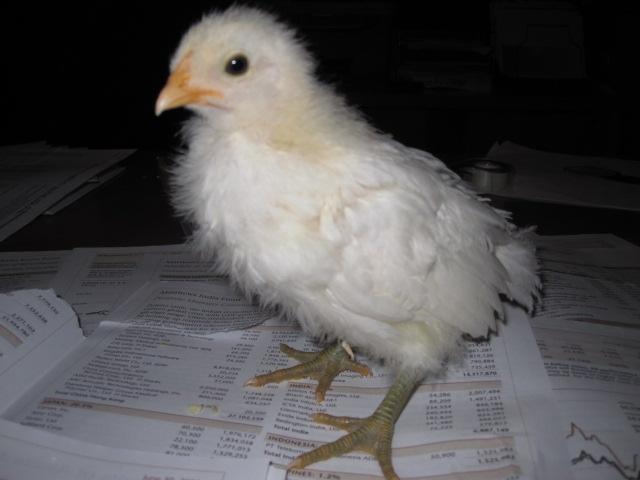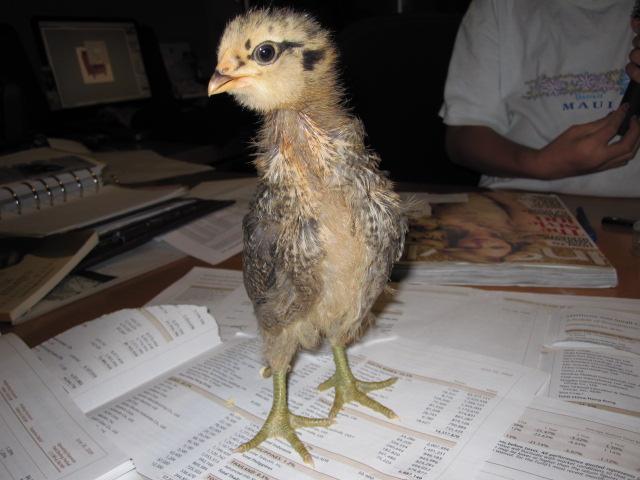 Having read many coop stories, I learned that the common theme was that you can never plan too much in advance. So, I've started with a landscape redesign to figure out where to put the coop: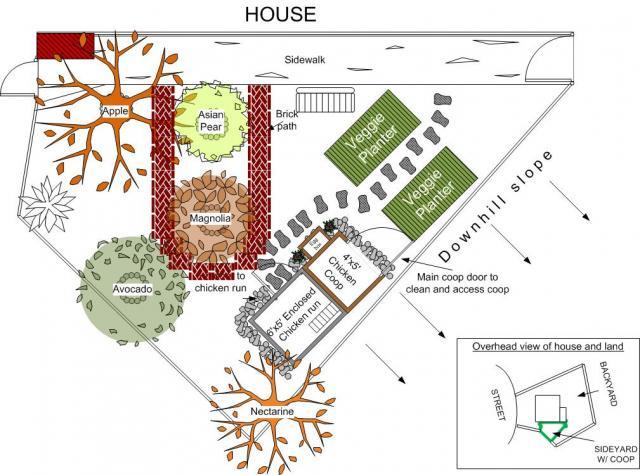 After much reading here and suggestions to my posts, I came up with the following coop design:
Now, the progress...
I knew it would be slow but steady because I have
zero
construction experience. Everything you see below is the result of a lot of reading on the web, this site and trial anderror. I started with the following space in the yard. This is our side yard. The chickens would roam free here and in the main yard.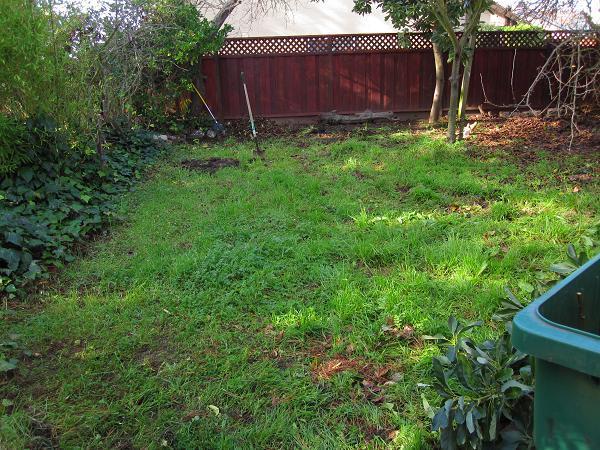 I rototilled all of the soil to get enough dirt for the raised vegetable garden and to start the ground from scratch: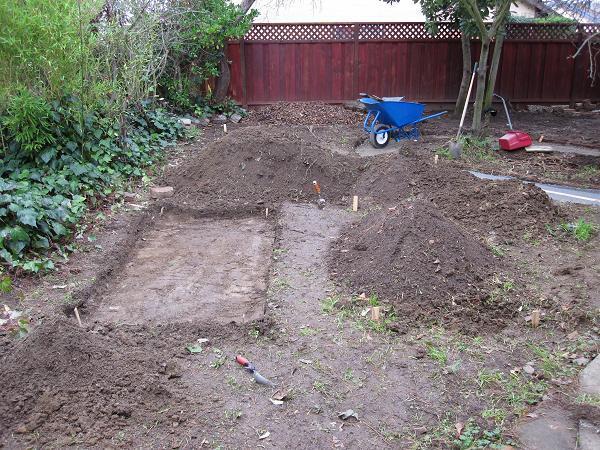 Next was to build the raised vegetable garden. When completed, there will be a 6-in. ledge around the planters to sit on.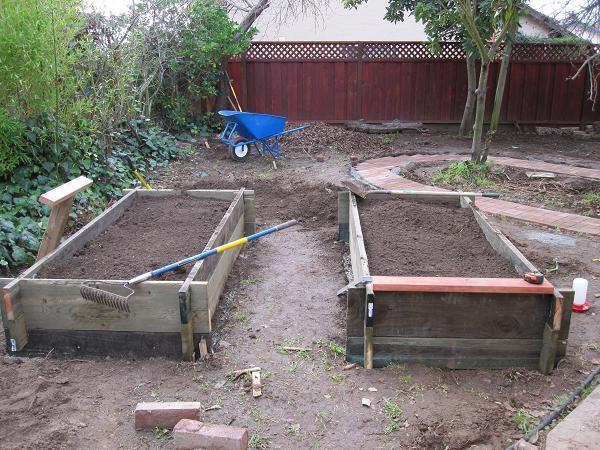 Here is the frame of the coop completed:
Because of the constant rain, a lot of the work was actually done indoors. I would build entire sections when take advantage of a few hours of dry weather to install it. Here is the roof system assembled on my garage floor:
Here is the completed frame. For those with construction experience, you're probably wondering why I used so many connectors. Well, I started working in IT for Simpson Strong-Tie who manufactures connectors. So, I thought I would get practice in using our own products.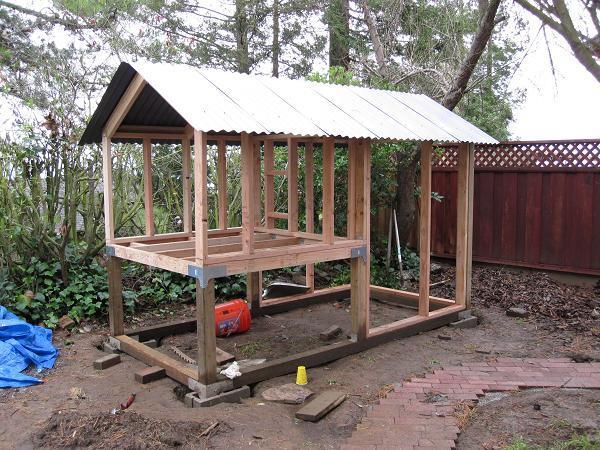 The pullets have grown so fast they would not last long in the brooder. In fact, I would often hear them squawking at each other as they would get in each other's way. Gotta finish the coop before they kill each other.
Finally, after 3 weeks, here is the finished coop and almost finished yard. The chickens moved in happily and have enjoyed their new home along with all the bugs, slugs and ugly mugs they could eat in the yard. To show their appreciation for all of my effort, the recently started laying eggs (right in the egg box!) and averaging together about 3 eggs per day currently (it's May 2010). Yum! I almost forgot how good French Toast tastes with fresh eggs. Mmm.. Mmm...
Thanks to everyone in BYC for their suggestions, advice and help. I really could not have done this without the forum.