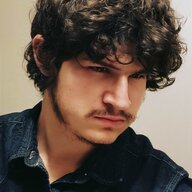 Gender:

Male

Location:

Occupation:

Chicken Breeder, Trucker, and Comic Writer
BlackHackle
Gone away, will be back next month, Male, from Out North
On vacation. See you all later Sep 15, 2018
Loading...

About

Gender:

Male

Location:

Occupation:

Chicken Breeder, Trucker, and Comic Writer

Real Name:

J. Tony

My Coop:

What's your main reason for joining our community?:

My main reason for joining your community is that I was here before 3 years ago and want to come back.

Well, to put it short, I am a short guy who lives out in the countryside of the Northern Lights County in Alberta. I study chicken genes and raise over 20 different breeds. Though I title myself as J. Tony, my more common name is Josh. My main focus is the Rocks and Bantam Sultans. I have been raising poultry for more than 10 years and have been breeding and intensely studying chickens for more than 5 years. If you want to have a long and in depth talk about poultry, just start a convo with me

Interact

Signature

Doubt, is a broken record that, plays inside my head, I tried to turn it down, but I can't quite drown it out; I'm tortured everyday...these never ending worries pulling on my sleeve.




So many times now, I was s'posed to tap down, all the walls would fall down around me,

all anybody would tell me, is

all that bad news, h

ow it's gonna fall through?




But no matter what they say,

OH WHAT THEY SAY!


IT's Gonna be OKAY!

​

Loading...

Loading...

Loading...