If this is your first time on BYC, we suggest you start with one of these three options:

Not a member yet?

join BYC here

& then

introduce yourself

in our

community forum here

.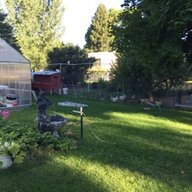 Loading...

Loading...

About

Real Name:

Christie Brown of Cache Valley Poultry (formerly SunnyBrooke Poultry Farm in Sandy). We order in day olds of chicks, ducklings and turkeys. We also sell our famous Nipple-Valve Waterers in three sizes: 2 Qt Chicks, 2 Gallon and 5 Gallon. Call 801-232-2490

Interact

Loading...

Loading...