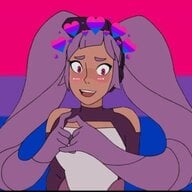 Gender:

Female

Birthday:

Dec 20, 1910

(Age: 106)

Location:

Occupation:

BUSY!
Cluckcluck1215
Overrun With Chickens, Female, 106, from Stray Cat Frolicer and Rescuer.
Happy Thanksgiving, Be greatful for what God has givin you. Nov 23, 2017 at 11:02 AM
Cluckcluck1215 was last seen:

Viewing thread Calcium, Nov 23, 2017 at 11:57 PM
Loading...

Loading...

About

Gender:

Female

Birthday:

Dec 20, 1910 (Age: 106)

Location:

Occupation:

BUSY!

Real Name:

Hey guys, Um, Well, My real name isn't really Kyndra.Its-It's Taylor.

My Coop:

Website:

http://www.backyardchickens.com/a/my-very-very-very-best-byc-friends I have lots of pets.1 Maine coon mix named Ariless, a Lab/Hound mutt named Murphy, two fish, Rasbora and Neon, 9 chickens(below)1 duck(below) and soon to be:a gecko, two kittens and Possibley some other pet!

What's your main reason for joining our community?:

Well I love chickens, DUH!
I have no friends, So they are online.

Does that say enough?

Bea(8 1/2 Yr/Old Barred rock hen.)

Granite(2 1/2 Yr/Old Barred rock Hen)

Wisteriea(2 1/2 Yr/Old Black Jersy Giant Hen)

Blackie(2 1/2 Yr/Old Black Austrolorp Hen)

Brownie(2 1/2 Yr/Old Easter Egger Hen)

Harriet(My darling.1 1/2 Yr/Old White Leghorn mutt Pullet)

Indigo(1 1/2 Yr/Old Easter Egger Pullet)

Cinder(1 1/2 Yr/Old Easter Egger Pullet)

Raven(1 1/2 Yr/Old Silver laced Wyandotte Bantam? Pullet)

DuckDuck(2 and 4 month old Indian Runner duck Hen.)

Fighting with the strength of a warrior.

Facts about Me:

I am obsessed with All animals big and small, I want to have a lot of pets when I am older, Consisting of:

Ferrets, Rats, Guinea Pigs, Goats, Chickens, Ducks, Geese, A Quial or Two, Parrots, Small Birds, Snakes, Bearded Dragons, Geckos, Rabbits, Dogs, Cats, and anything else!

I love Praying Mantis'

Full time teenage daughter, sister, and animal lover who somehow finds time to travel, care for her animals, love chickens, research pets, write her book AND take time for music!

I really don't want to type this -_-

A contribute goes out to my lovely bird, Harriet, who taught me even the smallest miracles are possible.

"its just me assaulting the pound button over and over again"–Flufferes, Oct. 20th 2017, At 9:49PM.

"I thought it was an obvious joke but I like to play with Gary :3

I am lost on everything, but I also like to play with Gary. :3"–VaChick15. November 20th 2017, At 11:10 PM

My ears like a Bat, My Roar, My Howl, My Screech like a Lion, My Speed like a Wolf, My scent Lkke a Fox, My eyes like a Hawk.

My courage, Like my Spirt.

The brown Shedog crouched down, she shook her head at the sudden Feriocity in her sisters voice."No, Birch, you can't..."Her voice shook heavily.Birch turned her gaze to look at her sister,"Ash..."She murmured, her blazing with the fire that had returned."I would fight hand and foot to save my pack, To save you,"She turned and looked at the bloodied battle, the dark wolf staring at her,"Even if I die trying,"

Look into my soul, Look into my heart.One half, you find the everlasting love to my family, my friends, and country and my word.The other half, you find undying love and passion for every animal around me, from the tallest horse, to the littlest mouse.

Interact

Signature

Run like a wolf, Steady and calm on top, but charging with fire beneath.

Loading...

Loading...

Loading...

Loading...