Come check out hundreds of awesome coop pages (and a few that need suggestions) in our 2018 Coop Rating Project!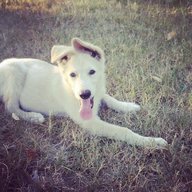 Damiana
In the Brooder
Damiana was last seen:

Feb 4, 2014
Loading...

Loading...

Interact

Signature

Newly inducted Chicken Mommy, with 3 Barred Rocks, 3 Black Australorps, 4 Buff Orpingtons, 1 Speckled Sussex, 1 Dark Brahma, 1 Golden-Laced Polish, 4 Easter Eggers, 1 Buff Bantam Cochin, 1 Black Bantam Cochin, and 1 Silver-Laced Wyandotte. ​

Loading...

Loading...