If this is your first time on BYC, we suggest you start with one of these three options:

Not a member yet?

join BYC here

& then

introduce yourself

in our

community forum here

.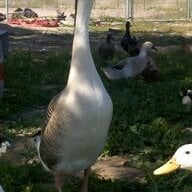 Loading...

Loading...

About

Location:

What's your main reason for joining our community?:

learning, sharing, shopping.

Interact

Signature

Seeking: Penadesencas, french Barbizieux, cream legbar, welsummer, Svart Hona, faveroles *Purple* eggers! pilgrim geese, cotton patch geese and muscovy ducks
Fave hatcheries: Ideal, Metzer Farms and Cackle! Fave incubator Brinsea Octagon ECO

Loading...

Loading...

Loading...