If this is your first time on BYC, we suggest you start with one of these three options:

Not a member yet?

join BYC here

& then

introduce yourself

in our

community forum here

.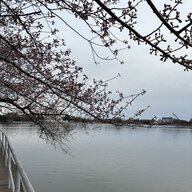 Gender:

Female

Birthday:

April 24

Location:

Occupation:

Artist/Crazy Chicken Girl
Feather Hearts
Crowing, Female, from Northland, New Zealand
Vanilla Creamy, Much loved friend. Died trying to lay her first egg. I miss her alot. Vanilla Creamy (AKA 'Scovlet) 21/10/2017 - 21/05/2018 May 21, 2018
Feather Hearts was last seen:

Sep 21, 2018 at 12:01 PM
Loading...

Loading...

About

Gender:

Female

Birthday:

April 24

Location:

Occupation:

Artist/Crazy Chicken Girl

Real Name:

Alena

What's your main reason for joining our community?:

I'd been stalking for a while, but I originally joined in order to socialise with other poultry lovers/enthusiasts.

My real name is Alena, and I am 14 years old. I live In the country close to the beautiful beach. I have a flock of much loved critters including:

Japanese Quail

Burpi-Pharoah Japanese quail female
R-2 -Golden Japanese quail male


Button Quail

Rosie-Ivory button quail female
Rusty-Wild type button quail male
Creeper-Dilute button quail male
TNT-Ivory button quail female
Dynamite-Ivory button quail female


Chickens (Flock One)

Marielle- Production Red hen
Reggie- Cowardly Rhode Island Red rooster
Misty-Black hen with golden neck feathers and feathered feet
Leafie- Brown hen with gold neck feather
(Adoptive mother to Rock- Young Red sex link pullet)
Jade-Large black hen
Roseleaf- Black Orpington hen
White-O-Large Light Susssex Hen
Flutter-Shy/skittish Light Sussex hen
Darling- Brown hen with black hackle feathers
Silvie-Old Silver Laced Wyandotte hen
Speckles-Ancient Barred Rock hen
Scruffy-Ancient Barred rock hen
Coral- Brown hen with bright orange hackle feathers
Tiffany-Golden laced bantam cross hen with feather feet
Ruby-Rhode Island Red hen
Cackle-Brown feather footed hen


Chickens(Flock Two)

Blondie- Red Sex Link hen
Halfie- Barnelvender cross hen with half a tail
Lily- White feather footed hen with black spots
Lacie- White hen with grey lacing and a rosecomb


Chickens(Flock Three)

Gary-Silver Duckwing OEGB Rooster
Speckld-(yes Speckld is her actual name) Ginger-red OEGB hen
Raisin Cookie & Milk-Brown and cream OEGB hen


Chickens(Current Brooder)

Porg- White Silkie chick
Friz-Partrige Silkie chick


Ducks

Panda- Pencilled runner cross drake
Squeaky- White duck with black spots
Pocket- Slender Appleyard duck
Cookie(Ducko)- Welsh Harlequin drake
Indigo(Indie)-Welsh Harlequin duck
JD-Welsh Harlequin duck
El Niño-Black splash drake
Seedo-Black sex link duck with white chest
Duke-Welsh harlequin drake
Jasmine- White duck
Nutmeg-Khaki Campbell duck
Maski-Khaki Campbell duck
Holly-Khaki Campbell duck
Bronze- Black splash drake
Fluffy-Brown duck
Cheddar-Orangish duck
One-Eye- One eyed brown duck
Pearla- Old white pekin

That's all folks!
(For now....)


Interact

Signature

Breeder and Lover Of: Old English Game Bantams(Silver Duckwing&Ginger-red) Rhode Island Reds, Light Sussex,Silkies(Partridge&White),Brown Shavers, Black Easter Eggers, Bantam Black Copper Marans, Silver Laced Wyandottes, Barnelvender, and more Bantam crossbreeds then one would care to count! Welsh Harlequin Ducks, Muscovies, Silver Appleyards, Pekins,Magpie Ducks and Crossbreeds! Cockatiels, Chinese Painted Quail(Ivory,Dilute & Wild Type), Japanese Quail(Golden & Pharoah)

Loading...

Loading...

Loading...