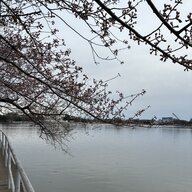 Gender:

Female

Birthday:

April 24

Location:

Occupation:

Artist/Crazy Chicken Girl
Feather Hearts
Crowing, Female, from Northland, New Zealand
Vanilla Creamy, Much loved friend. Died trying to lay her first egg. I miss her alot. Vanilla Creamy (AKA 'Scovlet) 21/10/2017 - 21/05/2018 May 21, 2018
Feather Hearts was last seen:

Nov 15, 2018 at 7:07 PM
Loading...

Loading...

About

Gender:

Female

Birthday:

April 24

Location:

Occupation:

Artist/Crazy Chicken Girl

Real Name:

Alena

What's your main reason for joining our community?:

I'd been stalking for a while, but I originally joined in order to socialise with other poultry lovers/enthusiasts.

My real name is Alena, and I am 14 years old. I live In the country close to the beautiful beach. I have a flock of much loved critters including:

Japanese Quail

Burpi-Pharoah Japanese quail female
R-2 -Golden Japanese quail male


Button Quail

Rosie-Ivory button quail female
Rusty-Wild type button quail male
Creeper-Dilute button quail male
TNT-Ivory button quail female
Dynamite-Ivory button quail female


Chickens (Flock One)

Marielle- Production Red hen
Reggie- Cowardly Rhode Island Red rooster
Misty-Black hen with golden neck feathers and feathered feet
Leafie- Brown hen with gold neck feather
(Adoptive mother to Rock- Young Red sex link pullet)
Jade-Large black hen
Roseleaf- Black Orpington hen
White-O-Large Light Susssex Hen
Flutter-Shy/skittish Light Sussex hen
Darling- Brown hen with black hackle feathers
Silvie-Old Silver Laced Wyandotte hen
Speckles-Ancient Barred Rock hen
Scruffy-Ancient Barred rock hen
Coral- Brown hen with bright orange hackle feathers
Tiffany-Golden laced bantam cross hen with feather feet
Ruby-Rhode Island Red hen
Cackle-Brown feather footed hen


Chickens(Flock Two)

Blondie- Red Sex Link hen
Halfie- Barnelvender cross hen with half a tail
Lily- White feather footed hen with black spots
Lacie- White hen with grey lacing and a rosecomb


Chickens(Flock Three)

Gary-Silver Duckwing OEGB Rooster
Speckld-(yes Speckld is her actual name) Ginger-red OEGB hen
Raisin Cookie & Milk-Brown and cream OEGB hen


Chickens(Current Brooder)

Porg- White Silkie chick
Friz-Partrige Silkie chick


Ducks

Panda- Pencilled runner cross drake
Squeaky- White duck with black spots
Pocket- Slender Appleyard duck
Cookie(Ducko)- Welsh Harlequin drake
Indigo(Indie)-Welsh Harlequin duck
JD-Welsh Harlequin duck
El Niño-Black splash drake
Seedo-Black sex link duck with white chest
Duke-Welsh harlequin drake
Jasmine- White duck
Nutmeg-Khaki Campbell duck
Maski-Khaki Campbell duck
Holly-Khaki Campbell duck
Bronze- Black splash drake
Fluffy-Brown duck
Cheddar-Orangish duck
One-Eye- One eyed brown duck
Pearla- Old white pekin

That's all folks!
(For now....)


Interact

Signature

Hello! I'm Feather, a girl who has a (slight) obsession with chickens! My main flock consists of many breeds, but currently I'm breeding Silkies and Old English Game Bantams primarily (Easter Eggers as well!). Oh, and I also have ducks, lots, and lots of ducks... Quack!

Loading...

Loading...

Loading...