Come check out hundreds of awesome coop pages (and a few that need suggestions) in our 2018 Coop Rating Project!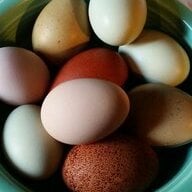 Ms Biddy
One chicken short of crazy
Frankly my dear, I don't give a cluck. Mar 7, 2018
Loading...

About

My Coop:

What's your main reason for joining our community?:

Improving my chicken math

Interact

Loading...